Organic T-shirt Printing & Embroidery, for your business or brand.

Professional digital mockups and every order checked by an expert as standard. You can expect quality & service like no other.

How many items do you need?
Trusted by the worlds best:
We're known for providing our customers the largest collection of retail quality garments, without social or environmental compromise.
All of the products are specifically designed with printing in mind making these a great choice for ethical & sustainable printed or embroidered clothing.

Social Responsibility
To ensure the highest ethical standards, our product range is ethically certified; our production factories are pro-active, holding social responsibility programmes and being members of the Fair Wear Foundation (FWF). FWF are an independent non-profit organization that works with companies and factories to improve labour conditions for garment workers.
All of the facilities involved in manufacture are regularly audited for social compliance and are actively monitored, to ensure the high level of standards required for FWF membership are met (the findings are reported and publicly available). In addition a number of projects are undertaken each year to consistently push towards better standards across the industry.
Sustainable Manufacturing
A number of measures have been implemented to ensure the highest standards across all of the products. This starts with the raw materials, choosing low impact cotton, 100% organic cotton, bamboo, Tencel® Lyoce, and recycled polyester to name a few of the materials used across the products. Additionally all products with the EarthPositive® label are regarded carbon neutral (Carbon Trust certified), with the production facilities powered entirely by wind turbines.
All fabrics across the product range are dyed with organic approved chemicals, with use of low-water and controlled waste discharge processes; both certified to OEKO-TEX 100 Class I, and conforming to REACH.
The organic cotton products are dyed in a zero-discharge dyehouse, which operates a closed-loop water system.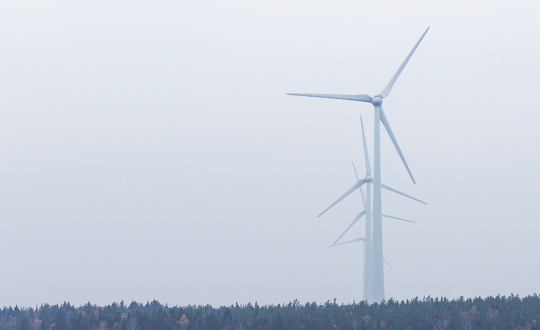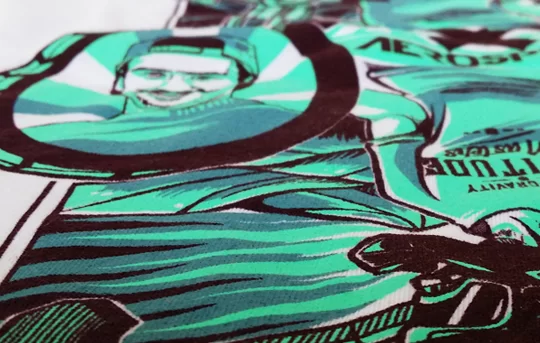 Market Leading Print & Embroidery Technology
Printing & embroidery can be very resource and material intensive, so at A.M. Custom Clothing, making this element of our production as environmentally friendly as possible is crucial. We use some of the most advanced print technology in Europe, ensuring optimum efficiency and minimal environmental impact. A by-product of this technology is the superior quality we're able to deliver.
We have no minimum order so whether you're just starting out or are a global brand you can benefit from our eco friendly organic t-shirt printing.
How many products do you need?
Complete Transparency 
We believe in complete transparency, which is why you can view detailed supply chain information, enabling you to see the product origins.
With over 4000 brands & an ever changing dynamic supply chain it's impossible for us to provide detailed supply chain information on every single product & supplier. If you are interested in more information on any of our products, please get in touch to request more information.