Organic T-Shirt Printing

Organic T-shirt printing and embroidery for your business or brand.

Professional digital mockups and every order checked by an expert as standard. You can expect quality and service like no other.

How many items do you need?
Trusted by the worlds best:



Printing clothing for brands, universities, charities and bands
Printing clothing for brands, universities, charities and bands
Embroidered wholesale clothing for brands, universities, charities and companies - copy
Organic T-shirt printing and much more
We give you access to the largest range of wholesale organic T-shirts and sustainable clothing in the world. Combined with revolutionary eco-friendly printing and embroidery undertaken here in the UK, we make your branded clothing truly sustainable.
No minimum order
No matter how big or small your business is, we can help.
Premium standards
Industry-leading machinery, inks and threads mean retail quality, every time.
Built on sustainability
From day one of business it's been our focus, it's in our DNA. 
Responsive support
Our team of print and design experts are here to support you every step of the way.
When speed matters
Our pioneering technology means you can order online, or get a quote in seconds, 24/7.
What is organic T-shirt printing?
Organic T-shirts are made from cotton that is grown without the use of synthetic fertilisers, pesticides, or genetically modified organisms (GMOs). This means that the cotton is produced in a more natural and sustainable way, which is better for the environment and the people involved in the production process.
Choosing organic T-shirts is a great way to show your values, and support a more sustainable and ethical textiles industry.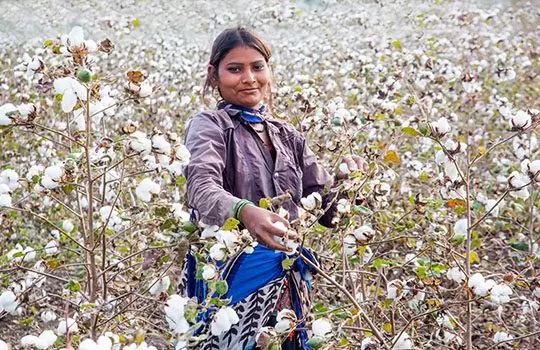 Organic T-shirts and clothing ensures:
90% less water usage compared to conventional cotton

Softer more durable clothing
Sustainable farming practices
The widest range of wholesale sustainable T-shirts and clothing worldwide
Our business is built on sustainability, and we have thousands of ethical and organic product variations for you to choose from for your custom clothing order. Our eco-friendly clothing ranges cover every budget and include organic T-shirt printing, Fairtrade clothing, recycled options and budget ethical clothing.
Ethical and sustainable T-Shirt printing for your brand
Every touchpoint of our supply chain is considered, from the organic cotton farming, right through to our factories and sustainable shipping. This certification is defined and monitored by external organisations, ensuring these standards are your guarantee for sustainable and ethical production.
The best options for eco-friendly T-shirt printing
By using organic cotton we deliver high-quality fashion-forward products that are soft to touch and better for the environment than conventional cotton. These products are perfect for print or embroidery customisation, allowing your organisation to display its genuine commitment to sustainable and ethical production
How much does organic T-shirt printing cost?
Good ethical standards are often associated with higher prices, that's not the case with us. Our technology and dynamic supply chain enable us to provide custom organic T-shirts and clothing at prices that rival budget alternative brands.
A single printed organic T-shirt could be as much as £16.04, however, when ordering 100, it can be as little as £5.79 per item. On even higher quantities, you'll find the price is even lower!
Low cost ethical T-shirt printing
If you're on a tighter budget, or if organic certified cotton isn't right for you, we have a wide range of ethically sourced T-shirts and clothing that are sustainably sourced, high quality and low cost. This helps us ensure even those on the tightest of budgets can still make better purchasing decisions.
You can purchase ethical T-shirt printing from as little as £3.93 per product. Or view our full budget ethical clothing range.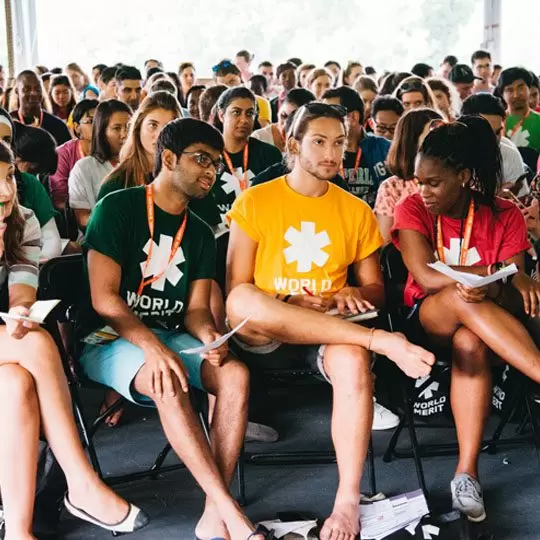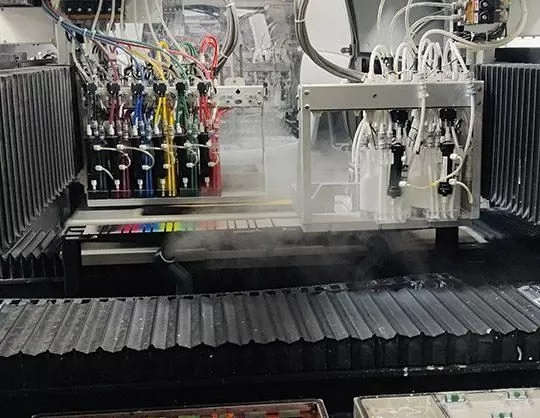 Market-leading print and embroidery technology
Printing and embroidery can be very resource-intensive, so at A.M. Custom Clothing, we strive to make our manufacturing as environmentally friendly as possible. 
We use some of the most advanced print technology in Europe, ensuring optimum efficiency and minimal environmental impact. This also allows us to offer superior print quality to our customers. 
Sustainable clothing for the world's best brands
We're proud to have partnered with some of the biggest brands in Europe. Get inspired with case studies from some of our other customers' personalised sustainable T-shirts & clothing below.
Find out how we helped this sustainable streetwear brand take Europe by storm. >>
Frequently asked questions about organic T-shirt printing and clothing
Complete transparency 
We believe in complete transparency, which is why you can view detailed supply chain information for our core organic range, enabling you to see the product origins.
How many products do you need?

"The go-to supplier for ethical and environmentally sound custom clothing & branded uniforms."

"Leading the way in Fairtrade with A.M. Custom Clothing"

"Another business with a canny growth strategy is Chester based, A.M. Custom Clothing, which provides personalised, printed garments."

"What sets this company apart is their option of fair-trade, organic and recycled garments to choose from"