Fairtrade Organic T-Shirt Printing

Fairtrade Organic T-shirt Printing & Embroidery, for your business or brand.

Professional digital mockups and every order checked by an expert as standard. You can expect quality & service like no other. Prices from £3.69.

How many items do you need?

Fairtrade Organic T-Shirt Printing

Fairtrade Organic T-shirt Printing & Embroidery, for your business or brand.

Professional digital mockups and every order checked by an expert as standard. You can expect quality & service like no other. Prices from £3.69.

How many items do you need?
Trusted by the worlds best:



Printing clothing for brands, universities, charities and bands
Printing clothing for brands, universities, charities and bands
Embroidered wholesale clothing for brands, universities, charities and companies - copy
Many Styles all in Fairtrade Organic Cotton
Through a collaborative and transparent approach to production, we've been able to deliver the most extensive range of 100% organic Fairtrade clothing to the UK; with products including t-shirts, sweatshirts and hoodies. All of which are fully customisable with retail quality environmentally friendly printing and embroidery.
Organic and Fairtrade Clothing Printing
Organic and Fairtrade clothing have both become much more popular over the last decade, as people have become more conscious of the environmental and social impact that their clothes can have. 
Millions of consumers around the world are beginning to put their money where their mouth is, buying ethical products. These products often bear labels like "Organic" and "Fairtrade", in fact, the Fairtrade mark is the most recognised ethical label in the world. However, these are often most associated with food. 
That shouldn't be the case though, with Organic and Fairtrade certification available for cotton products. 
Certified to the highest social, ethical and environmental standards in the world
Every single Fairtrade organic product we supply is manufactured and certified according to the highest environmental, social and ethical standards in the world. This certification is defined and monitored by external organisations, ensuring these standards are guaranteed. They're so effective that our Fairtrade Organic t-shirts were the only t-shirts to pass the Detox My Fashion investigation conducted by Greenpeace.
Our Fairtrade organic products provide the opportunity to display your organisation's genuine commitment to the wellbeing of people and the planet with greater impact, as every element of the supply chain is covered with leading certification.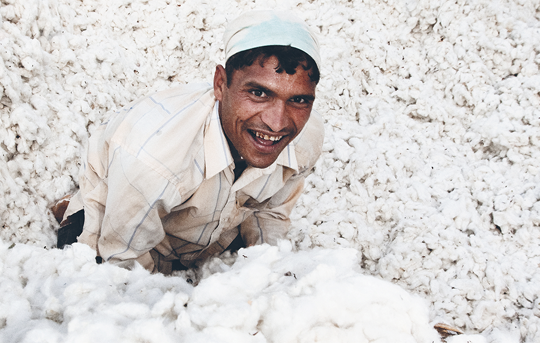 Neutral® range Organic Cotton Farm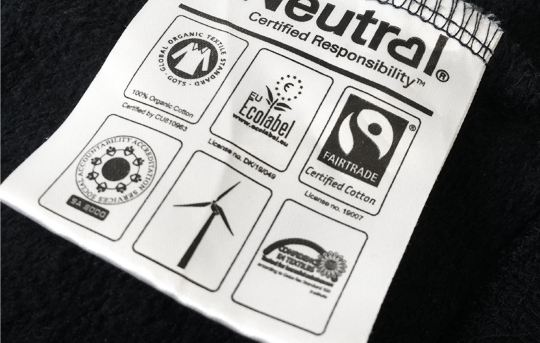 Social Responsibility
The certification across all of our core Fairtrade products, covers every single part of the production process, ensuring the entire supply chain is as socially responsible as possible, from the organic cotton farming, right through to the factories and shipping.
While many suppliers will boast 'Fair-Trade' or 'Fairly Traded' products, these products are the real deal and certified by the Fairtrade Foundation, with 100% of the cotton certified to this standard. Furthermore all of the factories involved in production are also certified to SA8000 standards. Our commitment to certification ensures your garments truly are certified to the highest standards in the world.
Sustainable Manufacturing
Through using 100% organic cotton, certified to the highest standard available within the industry, we're able to reduce energy in production by up to 91% & reduce blue water consumption. Additionally no harmful chemicals are used in manufacture and waste water is re-used, ensuring clean water ways. The products are produced in a purpose built facility powered by wind mills, providing four times as much energy as actually used. The surplus energy is sent to the network for the benefit of local communities and reduces CO2.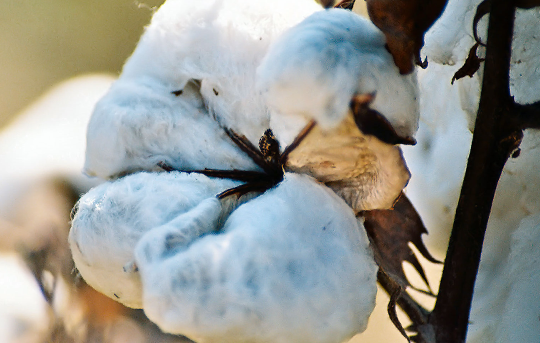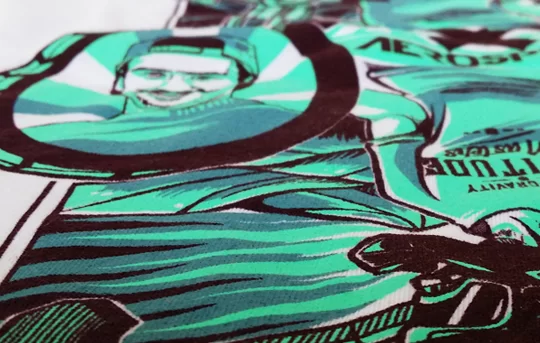 Market Leading Print & Embroidery Technology
Printing & embroidery can be very resource and material intensive, so at A.M. Custom Clothing, making this element of our production as environmentally friendly as possible is crucial. We use some of the most advanced print technology in Europe, ensuring optimum efficiency and minimal environmental impact. A by-product of this technology is the superior quality we're able to deliver.
We have no minimum order so whether you're just starting out or are a global brand you can benefit from our retail quality eco friendly organic t-shirt printing.
"With 100% commitment to certified clothing, we can improve our planet, make workers healthier and give farmers hope."
Fairtrade vs fair trade vs Fairly Traded
Some companies use the terms "fairly traded" or "fair trade" to say that their products are ethical and/or sustainable. However, neither of these come with the guarantees that you get with products that bear the "Fairtrade" label.
This label is granted by the Fairtrade Foundation, a body that conforms to the following principles:
Fair prices paid to producers and workers, that allows them to live, and not just survive.

Safe working conditions, no child labour and non-discriminatory working conditions

Two sides, fair trading practices
If you see a product that carries the Fairtrade Foundation certification, or certification from another fair trade governing organisation, you can be sure it conforms to these standards.
Outside of the UK, other bodies govern the "fair trade" movement, so you may want to check what applies where you are. However, when you buy anything "Fairtrade" from A.M. Custom Clothing, you can be sure it is accredited by the Fairtrade Foundation. 
You read more about this in our guide Fairtrade vs fair trade vs fairly traded – What is the difference?.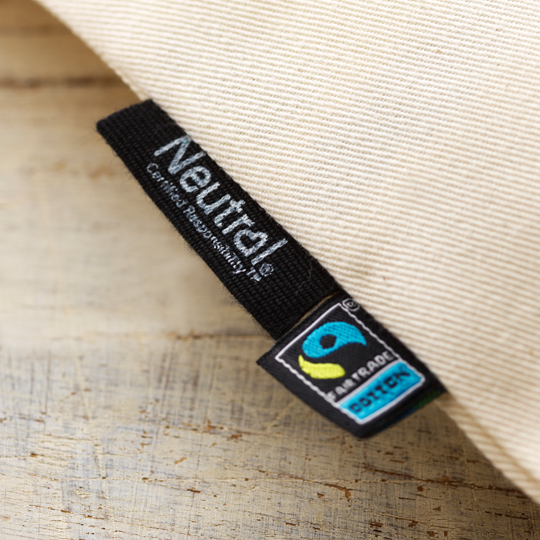 How many products do you need?
Fairtrade T Shirt Screen Printing for Oatly Brand

Printed Fairtrade Organic T-Shirts & Tote Bags

For Oatly

Fairtrade T Shirt Screen Printing for Oatly Brand - copy

Embroidered Fairtrade Organic Tote Bags

for Cupcakes & Shhht

Fairtrade T Shirt Screen Printing for Oatly Brand - copy - copy

Printed Fairtrade T-Shirts & Embroidered Aprons

for Divine Chocolate

Fairtrade T Shirt Screen Printing for Oatly Brand - copy - copy - copy

Printed Fairtrade Organic Hoodies

for LEON restaurants
Helpful Articles from the Blog
Wholesale Fairtrade T-shirts
Fairtrade is not just for coffee and bananas. We stock a wide range of Organic Fairtrade cotton products, including Fairtrade T-shirts that can be purchased blank or be printed or embroidered on. 
By purchasing our Fairtrade clothing, you're helping to support a supply chain that is designed to protect the people producing your products.
Organic Fairtrade cotton doesn't mean you need to compromise in other areas. They're soft, durable, and come with a great fit, ensuring you, your customers, and your team can all look and feel great. 
Printing on Organic Fairtrade Clothing
Printing onto organic T-shirts and Fairtrade sweatshirts is no different to any other garment. We use eco-friendly inks to deliver a quality finish in an environmentally friendly manner. Choosing the ethical option doesn't mean you need to compromise on quality. 
How Much Do Fairtrade T-shirts Cost?
Buying Fairtrade T-shirts doesn't need to break the bank. Of course, there is a price difference which can be around £2-3 more per unit (depending on the option you compare it to). 
These prices get even better when you're buying quantities of 25 and above, where economies of scale help to provide even more savings. So when buying our market-leading Organic Fairtrade clothing in bulk, you'll find that they don't cost significantly more
Of course, you can see a difference in price, however, at A.M. Custom Clothing, we believe that this is still incredibly great value for the quality and high ethical and environmental standards of these products. 
But don't just take our word for it: "The T-shirts are great quality, we were very proud to be wearing them during our events".
Divine Chocolate
How Can A.M. Custom Clothing Help With Organic Fairtrade Clothing?
A.M. Custom Clothing was founded with the mission to improve access to organic and Fairtrade clothing. Our focus is supplying wholesale Fairtrade T-shirts, sweatshirts, polos, and other garments to businesses, universities, charities, and other organisations to help them to achieve their sustainability targets.
Frequently Asked Questions About Printing on Fairtrade and Organic Clothing
When you see the Fairtrade (spelt without the space) label on a product, you know that it has been approved by the Fairtrade Foundation, an organisation that fights for better prices, sustainability, decent working conditions and a fair deal for the workers and farmers involved in the production of the product. 
You'll find the Fairtrade label on many products from sugar to bananas, but you can also find it on clothing products that are made from Fairtrade cotton.
Fairtrade cotton is cotton that has been grown and processed to the standards laid out by the Fairtrade Foundation. These standards encourage sustainable cotton production and provide a guaranteed Fairtrade Minimum Price and a Fairtrade Premium for farmers. 
This Premium generated almost €1.5 million in 2018, with almost 20% of it being spent on education and other community projects. 
The Fairtrade cotton that goes into our Fairtrade products is of great quality and produces superior products. It is soft, durable, and gentle on the skin, making it useful for a whole range of different purposes, including workwear, uniform, events, promotions, and retail.
You can't have Fairtrade polyester, nylon, or other synthetic materials because they are manufactured and not grown. 
Organic T-shits, sweatshirts, hoodies, and polos other garments are all made from organic materials like cotton. To call something organic, it must be certified organic by an organisation like the Soil Association or Global Standard (who developed the Global Organic Textile Standard - GOTS).
These standards mean that your garments are produced with organic fibres and processed in accordance with strict social and environmental standards, protecting the planet and the workers involved in the supply chain. 
Organic standards like GOTS and Soil Association Organic ensure that wastewater is properly treated, "low impact" dyes are used, and harsh chemicals aren't used while the cotton is being grown.
You can't have organic polyester, nylon, or other synthetic materials because they are manufactured and not grown. 
Organic cotton behaves in the same way that non-organic cotton does. It will shrink if washed at high temperatures but is suitable for normal washing routines. If you follow the manufacturer's instructions (which you can find on the label), you shouldn't have any problems.
There are many places online where you can buy ethically produced clothing. You may also find small businesses that are local to you that offer ethical options. 
At A.M. Custom Clothing, we've been selling ethically produced, organic and Fairtrade clothing for the best part of a decade and have built a huge selection of sustainable and ethical options. You can buy our Fairtrade clothing, organic clothing, and ethical clothing directly from our online store. You'll also find a range of recycled items, including T-shirts, sweatshirts and bags.
We get a lot of questions from customers asking about bamboo clothing products, but it may not be the sustainable super fibre they think it is. 
While bamboo is versatile, easy to grow, and doesn't lead to huge amounts of deforestation, it requires a lot of resources to turn it into small fibres to use in clothing. 
Organic cotton, therefore, may have the edge on bamboo. Bamboo is certainly a step up from conventional, synthetic materials, but several factors are acting in cotton's favour. 
The first is the fact that it comes off the cotton plant in a highly usable form. Picking and spinning cotton doesn't require giant, energy-consuming presses. It also doesn't involve the use of dangerous solvents, again preventing harmful chemicals from leaching into the environment.
You can read more about the comparison between bamboo and organic cotton on our blog.
You can clean organic cotton clothing products in the same way that you would any non-organic garments. The only difference between the two is that one was produced without harmful chemicals in a sustainable way, while the other may not have been. 
Just follow the care instructions that can be found on the label inside the garment and you'll have no problems.
Organic cotton is just as breathable as non-organic cotton. The only difference between the two is that one was produced without harmful chemicals in a sustainable way, while the other may not have been.
Cotton is naturally soft. If you've ever seen photos of it being grown, you'll know that it looks like little fluffy balls (a bit like cotton wool). The manufacturing process is mostly what determines how soft it will be, rather than whether it is organic or not. 
With that said, organic cotton generally has longer fibres than non-organic cotton, which can also make them feel softer.
Generally, cotton products with a higher thread count will feel softer. Products that use "combed cotton" will also be softer than ones that don't.
Thankfully, all of our Fairtrade and organic cotton clothing products are soft and made to a high standard.
All cotton is grown in fields, mainly in countries like Turkey, the United States, China, India, and Tanzania. The country that produces the most organic cotton is Turkey, though it can be found in around 20 other nations too. 
It's planted from seed and then watered until it's grown. Once it's ready for picking, this is done by hand. 
The cotton then goes through a process called "ginning" where it's turned into fibres, removing seeds, dirt, stems, and other debris. It's then spun into yarn so that it can be weaved. If the cotton is to be used to make coloured garments, it's then dyed before being transported to the manufacturer. 
Throughout the growing and production processes, organic cotton is not treated with pesticides or chemical fertilisers.
If you are looking for clothing products that reduce your environmental impact and contribute to a more equitable society, then organic cotton clothing could be your answer. 
You can buy organic cotton products, including T-shirts, vests, hoodies, polos, tote bags, aprons, and more in our online store.
In its raw form, organic cotton will feel very similar to non-organic cotton. Organic cotton usually has longer fibres which can give it a software feel, though the biggest factor in whether a product feels soft is how it is manufactured. 
Typically, organic cotton products will feel software because the manufacturer invests in making them to a higher standard, therefore producing better quality garments.
Complete Transparency 
We believe in complete transparency, which is why you can view detailed supply chain information, enabling you to see the product origins.
With over 4000 brands & an ever changing dynamic supply chain it's impossible for us to provide detailed supply chain information on every single product & supplier. If you are interested in more information on any of our products, please get in touch to request more information.
Please fill out the form below to get started.
We've made buying custom products easy with this handy form, just enter your requirements, and we'll have a tailored quote with you within minutes. We know it looks long, but this form will take less than 2 minutes and will enable us to get an accurate quote to you quicker.