Fairtrade Organic T-Shirt Printing

Fairtrade T-shirt Printing and Embroidery, for your business or brand.

Professional digital mockups and every order checked by an expert as standard. You can expect quality and service like no other. Prices from £3.69.

How many items do you need?
Trusted by the worlds best:



Printing clothing for brands, universities, charities and bands
Printing clothing for brands, universities, charities and bands
Embroidered wholesale clothing for brands, universities, charities and companies - copy
Fairtrade T-shirt Printing and Embroidery
Through a collaborative and transparent approach to production, we've been able to deliver the most extensive wholesale range of 100% organic Fairtrade T-shirts and clothing to the UK. Every product is customisable with your design or branding.
No minimum order
No matter how big or small your business is, we can help.
Premium standards
Industry-leading machinery, inks and threads mean retail quality, every time.
Built on sustainability
From day one of business it's been our focus, it's in our DNA. 
Responsive support
Our team of print and design experts are here to support you every step of the way.
When speed matters
Our pioneering technology means you can order online, or get a quote in seconds, 24/7.
What is Fairtrade T-shirt printing?
Millions of consumers around the world are becoming more eco-conscious and purchasing ethical products. These products often bear labels such as "Organic" and "Fairtrade", in fact, the Fairtrade mark is the most recognised ethical label in the world. 
Fairtrade is a global movement to improve the working conditions and living standards of people who help to grow and produce many of the products we buy. Fairtrade clothing is made out of Fairtrade cotton, and Fairtrade T-shirt printing is the process of printing onto T-shirts made from this Fairtrade cotton. 
Every single Fairtrade organic product we supply is manufactured and certified according to the highest environmental, social and ethical standards in the world.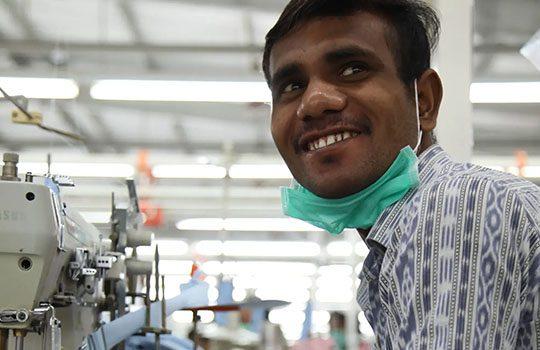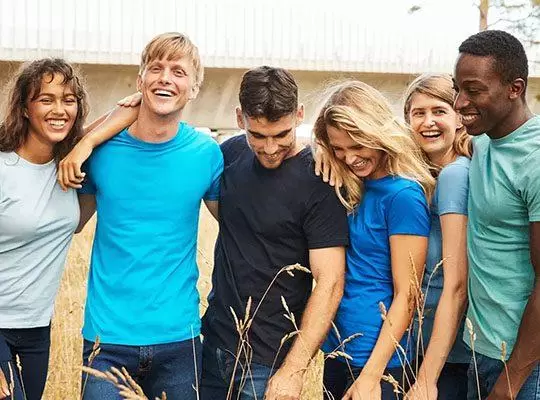 Show your commitment
Choosing our Fairtrade T-shirt printing service will provide the opportunity to display your organisation's genuine commitment to the wellbeing of people and the planet with greater impact, as every element of the supply chain is covered with leading certification.
Fairtrade-certified T-shirts and clothing ensures:
Fairer prices and better conditions for farmers
Sustainable farming practices
More transparency in the supply chain
Softer more durable clothing
Sustainability and ethics at every stage
The certification across our core Fairtrade products covers every single part of the production process, ensuring the entire supply chain is as socially responsible as possible, from the Fairtrade organic cotton farming, right through to the factories and shipping. This certification is defined and monitored by external organisations, ensuring these standards are guaranteed.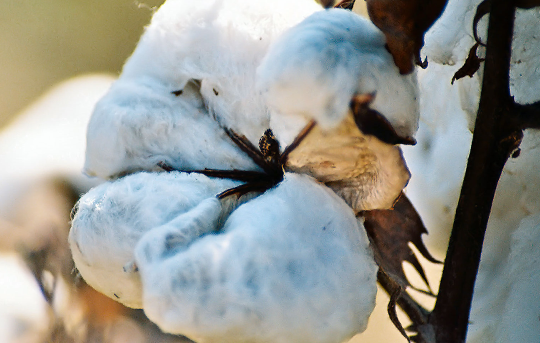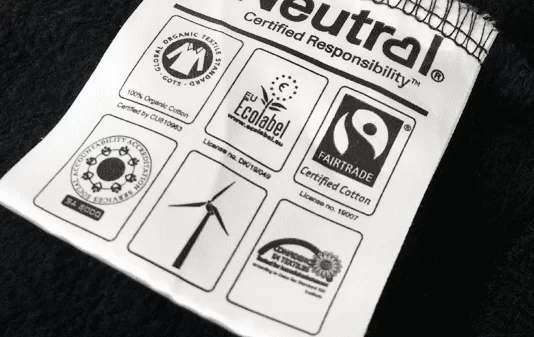 Certified to the highest social, ethical and environmental standards in the world
While many suppliers will boast 'Fair-Trade' or 'Fairly Traded' products, our products are the real deal and certified by the Fairtrade Foundation, with 100% of the cotton certified to this standard. All of the factories involved in the production of our garments are also certified to SA8000 standards. Our commitment to certification ensures your garments truly are certified to the highest standards in the world.
Sustainable manufacturing for your brand
By using 100% organic cotton that is certified to the highest standard available within the industry, we're able to reduce energy in production by up to 91% and reduce blue water consumption. Your products are also produced in a purpose-built facility powered by wind turbines, providing four times as much energy as actually used. The surplus energy is sent to the network for the benefit of local communities and reduce CO2 emissions.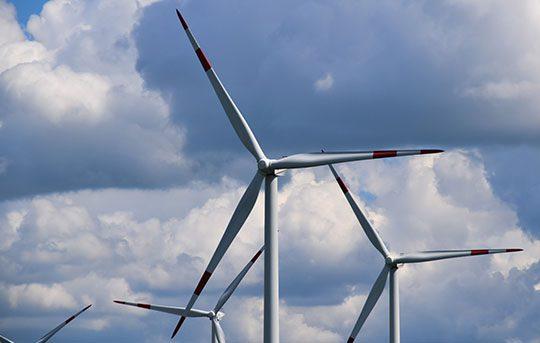 Many styles, made from Fairtrade organic cotton
We've got a wide range of items ready for you to customise. All of these are fully customisable with retail quality, environmentally friendly printing and embroidery.
How much do Fairtrade T-shirts cost?
The price of custom T-shirt printing will vary depending on a number of factors. These include:
How many products you purchase
The T-shirt you select
How many colours there are in your design
How many different places on the T-shirt you want to decorate
The print method you opt for
A single printed T-shirt could be as much as £17.86, however, when ordering 100, the price could be as little as £7.90 per item. On even higher quantities, you'll find the price is even lower!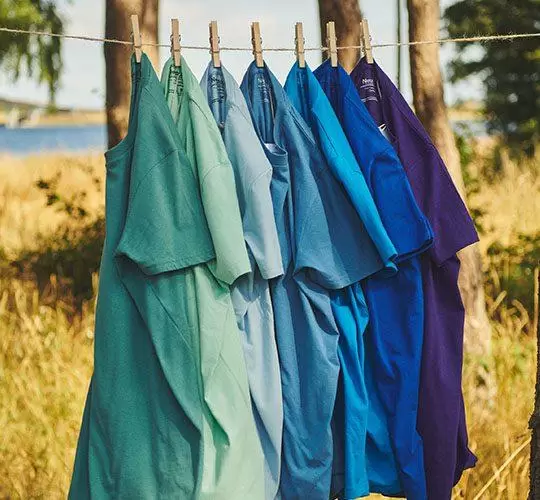 Fairtrade clothing for the world's best brands
We're proud to have partnered with some of the biggest brands in Europe. Get inspired with case studies from some of our other customers' personalised Fairtrade T-shirts & clothing below.
Find out how we helped this sustainable streetwear brand take Europe by storm. >>
Frequently asked questions about Fairtrade T-shirts and clothing
Complete transparency 
We believe in complete transparency, which is why you can view detailed supply chain information for our Neutral Fairtrade range, enabling you to see the product origins.
How many products do you need?