Merchandise for bands
Workwear recycling for your business or brand.

Find out more about how we can help
With incredible service and sustainability as standard. We make recycling your branded uniform or merchandise easy.
Trusted by the worlds best:



Printing clothing for brands, universities, charities and bands
Printing clothing for brands, universities, charities and bands
Embroidered wholesale clothing for brands, universities, charities and companies - copy
Workwear recycling and more
Whether you need to recycle branded work uniforms or unsold retail and merchandise products, we can help. Here are some of the reasons top brands trust us for their clothing recycling.
No minimum order
No matter how big or small your business is, we can help.
Built on sustainability
From day one of business it's been our focus, it's in our DNA. 
Responsive support
Our team of experts are here to support you every step of the way.
One-off collections
No need for a bin system or complex setups.
UK wide coverage
We'll collect from you no matter where you are in the UK.
Less than 1% of all clothing products that are produced globally get recycled. This has resulted in the equivalent of one lorry load of textiles being thrown into landfill every second. Most of these materials could be used again, whether through reuse or recycling. 
Retailers and charity shops have begun to tackle this issue for consumers, however, workwear, uniforms and promotional clothing have been almost entirely overlooked. 
Recycling branded workwear 
We understand that your branded workwear needs to be handled securely. If your garments cannot be reused, we securely shred them and reuse the fibrous material in other products, which prevents the need for new materials to be produced and diverts the clothing garments from landfill. This allows us to recycle almost everything we sell whether it's PPE, or organic T-shirts, without the common limitations associated with re-manufacture. Additionally, we do not limit this service to garments produced by us. If you purchased your non-hazardous workwear from another supplier, we'd be happy to recycle it for you.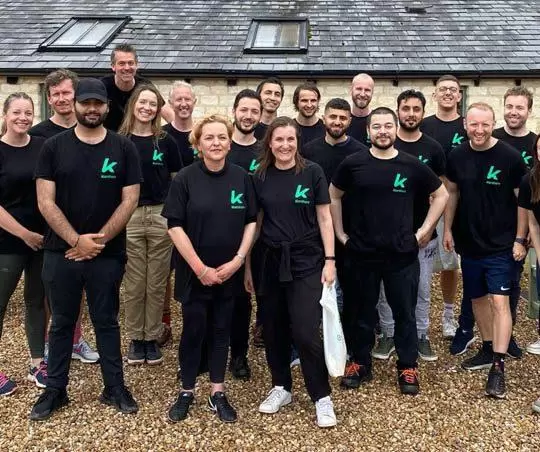 How does recycling work uniforms work?
It works in three simple steps:
1.
We'll need a little bit of information from you, such as the products you'd like to recycle, the quantity and their composition (you'll find this on the product labels). 
2.
Once everything is approved, we'll come and collect your old workwear and recycle it securely for you.
3.
Within around 12-14 working days of receiving your workwear, we'll issue a certificate of destruction.
We help you every step of the way. So if there is anything you're unsure about or need assistance with, we're always here to support you. 
How do you recycle workwear?
The way we recycle workwear depends on its composition. We have a number of recycling routes, including the following: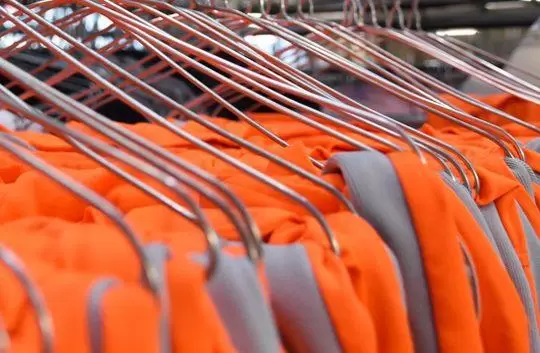 Why use a clothing recycling service?
There are many reasons why you may wish to dispose of your corporate workwear, waste textiles or clothing merchandise. The most common reason is that over time, workwear experiences wear and tear and is simply no longer fit for use. In this instance rather than it being sent to landfill, recycling can be a better alternative. There are a number of reasons using a clothing recycling service makes sense, these include:
Reach your sustainability goals with a circular approach to workwear.
Avoid products going to landfill.
Protect your brand and ensure old uniforms or clothing are not used inappropriately.
Reduce your disposal costs and landfill tax bill.
Mitigate storage costs associated with old workwear or deadstock.
Clothing recycling service for merchandise
Our recycling service isn't limited to just workwear, we're able to offer generalised textiles recycling and retail clothing merchandise recycling. So regardless of what your garments were used for, we can likely help you recycle them, ensuring a more sustainable outcome at the end of their life.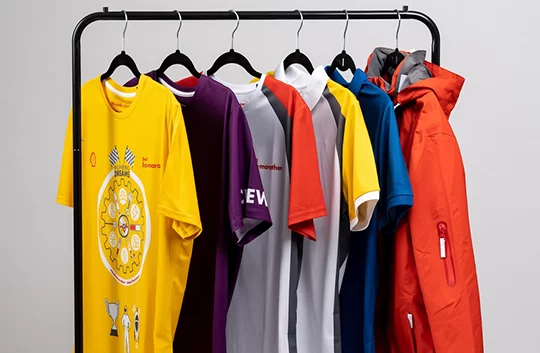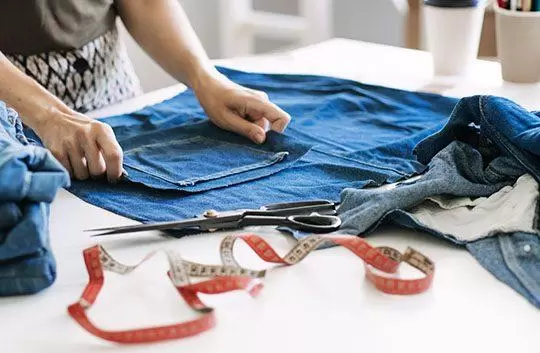 Clothing re-use service
If your garments are un-branded or do not require secure recycling, re-use may be a better option to increase the lifespan of your deadstock. We offer a collection service, where we supply your deadstock to those in need of such products. This ensures that your garments don't go to waste. This can have similar benefits to recycling such as reducing your landfill tax bill and storage costs while simultaneously meeting your sustainability goals, all at a lower cost compared to recycling.
Recycling and the circular economy
More and more businesses are working towards circular supply chains to meet their ESG and SDG goals. Recycling your workwear is another way you can meet your targets, reduce costs and protect your brand.
Frequently asked questions about workwear recycling