All-over printed t-shirts, for your business or brand.

Professional digital mockups and every order checked by an expert as standard. You can expect quality & service like no other.
Trusted by the worlds best:
Need all over t-shirt printing? With full print coverage Dye Sublimation printing is likely to be best print method for you.
All-over printing has taken the fashion industry by storm. This has seen many of our fashion clients grace the pages of leading publications, including Vogue and GQ.
We're experts when it comes to sublimation printing, specialising in all-over t-shirt & vest printing. This process isn't just for fashion brands; it's perfect for any business, brand or band looking to stand out.
We can print all-over 1 side or both sides of your t-shirt. Additionally, our use of revolutionary new technology ensures no large white gaps under the arms (something common with sublimation printing).
Sublimation inks only stick to polyester, so we always advise going for 100% polyester t-shirts for the best results. We can also print onto poly-cotton blends, however, the print won't be as vibrant compared to our 100% polyester products.
Quality is everything, so don't leave it to chance. As a market leading supplier to some of the largest brands, we're a production partner you can trust.
6 Reasons to Sublimation Print
1. All over printing.
2. Cost effective for larger volumes.
3. Lasting finish that won't crack or peel off.
4. Stunning Inks that do not fade easily after washing.
5. Fast turnaround times & free digital mockup with all orders.
6. Highest retail quality, with all of our printing & finishing undertaken here in the UK.
Need Support?
Not sure if sublimation printing is right for you, or need some support? Get in touch with one of our experts.
Why Us?
Not sure if we're right for you? Take a look at some of our recent customers and what they had to say here.
You can also find out more on what makes us a little bit better than your average sublimation printer here.
Get a Quote
Think Sublimation Printing is for you?
Request a quote today, and we'll aim to get back to you in under an hour! 
All-Over Sublimation Print T-Shirt Examples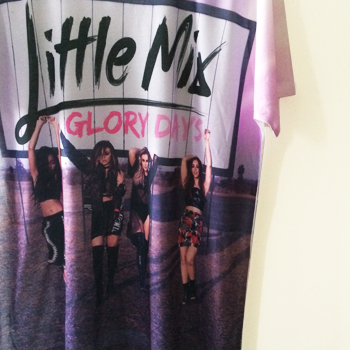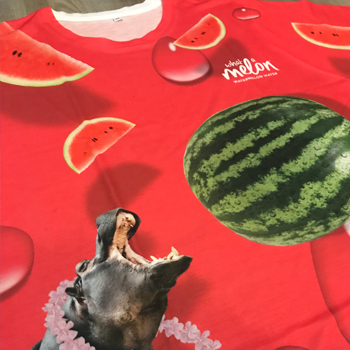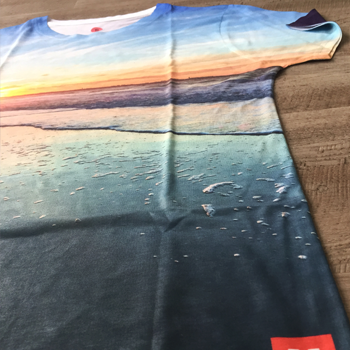 How Sublimation Printing Works
The process starts with the artwork being printed onto high release paper substrate, this imagery is then placed under heat and pressure, with the heat allowing for the solid inks to become gasses, which can then transfer into the fabric of the garment.
The technique allows allover printing, meaning coverage of print across the entire garment, in full colour. Superior softness is maintained across the fabrics, as a result of the inks being absorbed into the products, unlike many other print techniques.
Quick Tips?
Not sure what format your artwork needs to be in for Sublimation & DTG Printing? Find out more here.
Need some design advice? Our Design Resources section is filled with lots of tips and tricks.
Behind the scenes
You can get a behind the scenes look at all of our market leading print technology in the video below.
Please fill out the form below to get started.
We've made buying custom products easy with this handy form, just enter your requirements, and we'll get back to you in minutes! We know it looks long, but this form will take less than 2 minutes and will enable us to get pricing and details over to you quicker.