All-Over T-Shirt Printing UK
All-over printed T-shirts, for your business or brand.

Professional digital mockups and every order checked by an expert as standard. You can expect quality & service like no other.
Trusted by the worlds best:



Printing clothing for brands, universities, charities and bands
Printing clothing for brands, universities, charities and bands
Embroidered wholesale clothing for brands, universities, charities and companies - copy
All-over T-shirt printing (dye sublimation)
Not all dye sublimation printing is created equal. We use the latest technology to deliver vibrant high quality prints. Here are some of the reasons why you can trust us with your brand.
No minimum order
No matter how big or small your business is, we can help.
Premium standards
Industry-leading machinery, inks and threads mean retail quality, every time.
Built on sustainability
From day one of business it's been our focus, it's in our DNA. 
Responsive support
Our team of print and design experts are here to support you every step of the way.
When speed matters
Our pioneering technology means you can order online, or get a quote in seconds, 24/7.
What is all-over printing?
Sublimation T-shirt printing, also known as all over printing, is a method of printing that allows designs to be transferred all over a garment.
This process isn't just for fashion brands; it's perfect for any business, brand or band looking to stand out.
We can print all-over one side or both sides of your garment. Additionally, our use of revolutionary new technology ensures minimal white gaps under the arms, which can be common with all over printing.
Sublimation inks only stick to polyester, so we always advise going for 100% polyester T-shirts for the best possible results. As it's the fabric that is dyed as opposed to inks being placed on top, this allows for a finish as soft as the garment itself.
If you're placing an order of 25 or more products and require all-over print coverage, this is likely the print method for you.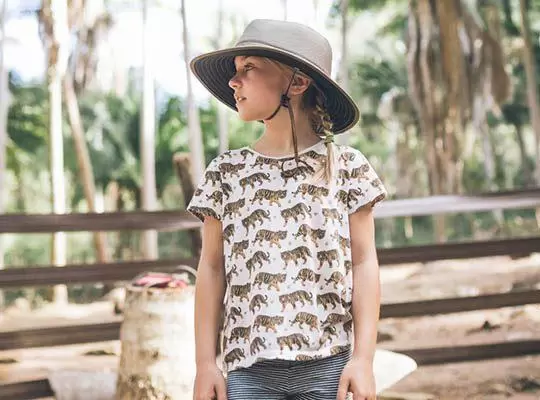 All-over printing is perfect for...
Lasting finish that won't crack or peel off
The benefits of sublimation T-shirt printing 
When purchasing custom clothing, it is important you choose a decoration method that fits your requirements. To help you decide, some advantages of our all-over printing service include:
Seam-to-seam print coverage across the garment

Multiple colours can be used, without limitation

Won't crack or fade over time

Suitable for complex designs

No minimum order quantity
The disadvantages of dye sublimation printing
Like all decoration methods, all-over printing does have its disadvantages. They include:
Not as economical on bulk order volumes

Doesn't work as well with block areas of solid background colour

Fewer product options compared to standard printing

Requires a polyester base
Get a Quote
Think Sublimation Printing is for you?
Request a quote today, and we'll aim to get back to you in under an hour! 
See how the world's best use A.M. Custom Clothing
We're proud to have partnered with some of the biggest brands in Europe. Get inspired with case studies from some of our other customers' dye sublimation printed T-shirts below.
Find out how we supplied printed T-shirts to one of Londons major tourist attractions, attracting millions each year. >>
Behind the scenes
You can get a behind the scenes look at all of our market leading print technology in the video below.
Please fill out the form below to get started.
We've made buying custom products easy with this handy form, just enter your requirements, and we'll get back to you in minutes! We know it looks long, but this form will take less than 2 minutes and will enable us to get pricing and details over to you quicker.
Frequently Asked Questions About All-Over T-shirt Printing

"The go-to supplier for ethical and environmentally sound custom clothing & branded uniforms."

"Leading the way in Fairtrade with A.M. Custom Clothing"

"Another business with a canny growth strategy is Chester based, A.M. Custom Clothing, which provides personalised, printed garments."

"What sets this company apart is their option of fair-trade, organic and recycled garments to choose from"