Ethical and Sustainable Wholesale T-Shirt Screen Printing & Embroidery
Bulk T-Shirt Manufacture
Whether you require t-shirt printing, embroidery, finishing or totally bespoke manufacture, we can help.
How many items do you need?
Ethical and Sustainable Wholesale T-Shirt Screen Printing & Embroidery
Bulk T-Shirt Manufacture
Whether you require t-shirt printing, embroidery, finishing or totally bespoke manufacture, we can help.
How many items do you need?
Trusted by the worlds best:



Printing clothing for brands, universities, charities and bands
Printing clothing for brands, universities, charities and bands
Embroidered wholesale clothing for brands, universities, charities and companies - copy
We offer bulk T-shirt manufacturing for brands big and small.
Whether you need a large order of something a little more bespoke, or you'd prefer to choose & customise one of the 17,000 product options we have available online, we can help.
How many products do you need?
Bulk T-Shirt Manufacturing
Orders of 1-5000 products
If you're looking to order less than 25 garments at a time, then our Online Shop is where you need to head. 
We have over 17,000+ product options available, the vast majority of which can be custom printed or embroidered. We're renowned as organic T-shirt manufacturers and hold the most comprehensive range of sustainable and organic wholesale clothing in Europe. 
If you can't find what you need or are looking to place an order of 25-5000 products, you can request a quote for custom T-shirts.
Where small production runs are required, off-the-shelf products like those found in our Online shop are generally the best option. This is an option used by small and large brands alike, as it helps to minimise the need for huge order volumes that are only really suitable for extremely large orders. 
Need support?
Visit our Help Centre or Get In Touch
Why Us?
Not sure if we're right for you? Take a look at some of our recent customers and what they had to say here.
You can also find out more on what makes us a little bit better than your average t-shirt printer here.
White label T-shirt manufacture for brands
If you require relabelling or other finishing touches on your order, to achieve that bespoke feel, then head over to our T-shirt relabelling page to see the available options.
We don't offer label removal or woven labels. However, we appreciate as a brand you may not wish to have manufacturers labels on your products, therefore we do have a few options that may be suitable. You'll find them among other handy tips in our quick Starting a T-shirt Brand Guide.
If woven labels are essential we'd suggest buying your products and decoration with us and using a relabelling company, so you can ensure you comply with the legal requirements associated with relabelling. If you're considering relabelling we'd recommend reading more on the legal requirements for relabelling. 
Commercial T-shirt manufacturing - Orders of 5000+ products
If you are looking for a large quantity of bespoke-manufactured clothing products (including T-shirts, sweatshirts and hoodies) (5000+), made to your exact specification, please get in touch.
Whether you are looking for your own garment made from scratch, or to add or alter one of our existing products, we have you covered. 
We can also provide commercial T-shirt printing onto one of our pre-made garments, which also creates a great look and feel.
We have the flexibility to deal with orders large and small. Our factories can process up to 30,000 garments per day.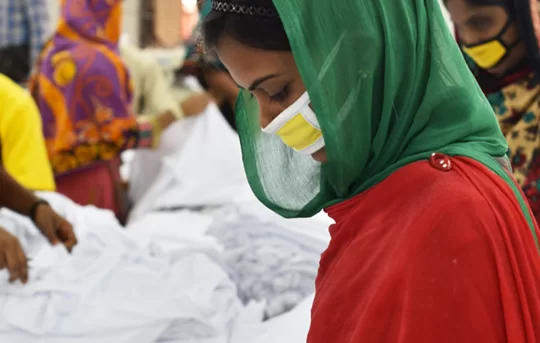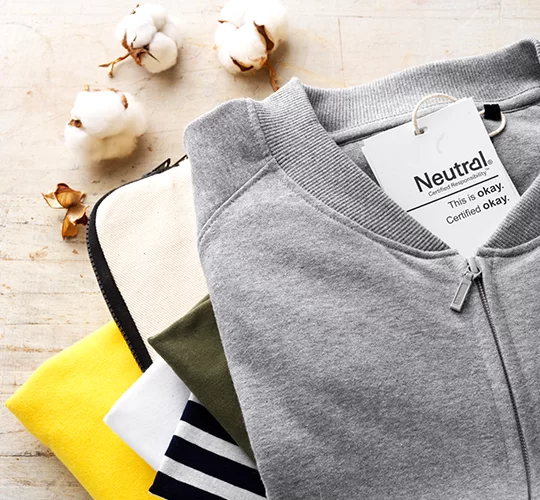 Looking for a sustainable T-shirt manufacturer? 
We aren't working towards sustainability; our business is built on it. Unlike many, "going green" has never been a marketing campaign for us, a polished policy statement, or just a set of nicely curated pages. It's in our DNA. 
Since our formation in 2012, we've been pioneers of change. We were the first print & embroidery company in the UK to introduce Neutral® Fairtrade Clothing, products manufactured according to the highest social, ethical and environmental standards in the world. We now supply these products to some of the biggest brands in the world, for uniform, merchandise and retail.
In 2013 we went on to supply the first-ever commercially produced T-shirts and sweatshirts made from recycled organic cotton and polyester. Since then, recycled products have hit the mainstream and are now being manufactured at unprecedented levels.
These are just two of the many pivotal moments we've led the drive to sustainability in our industry. We continue to push for innovation and share best practice, helping our customers to lead the way when it comes to sustainability. This is one of the many things that have led us to be regarded by many publications, as one of the best custom clothing manufacturers in the UK.
Industry Leading Quality.
When it comes to the quality of custom T-shirt suppliers, it's often dependent on more than just the garment itself.
Quality is often dependent on technology, inks, and threads. That's not to mention the skills of the people behind the scenes making it all happen and ensuring everything is as it needs to be. 
This is why we use some of the leading print and embroidery technology available in Europe, ensuring unrivalled precision and quality. Our flexible and innovative supply chain allows for no minimum order and huge capacity, with fast turnaround times. 
For context, you can quite easily pick up a cheap printing machine for a couple of hundred pounds or less; ours are worth hundreds of thousands of pounds each.
While we're likely not the cheapest T-shirt printing manufacturers out there, when you place your order with us, you can rest assured that through our unrivalled investment in quality, you're getting the best machines, inks, threads and people for the job. 
We've been regarded by Digital Arts Magazine as one of the "Best places for T-shirt printing" & by Forbes Magazine as "The go-to supplier for ethical and environmentally sound custom clothing & branded uniforms."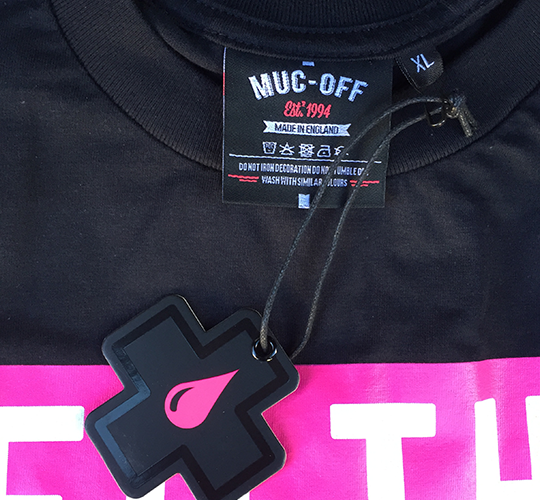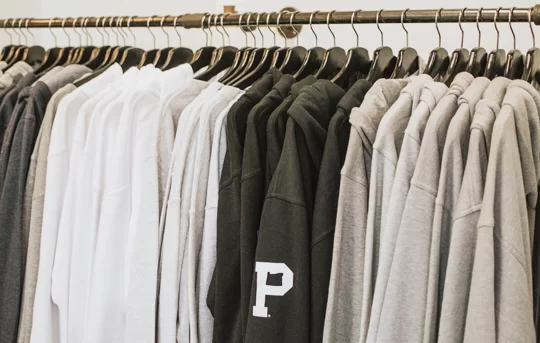 Everything you need in one place.
No matter your business type or budget, if you're looking for a T-shirt manufacturing company, we can help. We know printed T-shirts alone aren't always enough, that's why we do things differently. You can have everything in one place: huge variety, easy ordering, no minimums, and a team that you know and trust. 
With every bulk order, you'll get a designated designer, and account manager, to ensure your order goes smoothly. You can also easily order or check prices online 24/7, ensuring if you need us, we're here.
What's more, by offering a wide variety of customisation methods, you'll always get unbiased advice on the appropriate solutions that give you the best value.
Unrivalled Expertise on ALL orders. 
We're not a jack of all trades, we're specialists. When it comes to custom branded clothing we're experts. Our expert team will manage your order every step of its journey, no matter how big or small it is
Over 50% of the artwork sent to us isn't optimised for print or embroidery. Unlike others, we ensure EVERY order is checked by an expert. With this, we ensure your designs are optimised for the best possible results; we won't print your custom printed clothing until you're happy with it.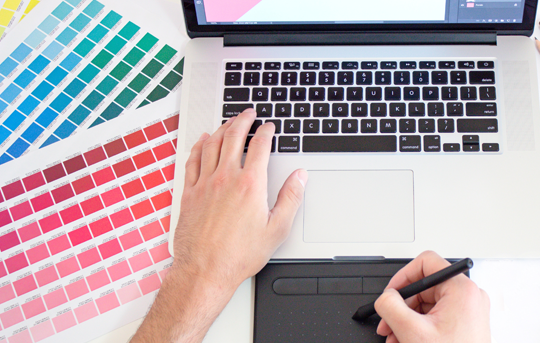 Frequently Asked Questions about bulk T-shirt manufacturing
Helpful Articles from the Blog
How many products do you need?