Screen Printed T-Shirts for bands, brands and businesses

Sustainable printed & embroidered t-shirts, for your business or brand.


How many items do you need?

With incredible UK service, innovation & sustainability as standard. We make buying custom t-shirts & clothing easy.

Trusted by the worlds best:



Printing clothing for brands, universities, charities and bands
Printing clothing for brands, universities, charities and bands
Embroidered wholesale clothing for brands, universities, charities and companies - copy
Wholesale blank garments, custom printing & embroidery in the UK, for brands of all sizes.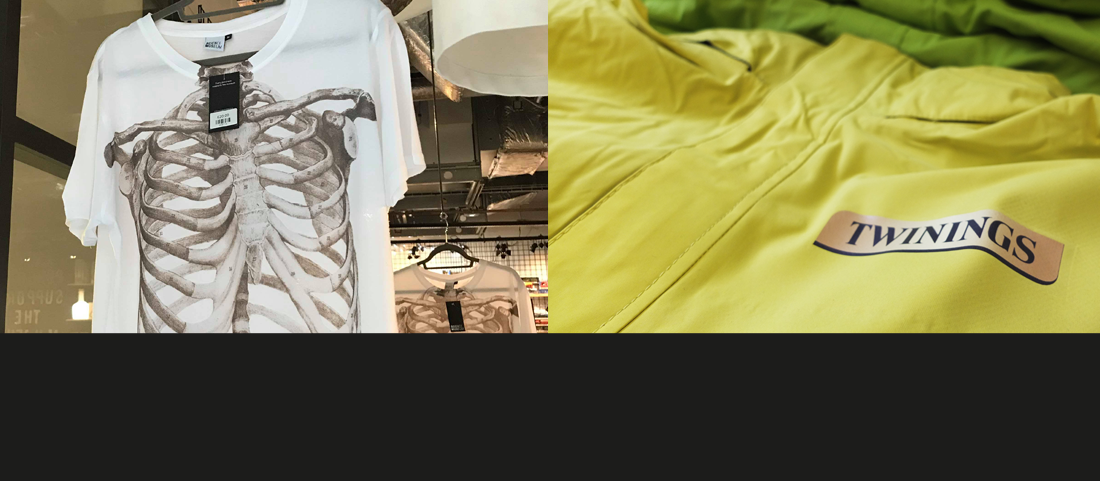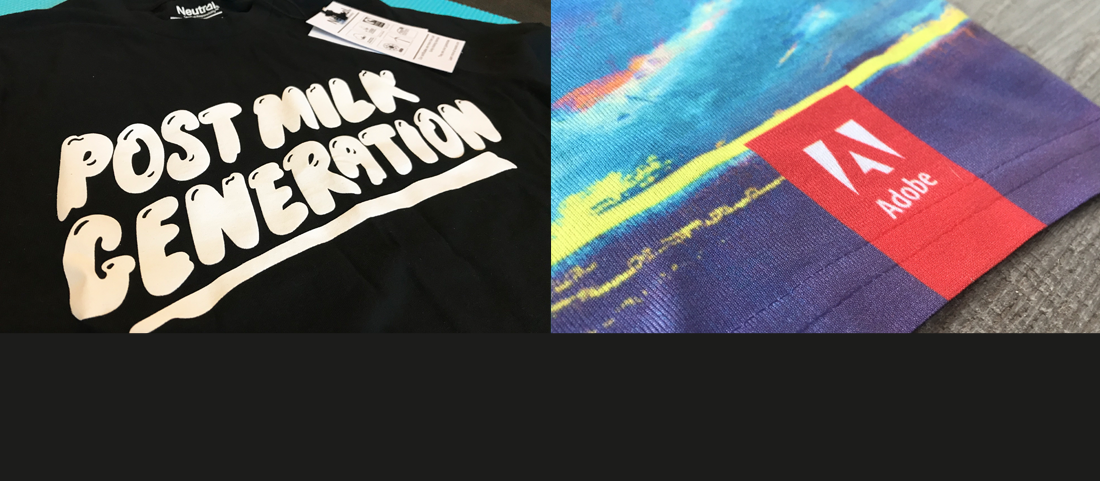 Printed uniforms for marketing and promotional events.
Science Museum Merchandise
Twinings Promotional Jackets
Printed uniforms for marketing and promotional events. - copy

Until we managed to find A.M. Custom Clothing it was proving difficult just to get some of our questions answered and the exact help we needed. We didn't know where to begin in ordering new uniform for our team and we just needed the details simplified in addition to just a bit of care and honesty to help us get started. Other companies were unhelpful and inpatient, but how different were the team from A.M. Custom Clothing from start to finish. Right through from guidance on sizing and options, to going above and beyond when offering to reproduce our logo to make this editable.
Severnside Community Rail Partnership
T-Shirt Printing UK
(supplying ambitious brands in the UK & worldwide)
London & Beyond
Whether you're in London, Birmingham, Glasgow, Cardiff, Bristol or anywhere in the UK we can help with t-shirt printing, branded garments, uniforms and much more.
17,000+ Options
Over 17,000 product options to choose & customise in our online store. Ensuring more than just t-shirt printing in the UK.
Bulk t-shirt printing
We offer t-shirt printing and so much more! Whether you need Screen Printing in the UK, DTG, Dye Sub or Embroidery in the UK we can help.
Sustainability
The most extensive Fairtrade & Organic range available. Manufactured to the highest eco & ethical standards in the world.
How to get a T-shirt printed
Whether you need merchandise, uniforms for your business or promotional items, custom printed T-shirts are a great place to start. Moreover, their affordability makes them an ideal promotional tool.
While T-shirts may have once been deemed only suitable for casual wear, they're now rapidly being introduced to workplaces as uniform. With restaurants, high growth startups and many others kitting their teams out with T-shirts. 
As well as being great for uniforms, T-shirts have become popular among entrepreneurs and artists who use them as a canvas for their art. It's this versatility that has seen the custom T-shirt printing industry grow year on year, with it predicted to eclipse $10 billion by 2025.
Whatever your reason for needing printed T-shirts, in this guide, we'll cover everything you need to know when it comes to getting your design or logo printed on T-shirts and look at all the best options for you.
Creating Design Work for T-Shirt Printing
What colours to use for printed T-shirts?
There are a few critical things to think about when designing for T-shirts, the first is colour. If you have a blue logo, don't then opt for a blue T-shirt.
You'd be astounded by how often customers opt for a T-shirt in their brand colours and then send their logo in that exact same colour.
If you're printing onto dark colours a light coloured graphic is recommended, and conversely we advise dark colours when printing onto light coloured garments. This will ensure your logo stands out from a distance and allows the world to see your branding emblazoned upon your T-shirts.
What artwork should I use for making printed T-shirts?
Ideally you want to ensure your logo is in vector format, however if you're placing a smaller order, then a high quality PNG may do the job. If you're unsure, we'd recommend looking at our T-shirt printing artwork guide, to find out what format your artwork should be in. You'll also be able to find print ready templates for your artwork there too.
How can I design my printed T-shirts?
Whether your printed T-shirts are adorned with your company logo, or a cool graphic, a great design is critical to ensuring your T-shirts will stand out. If creating your own designs we highly recommend working with a graphic designer to ensure your designs are in a print suitable format, and ready to go.
Once you've created the artwork, you can use our online store to upload your design and get the right placement on your T-shirts.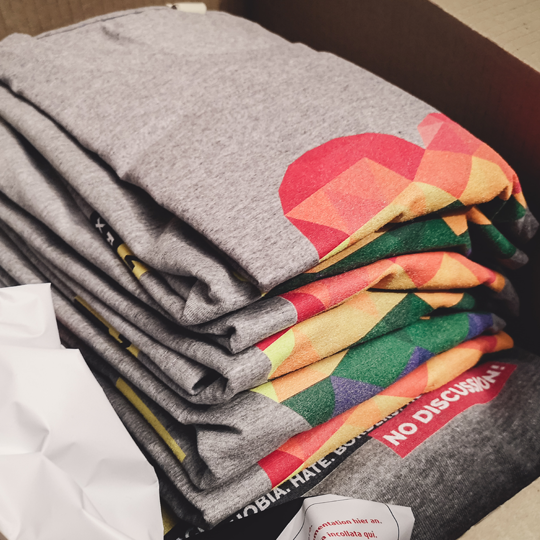 How Much Do Printed T-shirts Cost?
As you can imagine, this is a question we get asked a lot. But the answer isn't one-size-fits-all. 
The price of a printed T-shirt will vary depending on how many you buy, the type of T-shirt you use, how many colours in your design, and how many different places on the T-shirt you want to decorate. Let's take a look at an example:
A single printed T-shirt could be as much as £13, however, when ordering 100 the price could be as little as £3.50 per item. 
That's a huge difference and why it's worth trying to at least estimate how many products you need.
How can I find out how many T-shirts I can get for my budget?
Working out how many items you need early on is critical to getting the most accurate quote from your T-shirt printer. The quantity has a huge influence on the production method, and in turn can make a huge difference in the price. 
As we saw in the example above, the quantity can make a huge difference. 
If you're aiming to simply buy as many T-shirts as you can within your budget, it's worth advising your printer of the budget, so they can then provide you with the best suitable options to get the most out of your budget. 
This will ensure you get a price as quickly as possible with minimal back and forth. 
If you also want samples, knowing the quantity or budget for the bulk order to follow will also ensure you know what production method will be used on the bulk order; so you're able to ensure the same is used on the sample (where possible). 
Conversely, it'll ensure you're aware if there will be a different print method used on your bulk order vs the samples. You can find more information on this in our Help Centre article Print methods used on samples vs bulk orders.
Screen Printed or DTG Printed T-Shirts?
The two most popular print methods typically used to create printed T-shirts are screen printing and Direct To Garment (DTG) printing. You may be most familiar with the former, but DTG printing offers many advantages for colourful designs and small quantities.
Therefore, deciding which print method to use depends on a number of factors.
When to use screen printing?
Screen printing T-shirts is ideal and highly economical if you're looking for larger production runs, and don't have lots of colours in your designs. Screen printing is often your only choice if you're using garments that are made from materials other than cotton, such as polyester.
It also won't work if you want to print photographs onto your T-shirts.
When to use DTG printing?
If you're after smaller quantities, or have a highly complex design with lots of colours (eg. a photograph), DTG Printing T-shirts may be the best option. 
Fabric choice also plays a role in deciding which print method to use, as some print methods work better than others on certain fabrics. For example DTG printing won't work onto polyester items, but creates stunning results on T-shirts with a high cotton composition. 
Which is Best: DTG or Screen Printing?
At A.M. Custom Clothing, our expert team will generally choose the most suitable print method for your logo or design, dependent upon your artwork & quantity requirements. This is because you shouldn't need to be a print expert to order custom printed T-shirts, that should come as part of the service.
Regardless to the print company you use, we only advise choosing the print method yourself if you have experience with textiles and garment printing, or have a particular finish in mind. If you have no prior experience in this field we advise leaving the print choice down to the experts who are printing T-shirts every day. 
With this in mind, it's typically best to leave the print method of choice in the hands of your T-shirt printer, to ensure you get the best results.
Are there setup fees for making printed T-shirts?
Some companies charge set up fees for producing printed T-shirts. This may be for setting up a machine, creating screens, or other costs. You should always check that the printer you're using has included all of these charges in their quote.
We prefer to keep things simple: all we need to know is whether it's a big logo or a small one to get you a price. We don't charge setup fees, and you can even place your printed T-shirts order online. 
At A.M. Custom Clothing, we're firm believers in making print and embroidery accessible and easy for anyone who needs it. 
Still unsure whether to opt for print or embroidery, check out our article here on 'Printing or Embroidery: What's the best option for your garments?'

"The go-to supplier for ethical and environmentally sound custom clothing & branded uniforms."

"Leading the way in Fairtrade with A.M. Custom Clothing"

"Another business with a canny growth strategy is Chester based, A.M. Custom Clothing, which provides personalised, printed garments."

"What sets this company apart is their option of fair-trade, organic and recycled garments to choose from"
Frequently Asked Questions About T-shirt Printing
The cost of printing anything onto a T-shirt depends on several factors. Firstly, the number of T-shirts that you're producing will be one of the biggest influences, while the number of colours and the complexity of your design will be another. 
These factors will change the print method that is used, with DTG being best for small orders with lots of colours/complexity, while screen printing is better for larger runs. 
Thankfully, it's easy to calculate the cost of printing a T-shirt when you use our online shop. Just choose the T-shirt you want and add your logo or other artwork. The designer will then automatically calculate the price based on the quantity you've selected. 
Alternative, you can request a quote if you're buying more than 25 units and you'll receive a price in your inbox in just minutes. 
If you want to know more, we have put together a detailed breakdown of the factors that influence the cost of a printed T-shirt that can make it easier to understand.
Screen printing is still the most commonly used print method when creating T-shirts with your logo or other design on them. However, new technologies have been changing this over the last few years. 
Using a method known as Direct To Garment (DTG) printing, it is possible to produce great-looking prints with as many colours as you like on small quantities. 
At A.M. Custom Clothing, we offer a wide range of different print and embroidery methods for your T-shirts, though we'll generally select the most appropriate one for you based on the unique nature of your order. 
This means you don't need to be a printing expert to decide what one is best for you, you just need to tell us what design you want to print and onto which T-shirts and we'll take care of the rest. 
If you do have a particular print method in mind, then be sure to let us know and we can let you know if it is suitable.
If you'd like to learn more about screen printing, our handy guide can tell you everything you need to know.
Putting your logo on a T-shirt is quick and easy. If you're ordering less than 25 units, you can use our online shop to find the T-shirts you want, select your colour, enter your quantity, and upload your logo. The shop will instantly calculate the price and let you place your order in minutes. 
Alternative, you can request a quote if you're buying more than 25 units and you'll receive a price in your inbox in just minutes. 
There is no one-size-fits-all print method for T-shirt printing. Sometimes screen printing will be best, while other times DTG may be more appropriate. If you're looking for all over T-shirt printing, then you'll need to use sublimation. 
Each method has its own pros and cons, so at A.M. Custom Clothing we offer a wide range of different options. Factors like the T-shirt's fabric, the number of colours, and the order size will all influence the decision on which method to use. 
That's why we make things easy for you by choosing the right method for you. Just tell us what you need and we'll take care of the rest. 
If you're thinking about starting a business to sell T-shirts online, then there are many things you will need to consider. You aren't the first person to have this idea, so it's important that you are realistic about your prospects and find ways to make your business stand out from the rest. 
We have also put together a number of guides to help new businesses when thinking about producing their own clothing to sell online:
Like with anything else in life, if you put in the effort, you will increase the likelihood of your T-shirt business being profitable.
No print method is "better" than another. We offer a wide range of different print methods because we know that each one offers its own unique advantages over the others. 
Factors like the T-shirt's fabric, the number of colours, and the order size will all influence the decision on which method to use. 
That's why we make things easy for you by choosing the right method for you. Just tell us what you need and we'll take care of the rest. 
Producing high-quality T-shirts depends on several factors like the design work, the quality of the fabric being printed on, the machinery used, the ink, and the skills of the person doing the printing. 
Producing your own high quality printed T-shirts will require a lot of time, effort, and money, so it's best to leave it to the professionals. 
At A.M. Custom Clothing, all we do is print (and embroider) T-shirts, sweatshirts, hoodies, polo shirts, and just about any other garment you can think of. So you can be sure you're in safe hands.
The time it takes to print 100 T-shirts can vary on the method used, the design(s), and the number of colours. However, this would take a couple of hours from start to finish.
Our lead times depend on more than just the physical time it takes to produce the garments though. You need to stock to arrive from the manufacturer, everything to be counted and checked, and then packed up again ready for shipping. 
Lead times will also depend on what else is in the current print queue. This is why we suggest leaving 14-21 days to receive your order, though it's always best to check the lead time when placing your order. 
You can print your own T-shirts at home, there are a number of different kits you can buy online to do this. However, you won't enjoy the economies of scale that printing businesses can. If you are planning to sell your products, you'll also find that your time will quickly be taken up by printing everything yourself. 
That's why it's almost always better to get your T-shirts printed by professionals. 
At A.M. Custom Clothing, we can take care of it for you. Just place an order through our online shop or request a quote to get started. 
When done properly, both will usually last for several years. However, screen printing will typically last a bit longer as it can typically endure more wear and tear that comes with wearing and washing. 
Most T-shirts are made from cotton or a blend of cotton and polyester. Generally, cotton is the most appropriate fabric as it provides a balance between breathability, softness, cost, and quality. 
High-quality cotton is also the most versatile when it comes to printing. Fabrics like polyester can generally only be printed using screen printing, while cotton can also be DTG printed. 
Polyester is a synthetic fibre that's mainly used for sportswear. It is generally lighter, more breathable and will dry faster than cotton. 
Other materials like bamboo and rayon each have their own pros and cons. It's not that one offers better quality over the other, but they each have scenarios for which they are best suited. 
There are several different types of machines that you can use for printing T-shirts, though the two main ones are screen printers and DTG printers. 
DTG printers work similarly to the inkjet printer you have at home, while industrial screen printers can take up entire warehouses and look a bit like mechanical octopi. 
We use some of the most advanced printers in Europe when producing printed T-shirts for our customers, so you can be sure you'll be getting the best quality. So there's no need for you to invest in expensive equipment. 
At A.M. Custom Clothing, we'll take care of it for you. Just place an order through our online shop or request a quote to get started. 
You can start your own T-shirt brand relatively easily today thanks to easy-to-use ecommerce platforms. We've put together a guide on how to start your own fashion brand that you may find helpful. 
Transfer printing will usually last for several years provided that it has been applied properly and it's been cared for in accordance with the care label. Individual designs and garment compositions can affect the durability though. 
Heat press transfers are applied directly on top of the garment. They can be done using either printed transfers or vinyl that has been cut out using a plotter. The heat press will bond the transfer to the fabric.
Transfers like this are often used to apply numbers and names to the backs of sportswear and in some small runs. They may also be used when you want to achieve a certain aesthetic from your print. 
Sublimation printing, on the other hand, is a very different process. It is used to achieve all-over prints. 
Sublimation is a term used in science for when a material transitions from a solid-state into a gas without first becoming a liquid. If you put ice cubes into your kettle at home, the ice would first melt into water and then boil into steam. Sublimation uses high temperatures and specific pressures to skip the liquid state out completely. 
Sublimation printing uses this heat and pressure to bring the fabric and ink together as one object. Your design will first be printed onto special sublimation paper and placed into the printer with the T-shirt you want to be printed. 
The sublimation printer will convert the ink from the paper into a gas, allowing it to bind itself to fabric fibres. It's a permanent process that leaves a quality finish that is less likely to fade over time as the ink is embedded within the fabric rather than sitting on top. 
In short, heat press transfers sit on top of the fabric while ink in sublimation prints are contained within it.
Oversized t-shirts are becoming increasingly popular, not just as a fashion item, but also for brands looking to provide fashion-forward options for uniforms and merchandise. Check our guide for personalised oversized t-shirts if you're unsure about what's available or whether they're right for you.