Bespoke all-over printed sublimation sportswear UK
Bespoke sublimation sportswear, for your business or brand.

Professional digital mockups and every order checked by an expert as standard. You can expect quality & service like no other.
Bespoke all-over printed sublimation sportswear UK
Bespoke sublimation sportswear, for your business or brand.

Professional digital mockups and every order checked by an expert as standard. You can expect quality & service like no other.
Need custom sportswear or team clothing? 
We specialise in bespoke made-to-order sublimation sportswear and fitness clothing. Whether it's for a team event, or for performance staff uniforms, like polo shirts and hoodies, we can help. 
With all-over print coverage and made-to-order production, there are very few limitations around what you can achieve.
Quality is everything, so don't leave it to chance. As a market-leading supplier to some of the largest brands, clubs, teams, schools, colleges and universities, we're a production partner you can trust. With huge capacity, premium quality and the best prices, we can help meet all your requirements. Whatever your sport, we can provide kit that will perform to the highest standards.
Sublimation sportswear products available
With our huge product range, we have the personalised sportswear you need to perform at your best.
Our most popular products include:
Technical T-shirts + Technical Polo Shirts
Running Vests
Cycle Gilets / Jerseys / Jackets / Shorts
Cut & Sew Performance Hoodies & Polo Shirts
Stadium Pants / Team Shorts
Performance Leggings / Sublimation Sports Socks
Base Layers
Wet Tops
Rugby Tops
Embroidered caps, hats and headwear
Sports bags and holdalls
Sports towels
Need Support?
Not sure if sublimation printing is right for you, or need some support? Get in touch with one of our experts.
Why Us?
Not sure if we're right for you? Take a look at some of our recent customers and what they had to say here.
You can also find out more on what makes us a little bit better than your average sublimation printer here.
Useful Information
Please note you will not find our sublimation garments in our Online Shop, as these are generally made-to-order.
Get a Quote
Think custom sportswear is for you?
Request a quote today, and we'll aim to get back to you in under an hour! 
The sports we cater for with kit personalisation
Our small and passionate team have a history of creating custom-branded clothing for some of the biggest brands in the UK. Our sportswear is used across many sectors, including: schools, colleges, universities, clubs, national retailers (for bespoke gymwear), bike brands, marketing agencies, independent retailers and fast-growing women's sportswear brands.
We have plenty of styles available, ensuring no matter what you need, we can help. Our products are predominantly used for the following sports:
Football

Design your own football kit, with products such as technical T-shirts, shorts, and hoodies.

Rowing

Be regatta ready, with custom technical T-shirts, sweatshirts and more.

Cricket

Look professional on and off the pitch with embroidered polos and more.

Golf

No matter what your handicap, our embroidered polos, caps and sportswear will ensure you look the part on the green.

Rugby

 

With durable quick-drying technical rugby shirts and custom shorts, we'll help ensure you perform at your best on game day.

Triathlon

Get kitted out with lightweight breathable sublimation T-shirts for your race.

Martial arts and MMA

Whether it's hoodies for events or custom T-shirts for training, we can help.

Basketball

Whether you need custom numbers on your T-shirts or your logo emblazoned across jerseys, we've got you covered.

Tennis

Having produced custom embroidered caps, polo shirts, and technical T-shirts for some of the most notable tennis stars, we're the go-to for tennis wear.

Squash

When breathability is essential, our performance technical T-shirts are a must-have on the court.

Dancewear

 

Whether it's pole dancing or ballet, we've had extensive experience across the board and can help your team.

Ultimate Frisby

Engineered for performance, our products will see you through your event weekend allowing you to perform at your best.

Esports kit

We've worked with some of the biggest esports teams on the planet, providing esports kits that athletes want to wear.

Charity sportswear

Ensure you stand out from the crowd with custom sportswear that unites your team.

Running kit 

Need custom running T-shirts or vests for your event? We can help!

Obstacle Course Racing teams (OCR)

Whether you're doing a Tough Mudder, a Spartan Race or just a local run through the woods, our kit will stand up to anything.
Sustainable sportswear and recycled custom sportswear shirts
When it comes to ethics and sustainability, we're experts. We don't just have a sustainable range - our entire business was built on sustainability from day one. For this reason, we were one of the first brands in the UK to pioneer recycled polyester sportswear.
Through pioneering Qwick-Dri™ technology combined with a super-flyweight composition, we've been able to deliver the UK's highest standard of recycled sportswear. Ensuring a comfortable fit that performs in the most demanding conditions. To the naked eye, it looks the same as our market-leading standard bespoke sportswear.
Our recycled sportswear range includes technical T-shirts, running vests and cycling jerseys.
Find out more about our recycled sportswear here.
What types of printing are available for custom printed sportswear?
We have a variety of print methods for our custom sportswear, allowing us to produce sportswear for your team, no matter how big or small it is. You'll find more information on our most popular decoration methods for sportswear below:
Sublimation printed sportswear
Dye sublimation is a process that allows for all-over printing on your garments. The fabric is printed in panels prior to construction, using a method known as cut and sew, allowing for print coverage right up to the seams without fading. 
As it's the fabric that is dyed as opposed to inks being placed on top, this allows for a finish as soft as the garment itself. This type of printing is most common in football shirts, rugby kits, running vests and esports teamwear.
If you're placing an order of 25 or more products and require all-over print coverage, this is likely the print method for you.
Advantages of sublimation sportswear
All-over print coverage
Cost-effective for larger volumes
Lasting finish that won't crack or peel off
Pantone matching possible 
 Highest retail quality
Disadvantages of sublimation sportswear
Longer lead times 3-8 weeks (depending on product range)
25 products minimum order
Samples not possible due to the bespoke nature of production

Get a quote for 25+ items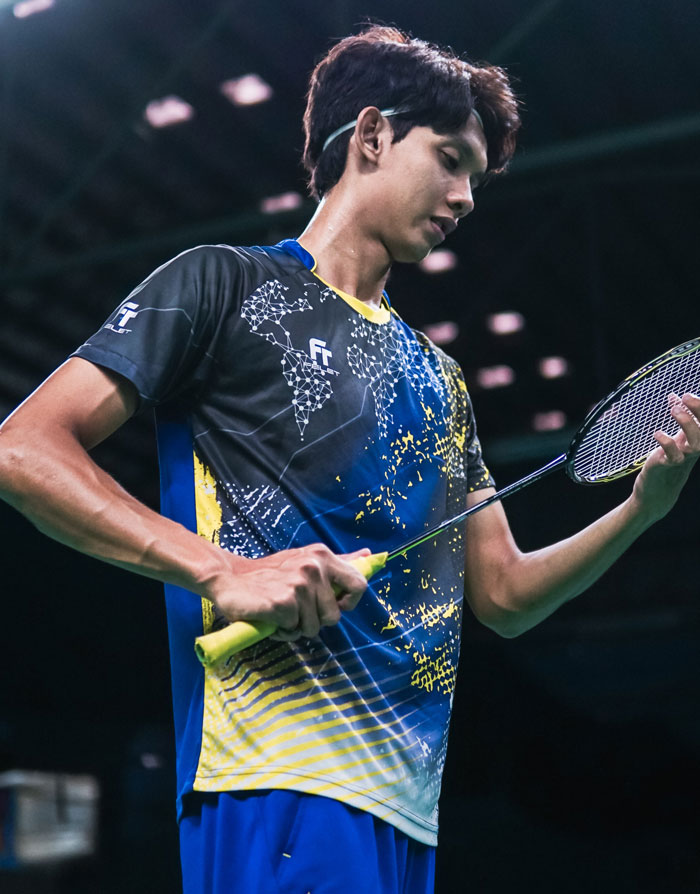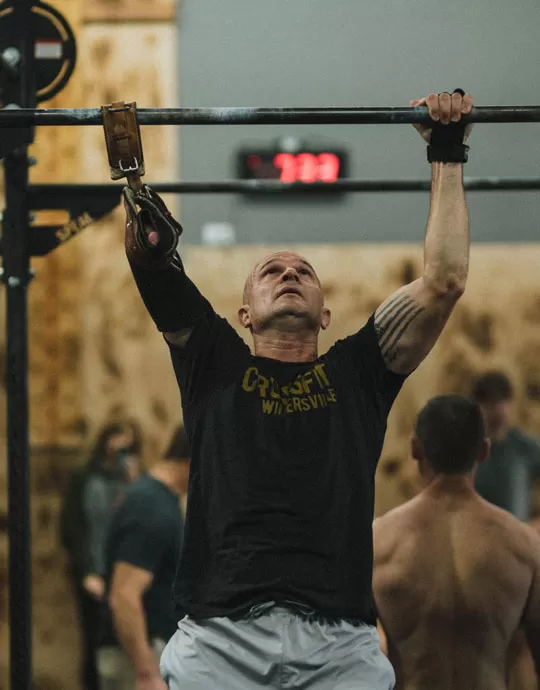 Screen printing sportswear
Screen printing is arguably one of the most well-known print methods on the market and is generally associated with retail products. However, if you only need a small logo or some text applied to your sportswear, screen printing may well be the best option.

Advantages of screen printed sportswear
Extremely economical on bulk orders
Fast turnaround time
Pantone matched inks
Printed in the UK
Eco-friendly inks and low waste process
 Highest retail quality
Disadvantages of screen printed sportswear
Less suitable for complex designs
The minimum order quantity is generally 25 products
Samples not possible due to the mass production nature of the setup

Get a quote for 25+ items
Vinyl (CAD cut) printed sportswear & digital transfer printing
If you only need a small order with a simple design, like a logo on the left breast, vinyl or transfer printing might be the best option. This is great for small teams or individual competitors with a minimum order quantity of just 5 products.

Advantages of vinyl printed sportswear
Ideal option for small orders
Fast turnaround time
Printed in the UK
Durable finish that will endure any sporting event
Disadvantages of vinyl printed sportswear
Less suitable for complex designs
Less economical than other bulk print methods
Not suitable for large print coverage

Order 1-24 items online Get a quote for 25+ items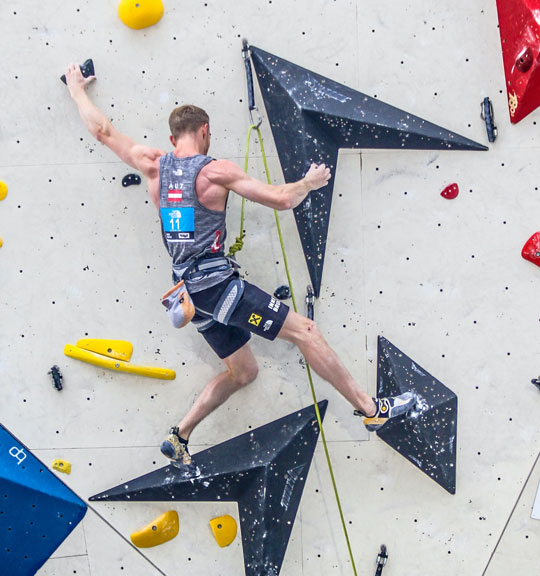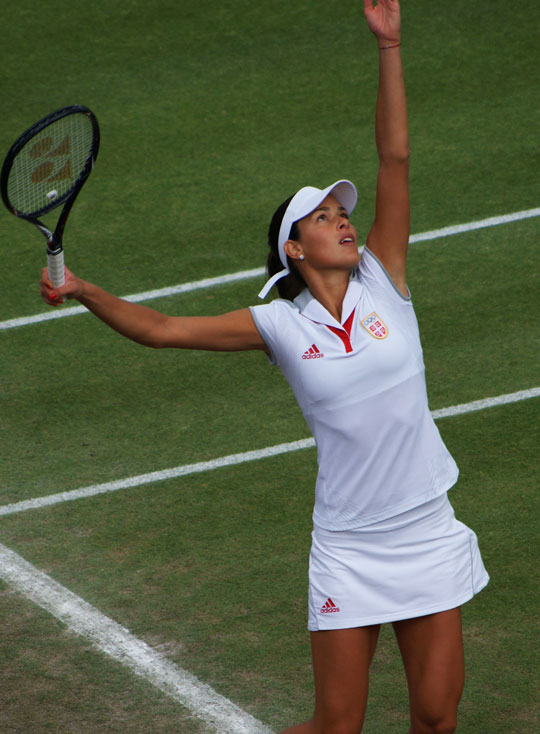 Embroidered sportswear
When you need to look a little more professional, embroidery can be the perfect way to brand your sportswear. Whether you're looking for custom embroidered hats and polo shirts in summer, or beanies, hoodies, and coats in the winter, we've got you covered.

Advantages of embroidered sportswear
Extremely economical on bulk orders
Fast turnaround time
Professional appearance
Embroidered in the UK
Eco-friendly threads
 Highest retail quality
 No minimum order quantity
Disadvantages of embroidered sportswear
Expensive on small order volumes
Very large complex designs are not possible
Not as suitable for items like running vests (due to increased skin friction compared to print)

Order 1-24 items online Get a quote for 25+ items
What is the minimum order quantity for custom sportswear?
For sublimation sportswear, we generally have a minimum order of 25 products. In some instances, it may be higher, depending on the artwork and requirements.
In most instances, one-off samples are not possible due to the nature of bespoke production. 
However, we can provide photographic examples and references of previous work.
If you do require a smaller order volume or you have a tight time frame, we'd recommend using our online shop. We're not able to offer all-over printing on products sold via our online shop; however, most items have no minimum order quantity. This is perfect for individual competitors.
Pantone matching for your sports team uniforms
With our dye sublimation sportswear, we can Pantone match every colour on the garment, ensuring your team colours are exactly as you need them. 
Please ensure you let us know your Pantone colours at the ordering stage, so we can match these to your requirements.
What does the personalised technical T-shirt fabric feel like?
The fabric quick-dry wicking technology and sublimation process mean that our sportswear T-shirts feel soft to touch and help ensure you're comfortable when you need to perform at your best. 
Our quality is unrivalled, so you can rest assured that your technical T-shirts and sports kits will stand the test of time, no matter what you throw at them.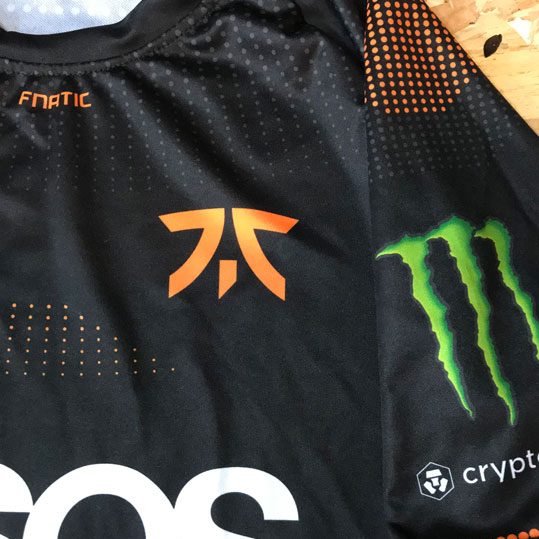 Will my custom sportswear be manufactured near me?
We have production facilities in both the UK and overseas. This enables us to be one of the most flexible custom sportswear manufactures in the UK. 
The most suitable facility for the production of your sportswear will depend on a few variables such as your deadline, budget and design requirements. 
Whether you're in London, Manchester, Edinburgh, Glasgow, Wales, Leeds, or further afield, we can help. Additionally, through our global logistics network and European hubs, we can ship to you and your team, anywhere in the world.
Our expert team will be able to guide you through our process to ensure you get your order exactly as you need it no matter where you are in the world.
Why use A.M. Custom Clothing for sublimation sportswear
The best quality custom sportswear
Quality is often dependent on technology and the people using it. This is why our expert print team use some of the leading print technology available in Europe, ensuring unrivalled precision and quality. 
Your brand is everything and first impressions count, so when it comes to your printed clothing, don't settle for second best.
We've been regarded by Digital Arts Magazine as one of the "Best places for T-shirt printing" and by Forbes Magazine as "The go-to supplier for ethical and environmentally sound custom clothing and branded uniforms."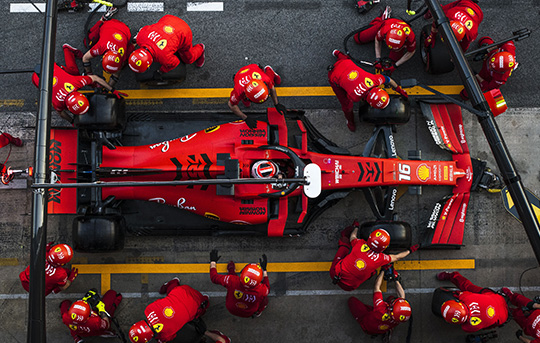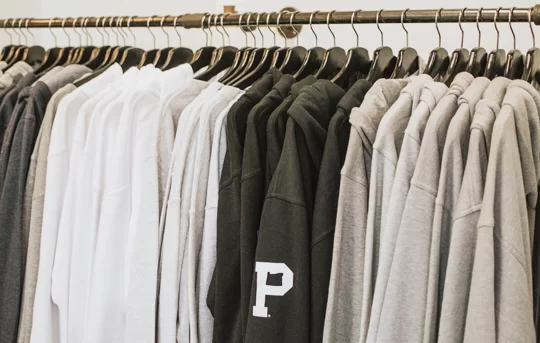 Lightning-fast quotes and easy online ordering
Ordering custom team shirts online shouldn't be hard. Yet it often is, with confusing setup fees and antiquated quoting systems slowing everything down.
We're all about making things as simple as possible. Thanks to our pioneering technology, we'll have a bulk order quote in your inbox within seconds. Alternatively, if you're looking to make a small order, our online shop means you can purchase printed garments online.
Every order checked and great customer service
While our process may feel a little automated, there's lots going on behind the scenes. 
No matter how big or small your custom sportswear order, you can rest assured you'll get the same brilliant service, from our award-winning team.
On every bulk order, you'll be assigned a dedicated account manager and graphic designer, ensuring you're supported at every stage of your order by someone who knows your order inside out. 
Unlike others, your order doesn't just go straight to print, we'll provide you with professional digital mockups free of charge and every order is checked by a graphic designer and print expert prior to production. This ensures nothing goes to print until you're 100% happy.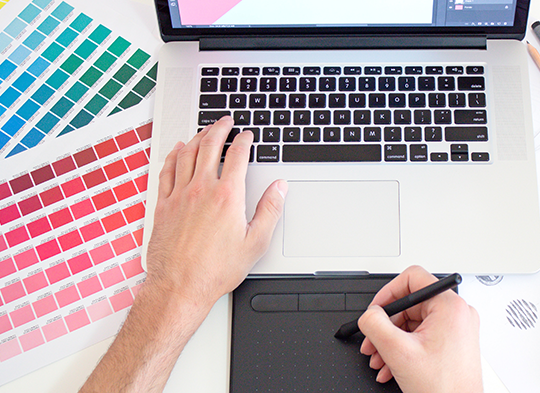 Get a Quote
Think custom sportswear is for you?
Request a quote today, and we'll aim to get back to you in under an hour! 
Behind the scenes
You can get a behind the scenes look at all of our market leading print technology in the video below.
Frequently asked questions about sublimation sportswear
Helpful Articles from the Blog