Convert Raster To Vector Graphics UK
Bring your ideas to life & get your message into the world.
Our team of expert designers are here
to help create your print ready artwork.
We know what it's like to be a small business, and appreciate most don't have an in-house design team on hand to get your artwork print ready. So we're here to help. 
In many instances vector graphics are essential when printing onto clothing and raster graphics may not be suitable. If this all sounds like a foreign language, don't worry, it's what we're here for. If you fancy getting into the nitty gritty and learning more about what vector and raster graphics are, you can read more here. If not, read on. 
Why Do I Need Vector Graphics?
Here's a few examples of instances of when you will need to convert a raster graphic into vector format for printing:
- If you're making a big order for printed clothing
- If you're printing onto polyester garments
- If your original artwork file is smaller than you want it printed & you need it enlarging without losing the quality
- If your design has a white (or solid) background that you need removing
- If your artwork is blurry/fuzzy because it's been resized or is a low quality
- If you want to change colours in the design, but don't have the original PSD or AI file
These are just a few of the many reasons why you may need our raster to vector artwork conversion service.
How Do You Convert Raster Graphics to Vector?
The process of manually converting a raster graphic into a vector is one that requires a great deal of skill & precision; this is because your artwork is manually traced using professional graphic design software by one of our design experts. In having this process manually undertaken we're able to ensure an accurate recreation of your artwork or logo. 99% of our graphic conversion customers require no changes following completion.
Who Needs Vector Artwork?
Vector artwork is the industry accepted format when it comes to printing just about anything - so once your design is in this format you can use it with any company, whether it's for pull-up banners, billboards, or even t-shirts.
Our customers for raster to vector artwork conversion include, commercial printers, garment printers, graphic designers, marketing agencies, alongside businesses, brands and charities of all sizes.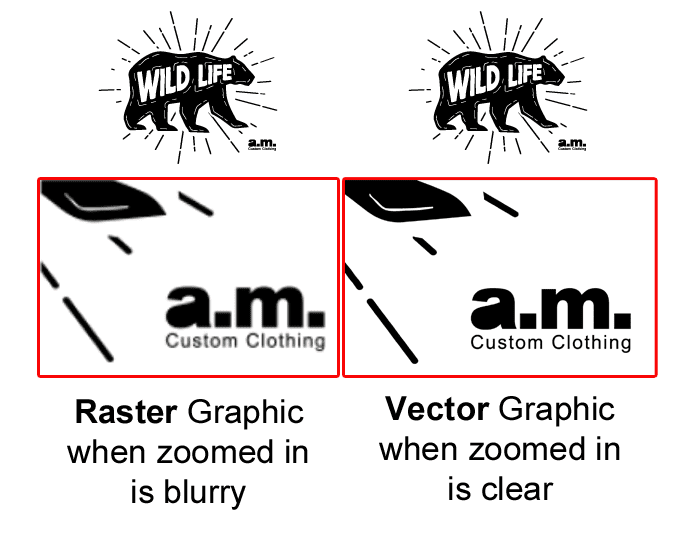 What is the Cost?
Due to the time and expertise required for this process, we charge a small fee for our raster to vector artwork conversion service. If you're a print customer, speak to your account manager to find out more about this service. If you're looking for standalone artwork conversion, just get in touch.
If you're not sure if you'll need it on your order, don't worry, nothing will go to print without a designer seeing it first; we'll always get in touch to navigate your options if your artwork isn't suitable for print.