We keep things simple, just select the quantity you need below, and our experienced team will ensure you get the appropriate print method for your order.
Order 1-24 items online   Get a quote for 25+ items
Save 61% on print and embroidery when you buy 25 units and unlock even bigger savings on larger orders.
If you would like to learn more about the print methods we offer or have something specific in mind, you can see some of the services we most frequently provide below.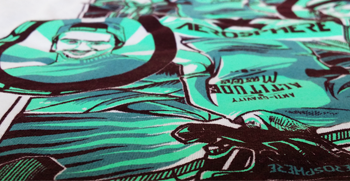 For orders of 25 - 25,000+ products, screen printing is likely to be the best way to print.