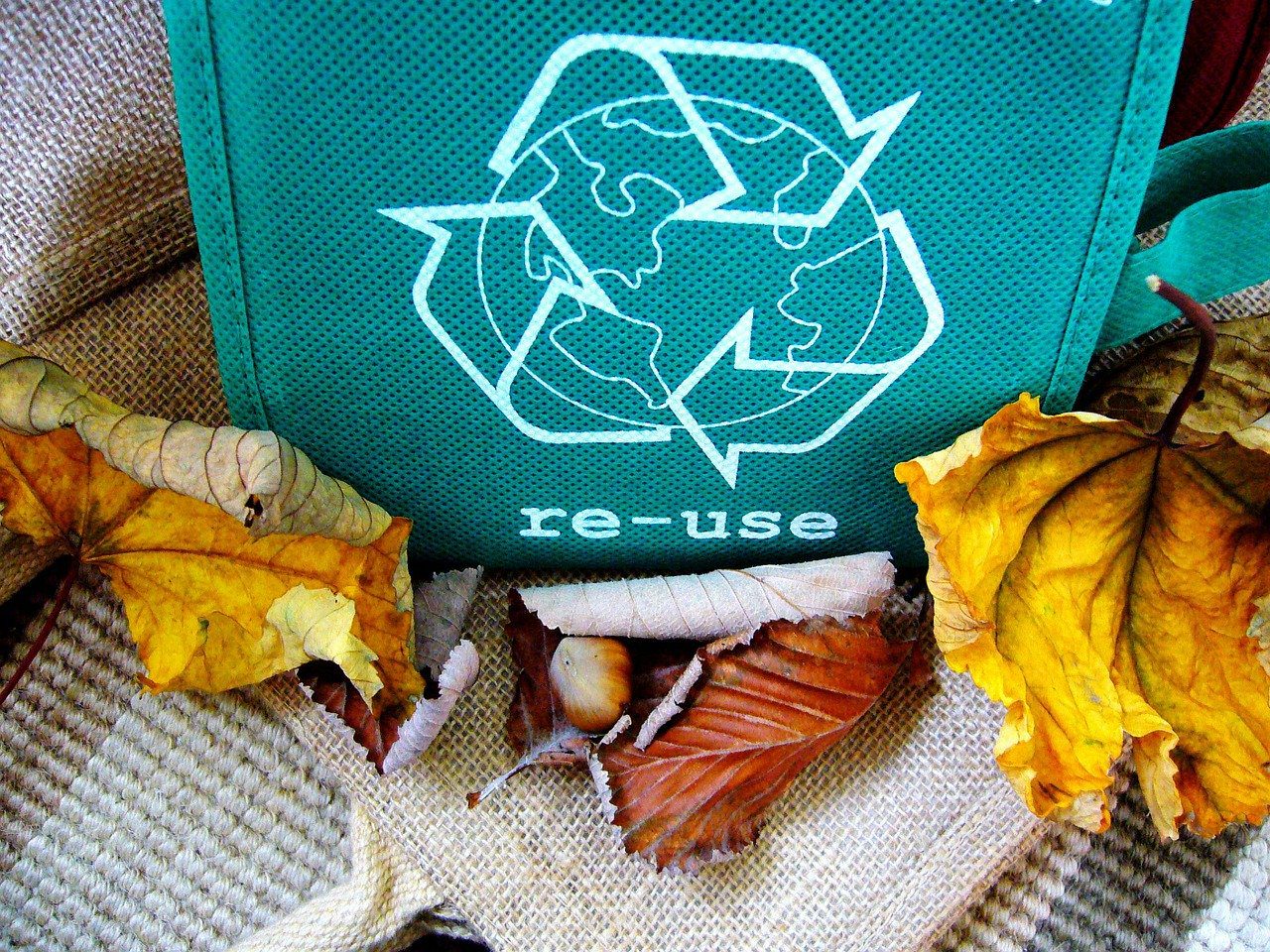 Even when you know that you want your business to prioritise sustainability, it's easy to fall into the complacency of helplessness. There are numerous companies up or down your supply chain whose actions are beyond your control. Plus, you're busy—you've got a business to run!
Putting the Earth first can be an entirely manageable goal. Little choices still help the Earth and its plant and animal inhabitants. There are plenty of techniques that won't break the bank nor do they require a surplus of time and energy.
Even if you feel small, your decision-making power over an office or retail location still gives you the opportunity to make a bigger impact than many individuals. The following represent just a few of the ways that businesses like yours have made an impact.
1. Reduce Your Waste
Many companies and legal bodies distribute a small monetary incentive to customers who provide their own bags. Other companies have simply stopped providing bags at all.
Even if you decide that free bags are a convenience that your customers need, there are still ways to reduce environmental impact. Look into compostable materials such as plastic made from corn. Placing branded or themed canvas tote bags by your checkout not only replaces plastic, but it also gets your customers started on taking an active role in sustainability. While most shops in the UK now must charge for a bag, some still don't have to. If that's the case, you can also institute an "ask first" policy for bags. Offer customers bags instead of automatically bagging everything, and you might see a significant reduction in waste.
If you're not a retailer, there are still ways to reduce your waste production. Do your services produce lengthy, detailed receipts? See if your system can offer a digital receipt by text or email as an alternative—many of your customers will appreciate the space you save in their pockets. Maybe meeting agendas don't need to be printed out and recycling bins can be placed conveniently near your work areas.
2. Donate a Portion of Your Proceeds
Many companies donate to charitable causes, and any amount can make an impact. You could choose to contribute a lump sum, based on your company's current financial abilities, or tie the donation into a product or service. The latter choice serves a dual purpose. Not only does your business support a non-profit that's bettering the planet, but you're also encouraging the many people who utilise your offerings to think about the selected cause.
For example. Bead The Change uses this model to combine sustainable products with charitable giving. Each of their recycled bracelets is associated with a different environmental topic of importance. For example, each reforestation bracelet is directly linked to five new trees planted in an area of need.
3. Share Your Story
It may feel like bragging, but sharing the story of your company's sustainability journey is patting your own back for a good cause! If your entire mission doesn't revolve around environmental causes, that's completely fine. You're setting an example that might inspire others, plus making sustainability seems approachable, positive, and normal.
A (sustainably produced) sign at your store could provide information about your commitment to good environmental practices. Your website and social media are also great places to share this information about your organisation's values. You can wrap it into your overall story, like Wild Earth does with their vegan dog food, or you could create an independent page that just focuses on this aspect.
4. Reduce Transportation Needs
While as children we were asked to turn off the lights to conserve energy, electricity only represents 16% of the average Brit's contribution to carbon emissions. More than half of an individuals' carbon footprint comes from transportation.
There are numerous ways that your company can help reduce this impact and fight climate change. Offer transportation benefits that subsidise and encourage commuting by public transit. If you're located in a place where this is impractical, facilitating conversations and plans for carpools is an alternative.
If you're part of a larger office building, shopping centre, or other shared space, see what you can accomplish alongside your neighbours and the property's management. Adding bike racks and safe cycling access could help employees and customers, too.
Staying Sustainable
Remember that sustainability is not an all-or-nothing undertaking. If you don't have the resources to implement every single technique in-depth, take a deep breath and make one small change. Tomorrow, you can take another.