Embroidered workwear and uniform
Embroidered workwear and uniform
Our work has seen us supply numerous industry leading clients including: 

Personalised Workwear & Logo Embroidery for Your Business or Brand
We specialise in the production of printed & embroidered workwear & uniforms; delivering to a wide spectrum of industries
We know your priorities; and with many market leading services all under one roof, competitive prices & fast lead times, we tick every box.
We use the latest technology to deliver the most durable garments and customisation. This is accompanied by unparalleled customer service and dedicated account management.
Whether you need hard wearing embroidered uniforms, or hi-vis workwear, we can help. We offer all of this with speedy lead times, thousands of product options and the best prices. Always offering great value without compromising on quality.
Great prices, un-compromised value.
Dedicated account manager & designer.
Quick lead times & responsive communications.
Eco + Ethical options available.
  Speed
Need prices fast? Fill out the form at the bottom of this page for a 100% no obligation quote. We keep your details safe & will never pass them on.
We aim to respond to all quote requests in under 1 hour. 
 Need support?
Visit our Help Centre or Get In Touch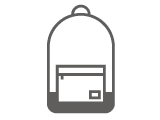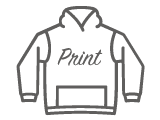 Screen + Digital Printing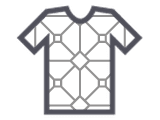 All-Over Sublimation Printing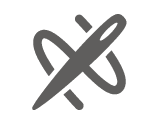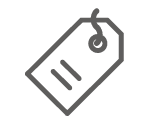 How much does custom embroidery cost?
Embroidery can cost as little as £1.88 + VAT per product if you're ordering 100 or more products. However, a single unit with a large embroidery may cost considerably more than this. In short, the more you order the better your price. Even a small order of 5-10 makes a big difference in getting the best possible price. With embroidery, the quantity and decoration size are the two biggest factors in determining the price. 
So you're thinking of purchasing custom polo shirts for your business? We'd suggest keeping your logo embroidery small and simple to get the best price. 
How much does it cost to embroider a logo vs text, for my personalised workwear?
Embroidering logos and text both cost similar amounts. Instead, the biggest factor in embroidery price is the size. A small logo will be cheaper than a single word embroidered across the back of a polo shirt.  No matter whether you want to add your company's logo to your uniform or add job titles or names to your workwear, our online product designer allows you to do both with ease. Just upload your logo or simply type out the text you want embroidering.
How much do Embroidered Polo Shirts cost?
With prices from as low as £6.97 + VAT per product, embroidered polo shirts are a great option for corporate workwear and branded uniforms. We've got lots of options, including premium polo shirts, durable heavyweight polo shirts, organic polo shirts and even recycled workwear options if you're looking to make your work uniforms more sustainable.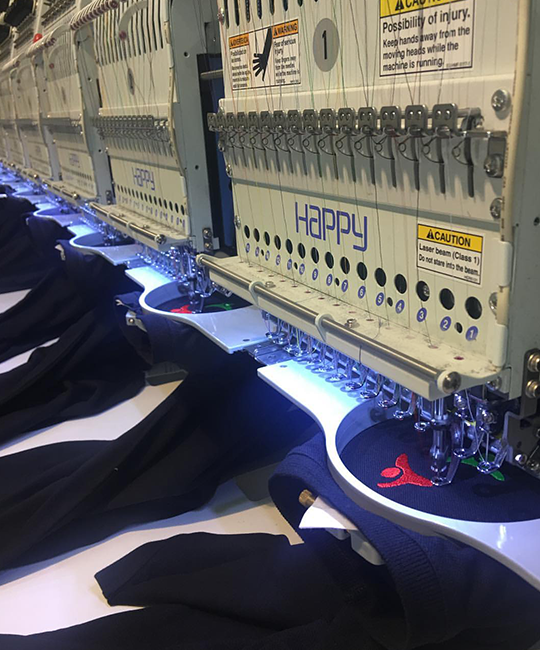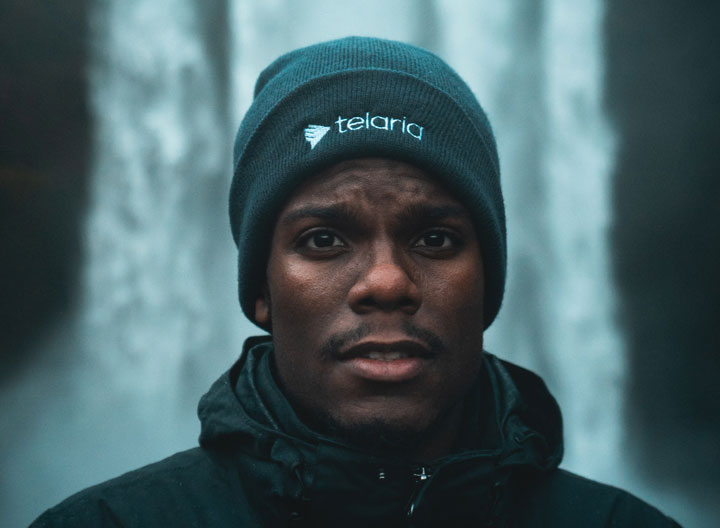 Is screen printing better than embroidered workwear?
Both print and embroidery can look great on personalised workwear, and in most instances, it's entirely down to your personal preference. However, there are a few situations where one is better than the other.
When embroidery is better than printing
Embroidered caps, hats & beanies
Ever seen a woollen beanie with a print? No, that's because print doesn't really work on materials like this. For most hats, caps and beanies, embroidery will give you the best results.
Embroidered fleece jackets
Whether you're looking for standard fleece jackets or something more eco-friendly like our recycled fleece jackets, embroidery is the best option. Print doesn't stick to fleece materials, making embroidering your logo the best option.
When printing is better than embroidery
Waterproof jackets
When you add personalised embroidery to your products a needle is required to push threads in and out of the product to create your logo or design. As you can imagine, puncturing lots of holes into a waterproof fabric isn't a great way to keep it waterproof. In instances like this printed workwear is often a better solution.
Personalised hi-vis
If you're on a building site or involved in construction, custom printed hi-vis vests are essential. We typically recommend choosing print as print is better suited to the material and because your logo or text will stand out more.
Lightweight T-shirts
T-shirt embroidery can make for a really professional finish, but if your design is quite big, printing might be a better option. Large embroidered logos can be pretty heavy and this may feel a little uncomfortable on a lightweight T-shirt.
Small orders
While we strive to keep prices as low as possible and have no minimum order. However, due to the nature of the process and the time involved in setting up a machine, embroidery is most economical on larger orders. That said, you don't need to be buying thousands for embroidery to work for you. Just increasing the order from 1 to 5 units can make a big difference in getting significant discounts.
Intricate designs
Got lots of gradients in your design or lots of very small and intricate details? These may get lost with embroidery. Thread is solid and thicker than ink pigments, so sometimes print is better for those complex designs unattainable with embroidery.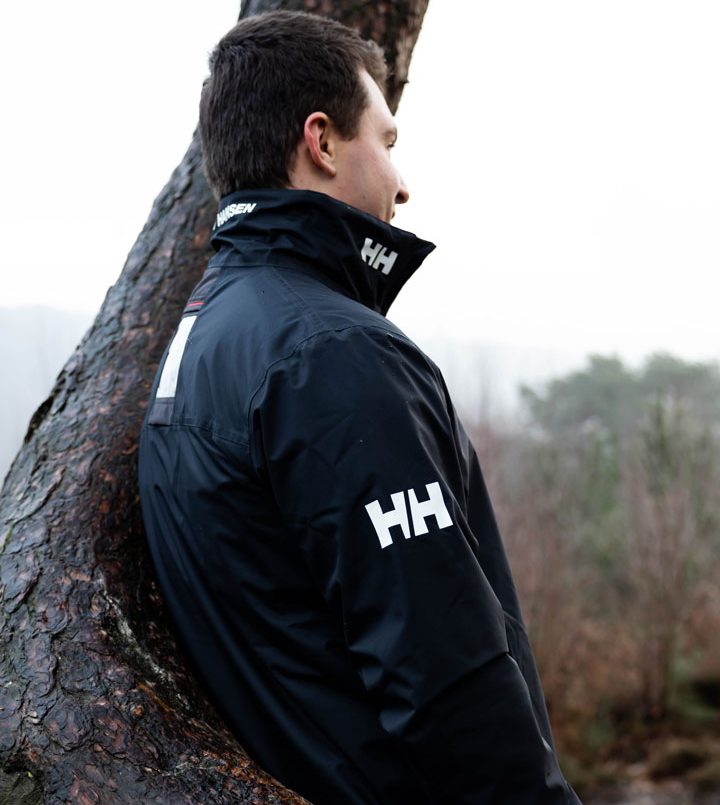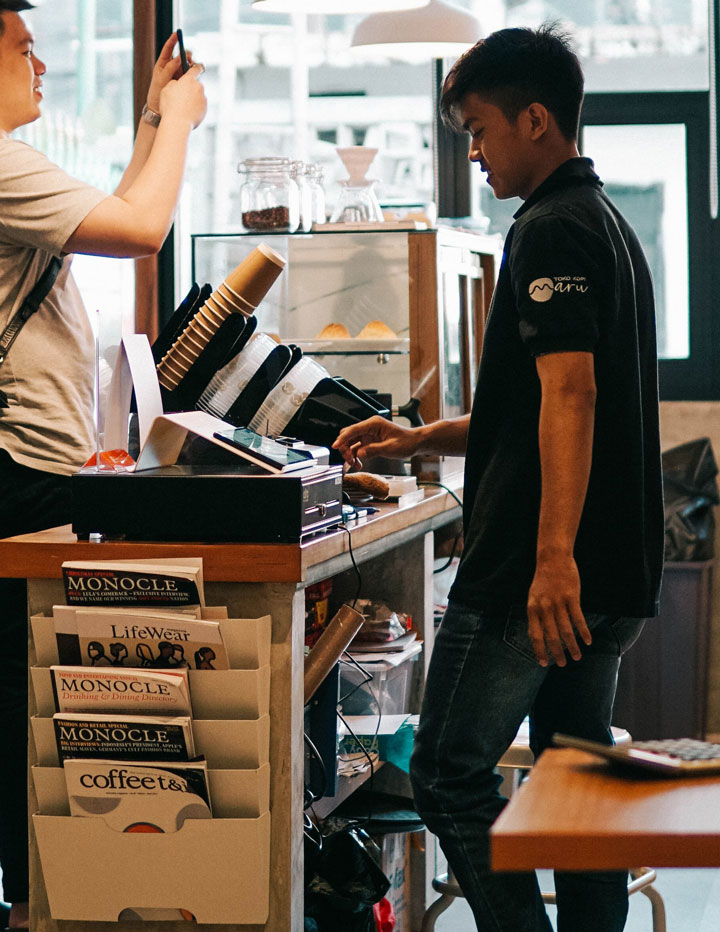 Which is cheaper screen printing or embroidery?
Printing is typically more economical than embroidery on smaller orders. However, on larger orders with designs that are multicoloured, embroidery can be the most economical option for you. If your design is just a single colour, printing will likely always be the cheapest option for your workwear clothing.
How do you embroider a polo shirt?
Polo embroidery is both an art and a science. The first step is digitizing your artwork, this process is a very specialist artform and is not automated. During this process, your artwork is converted into a file type that embroidery machines can use to understand the needle's path. This file can then be loaded onto the embroidery machines. 
Your polo is then loaded onto a machine and held in place by an embroidery hoop. Backing material is added to stabilise the embroidery, this is essential on thinner items like polo shirts to ensure a durable high-quality embroidery. The machine then starts embroidering your polo shirts.
While all of this may sound complex, we keep things simple, we don't require you to have an understanding of stitch counts or know the ins and outs of embroidery; all you need to do is either upload your artwork when placing an order via our Online Shop or send it to us when requesting a quote. We'll handle the rest. 
Can you print on polo shirts for my personalised workwear?
Absolutely, printing onto polo shirts common and the most economical option on small orders. For the best results, we recommend choosing a polo shirt with a high cotton composition.
Custom Polo Shirt Embroidery No Minimum
No matter whether you're looking for printing or embroidery, we have no minimum order requirements. This means you can order just one product or one million. This makes it easy for you to test that we're the right supplier for your bulk order before committing. 
It also means that custom polo shirts are accessible to businesses of all sizes, no matter whether you're a one-man band with a coffee stand, or an enterprise organisation with thousands of employees.
How detailed can embroidery get?
The level of intricacy that can be achieved with embroidery is down to two primary factors: the quality of the digitisation, and the quality of the machinery used. 
At A.M. Custom Clothing, we use some of the most advanced embroidery machinery in Europe. Combined with years of expertise in digitizing, this ensures we deliver the best results for your embroidered workwear. 
What size should a logo be for a shirt?
If you're looking for a left breast logo embroidery, then we recommend having your artwork 70-110mm wide, depending on how complex it is. On more intricate designs or ones with small text, a larger embroidery size will help us to capture more of those finer details. 
How big should a logo be on a custom polo shirt?
Polo shirts are typically relatively lightweight when compared to heavier items like hoodies or fleeces. With this in mind, you may want to keep your embroidered logo within a maximum of 150mm wide to ensure it stays lightweight and comfortable to wear.
Do logos go on the left or right of a polo shirt?
You might have noticed that most brands have their logo embroidered on the left breast (as worn). 
There is a long-winded history behind why this is, however, the important takeaway is that people typically remember a brand better if the logo is placed on the left. This is according to a study by the Nielsen Norman Group. For this reason, at least 89% of brands in the world choose to put the logo on the left.
How big can you embroider my design?
Our maximum embroidery size is 250mm wide, if you require coverage larger than this, printing will achieve better results.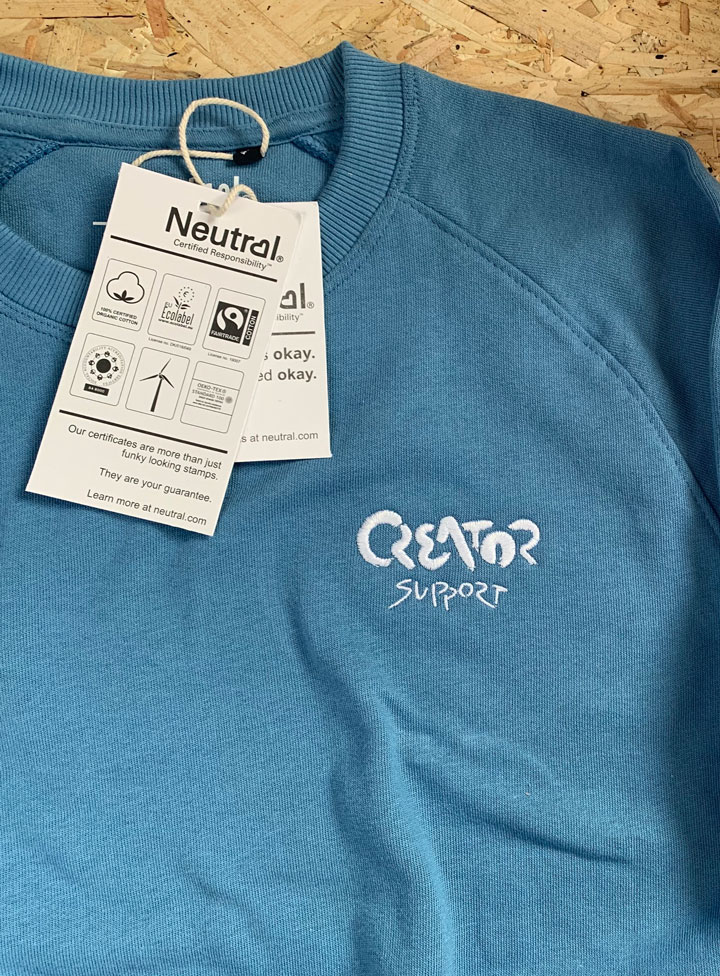 Please fill out the form below to get started.
We've made buying custom products easy with this handy form, just enter your requirements, and we'll have a tailored quote with you within minutes. We know it looks long, but this form will take less than 2 minutes and will enable us to get an accurate quote to you quicker.
Frequently asked questions about personalised workwear