Embroidered workwear and uniform
Our work has seen us supply numerous industry leading clients including: 

Personalised Workwear & Logo Embroidery for Your Business or Brand
We specialise in the production of printed & embroidered workwear & uniforms; delivering to a wide spectrum of industries
We know your priorities; and with many market leading services all under one roof, competitive prices & fast lead times, we tick every box.
We use the latest technology to deliver the most durable garments and customisation. This is accompanied by unparalleled customer service and dedicated account management.
Whether you need hard wearing embroidered uniforms, or hi-vis workwear, we can help. We offer all of this with speedy lead times, thousands of product options and the best prices. Always offering great value without compromising on quality.
Great prices, un-compromised value.
Dedicated account manager & designer.
Quick lead times & responsive communications.
Eco + Ethical options available.
  Speed
Need prices fast? Fill out the form at the bottom of this page for a 100% no obligation quote. We keep your details safe & will never pass them on.
We aim to respond to all quote requests in under 1 hour. 
 Need support?
Visit our Help Centre or Get In Touch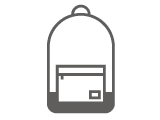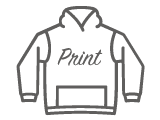 Screen + Digital Printing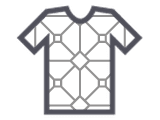 All-Over Sublimation Printing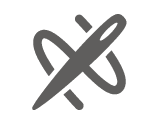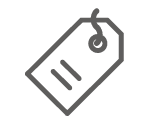 How much does custom embroidery cost?
Embroidery can cost as little as £1.88 + VAT per product if you're ordering 100 or more products. However, a single unit with a large embroidery may cost considerably more than this. In short, the more you order the better your price. Even a small order of 5-10 makes a big difference in getting the best possible price. With embroidery, the quantity and decoration size are the two biggest factors in determining the price. 
So you're thinking of purchasing custom polo shirts for your business? We'd suggest keeping your logo embroidery small and simple to get the best price. 
How much does it cost to embroider a logo vs text, for my personalised workwear?
Embroidering logos and text both cost similar amounts. Instead, the biggest factor in embroidery price is the size. A small logo will be cheaper than a single word embroidered across the back of a polo shirt.  No matter whether you want to add your company's logo to your uniform or add job titles or names to your workwear, our online product designer allows you to do both with ease. Just upload your logo or simply type out the text you want embroidering.
How much do Embroidered Polo Shirts cost?
With prices from as low as £6.97 + VAT per product, embroidered polo shirts are a great option for corporate workwear and branded uniforms. We've got lots of options, including premium polo shirts, durable heavyweight polo shirts, organic polo shirts and even recycled workwear options if you're looking to make your work uniforms more sustainable.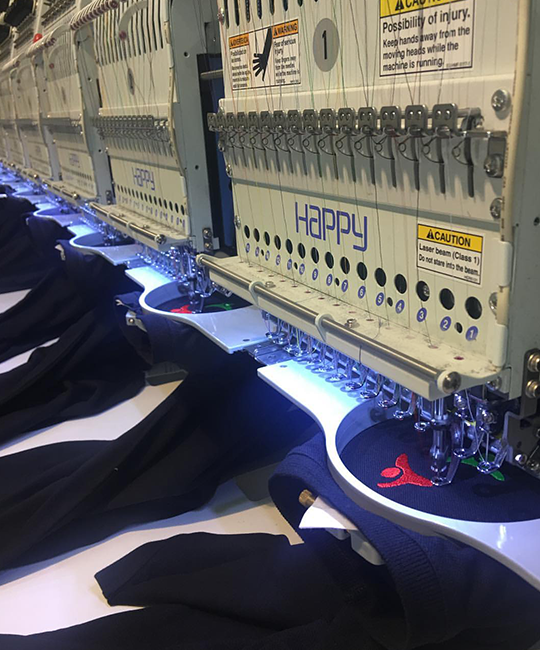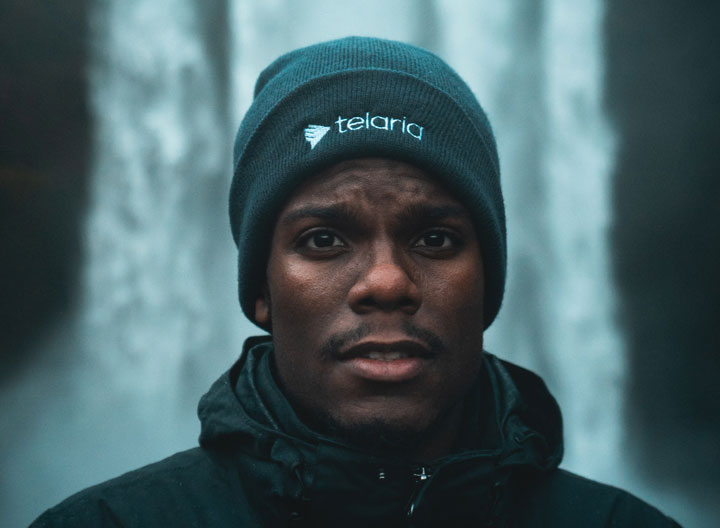 Is screen printing better than embroidered workwear?
Both print and embroidery can look great on personalised workwear, and in most instances, it's entirely down to your personal preference. However, there are a few situations where one is better than the other.
When embroidery is better than printing
Embroidered caps, hats & beanies
Ever seen a woollen beanie with a print? No, that's because print doesn't really work on materials like this. For most hats, caps and beanies, embroidery will give you the best results.
Embroidered fleece jackets
Whether you're looking for standard fleece jackets or something more eco-friendly like our recycled fleece jackets, embroidery is the best option. Print doesn't stick to fleece materials, making embroidering your logo the best option.
When printing is better than embroidery
Waterproof jackets
When you add personalised embroidery to your products a needle is required to push threads in and out of the product to create your logo or design. As you can imagine, puncturing lots of holes into a waterproof fabric isn't a great way to keep it waterproof. In instances like this printed workwear is often a better solution.
Personalised hi-vis
If you're on a building site or involved in construction, custom printed hi-vis vests are essential. We typically recommend choosing print as print is better suited to the material and because your logo or text will stand out more.
Lightweight T-shirts
T-shirt embroidery can make for a really professional finish, but if your design is quite big, printing might be a better option. Large embroidered logos can be pretty heavy and this may feel a little uncomfortable on a lightweight T-shirt.
Small orders
While we strive to keep prices as low as possible and have no minimum order. However, due to the nature of the process and the time involved in setting up a machine, embroidery is most economical on larger orders. That said, you don't need to be buying thousands for embroidery to work for you. Just increasing the order from 1 to 5 units can make a big difference in getting significant discounts.
Intricate designs
Got lots of gradients in your design or lots of very small and intricate details? These may get lost with embroidery. Thread is solid and thicker than ink pigments, so sometimes print is better for those complex designs unattainable with embroidery.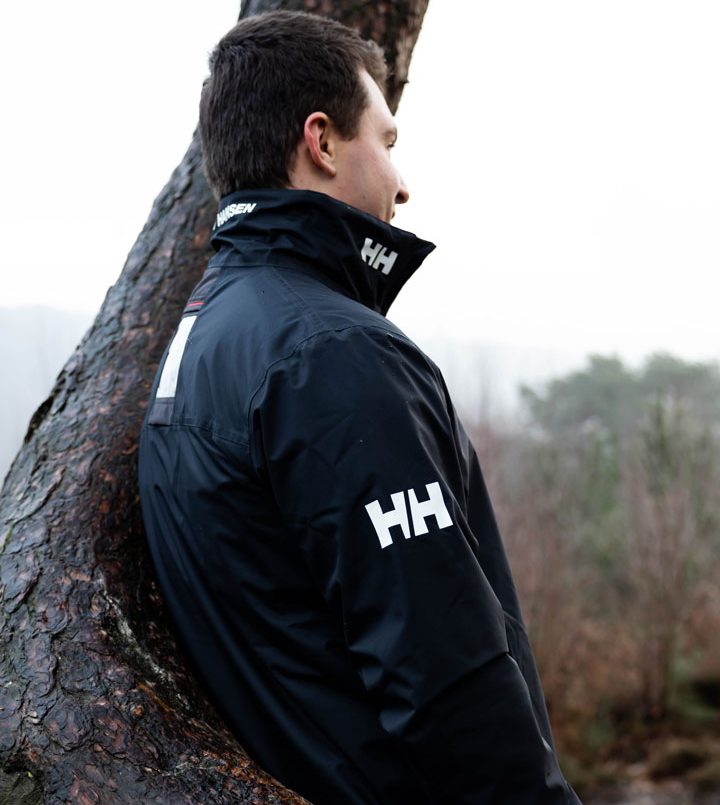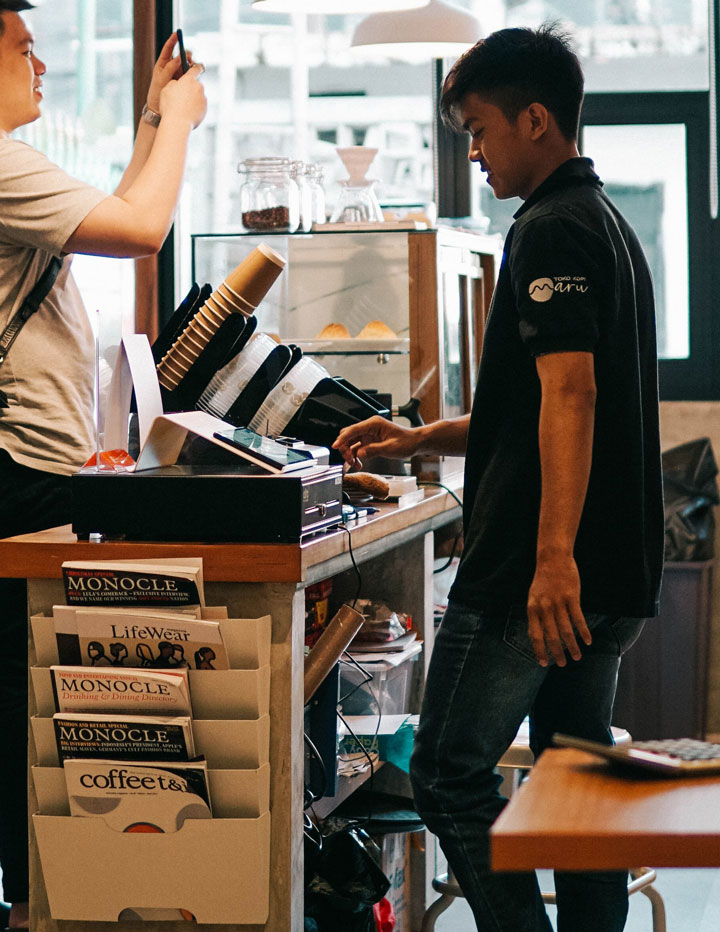 Which is cheaper screen printing or embroidery?
Printing is typically more economical than embroidery on smaller orders. However, on larger orders with designs that are multicoloured, embroidery can be the most economical option for you. If your design is just a single colour, printing will likely always be the cheapest option for your workwear clothing.
How do you embroider a polo shirt?
Polo embroidery is both an art and a science. The first step is digitizing your artwork, this process is a very specialist artform and is not automated. During this process, your artwork is converted into a file type that embroidery machines can use to understand the needle's path. This file can then be loaded onto the embroidery machines. 
Your polo is then loaded onto a machine and held in place by an embroidery hoop. Backing material is added to stabilise the embroidery, this is essential on thinner items like polo shirts to ensure a durable high-quality embroidery. The machine then starts embroidering your polo shirts.
While all of this may sound complex, we keep things simple, we don't require you to have an understanding of stitch counts or know the ins and outs of embroidery; all you need to do is either upload your artwork when placing an order via our Online Shop or send it to us when requesting a quote. We'll handle the rest. 
Can you print on polo shirts for my personalised workwear?
Absolutely, printing onto polo shirts common and the most economical option on small orders. For the best results, we recommend choosing a polo shirt with a high cotton composition.
Custom Polo Shirt Embroidery No Minimum
No matter whether you're looking for printing or embroidery, we have no minimum order requirements. This means you can order just one product or one million. This makes it easy for you to test that we're the right supplier for your bulk order before committing. 
It also means that custom polo shirts are accessible to businesses of all sizes, no matter whether you're a one-man band with a coffee stand, or an enterprise organisation with thousands of employees.
How detailed can embroidery get?
The level of intricacy that can be achieved with embroidery is down to two primary factors: the quality of the digitisation, and the quality of the machinery used. 
At A.M. Custom Clothing, we use some of the most advanced embroidery machinery in Europe. Combined with years of expertise in digitizing, this ensures we deliver the best results for your embroidered workwear. 
What size should a logo be for a shirt?
If you're looking for a left breast logo embroidery, then we recommend having your artwork 70-110mm wide, depending on how complex it is. On more intricate designs or ones with small text, a larger embroidery size will help us to capture more of those finer details. 
How big should a logo be on a custom polo shirt?
Polo shirts are typically relatively lightweight when compared to heavier items like hoodies or fleeces. With this in mind, you may want to keep your embroidered logo within a maximum of 150mm wide to ensure it stays lightweight and comfortable to wear.
Do logos go on the left or right of a polo shirt?
You might have noticed that most brands have their logo embroidered on the left breast (as worn). 
There is a long-winded history behind why this is, however, the important takeaway is that people typically remember a brand better if the logo is placed on the left. This is according to a study by the Nielsen Norman Group. For this reason, at least 89% of brands in the world choose to put the logo on the left.
How big can you embroider my design?
Our maximum embroidery size is 250mm wide, if you require coverage larger than this, printing will achieve better results.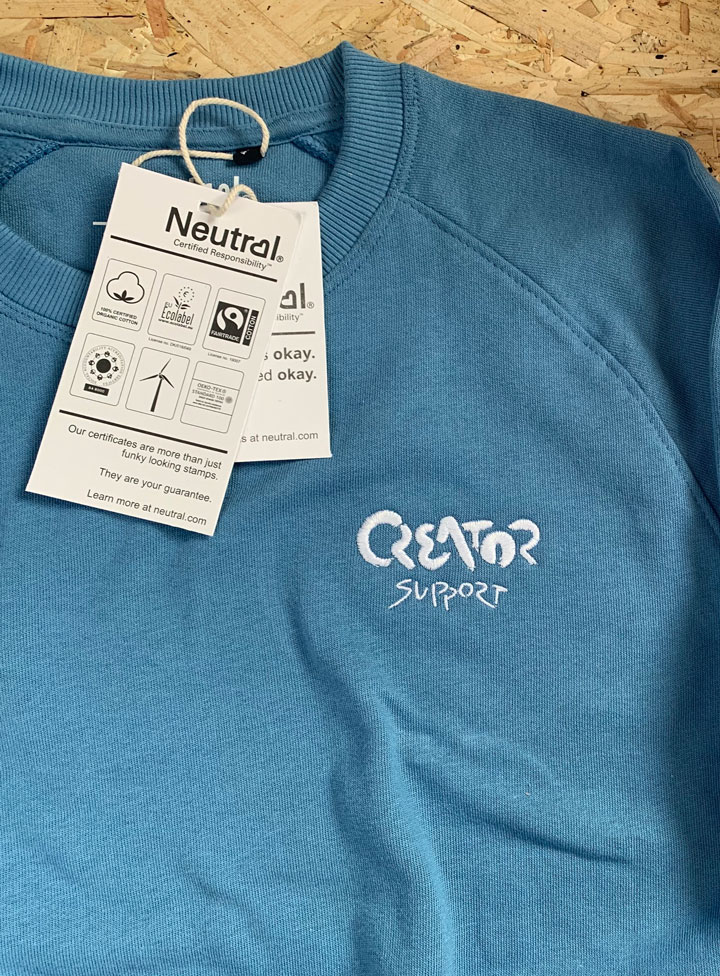 Please fill out the form below to get started.
We've made buying custom products easy with this handy form, just enter your requirements, and we'll have a tailored quote with you within minutes. We know it looks long, but this form will take less than 2 minutes and will enable us to get an accurate quote to you quicker.
Frequently asked questions about personalised workwear
You're in luck, unlike many UK embroidery companies, we keep things simple. When you use our online shop, you can buy your embroidered workwear online in a matter of minutes. Our nifty product designer makes it really simple to add your logo and place it where you want.
If you're looking for 25 or more items, all you need to do is request a quote and we'll get back to you with a price.
Logo embroidery is our speciality, so whether you need embroidered workwear in Glasgow, London, Leeds, Manchester, or anywhere in the UK or the world, we can help. 
We can embroider your logo onto a wide array of products, such as polo shirts, fleece jackets, hats and corporate workwear to name a few.
If you're looking to have sweatshirts embroidered, we have you covered?  You can order through our online shop in just minutes thanks to our nifty product designer that makes the process really simple. 
Alternatively, if you need 25 or more items, all you need to do is request a quote and we'll get back to you with a price.
If you're looking for inspiration, get your team kitted out with our most popular sweatshirt for embroidery.
We typically advise adding your embroidery to the left breast (as worn) of a shirt. This is traditionally where logos are placed and has been chosen because research has shown that it is the most memorable position.
Unlike printing, where cotton is the material that achieves the best results, embroidery works on a diverse array of fabrics. It is best suited to heavier items, like hoodies, jackets and sweatshirts, though it can be used for most fabric weights. 
Small designs look great on the left breast of polo shirts, T-shirts, jackets, and more. We've even embroidered onto tote bags, which makes for a unique change from the classic printed tote.
The process of converting files into an embroidery ready format is called digitisation, but don't worry, we handle that side of things. So long as your artwork is in a digital format of some sort (ie. not a drawing on paper), we can likely use it for embroidery. 
If you'd like advice on the best format to have your artwork in for embroidery, check out our artwork guide.
Some designs that are more complex require more stitches (this is referred to as having a higher stitch count). This greater number of stitches means they can be on the machines for hours at a time. 
As you can imagine, if you order 1000+ hoodies with a really complex embroidery design, they can take up a number of machines for several days. 
For the fastest turnaround times, we advise keeping things as simple as possible. We have the capacity to print & embroider over 7,000 garments a day, so rest assured if you're after bulk embroidered workwear, we're the perfect partner.
You don't need to be a print or embroidery expert to work with us. Either order online and upload your design to our product designer or request a quote for your embroidered workwear and we'll do the rest.
Embroidery branding, in short, is where you add your logo to products such as workwear or uniform through the application of embroidery. Branded workwear is a great way to give your team a cohesive branded professional look.
Sublimation printing is only really needed when you want your design to be printed all over a garment.  Unless you need this all-over coverage, embroidery should deliver great results for your business' embroidered uniform.
On small orders of items like waterproof coats, vinyl is a great option; as it allows you to add your branding to the products without damaging the waterproof outer layer. Whereas, embroidery would be better than vinyl on a fleece jacket, where vinyl would offer a great finish. 
With this in mind, it's important to understand that each process has its own benefits that are better in different circumstances. In short, there is no 'best' option.
Heat presses are used for some types of clothing printing, as opposed to embroidery. Fortunately, alongside being one of the leading UK embroidery companies, we also offer printed workwear, ensuring no matter what your needs, we can help.
In theory it sounds like a really cool creative idea but in practice, embroidery over the top of a print never works well. The embroidery needle and hoop (which is used to hold the garment in the machine) will damage the integrity of the print.
The word 'quality' is somewhat subjective. Some may feel that a soft organic polo shirt is the best quality, others may think a heavyweight thick custom polo shirt is good quality, while someone else may prefer one that's lightweight but durable. Ultimately, quality is more a test of whether the product fits your needs and desires.
With many different interpretations of the word 'quality' it's usually easier to look at your priorities: is it garment weight, is it organic and sustainability credentials or is it something else?
For most people, these options will usually tick most boxes.
All of our products are manufactured to the same standards you'd expect from high street retailers, so you don't have to worry about cheap embroidered polo shirts that feel scratchy. 
Combined with our market-leading print and embroidery machinery, this means you can trust that your custom polo shirts will come out looking great when you buy from us.
Embroidery is very cost-effective on large orders, but on small and single-unit orders, it can be quite expensive. This is because the setup and pre-processing time on a large order is almost exactly the same as that of a single unit, in turn, our pricing reflects this. 
By having no minimum order we're able to ensure that no matter how big or small your company is, can have the best-embroidered workwear for you and your team.
We have no minimum order for embroidered workwear, whether you want embroidery onto bags, jackets made from recycled materials, or even custom polo shirts, we can help. 
This also provides a perfect way for you to be able to test our products and embroidery quality before committing to a bulk workwear order - we're that confident you'll love our quality!
This is really down to the design and its complexity. However, we advise keeping your design around 70-110mm wide for left breast embroideries and no larger than 250mm wide on larger designs.
If you're looking to make your business more sustainable, organic embroidered polo shirts and workwear are a fantastic way to reflect your values and limit the impact that your uniforms have on the environment. 
It's also a great way to influence your company culture into a more sustainable mindset; as staff will be literally wearing your company values, providing a continual reminder to them and those around them of what you stand for. 
What's more, organic cotton is typically softer and more durable than conventional alternatives, so will last longer and feel nicer on your team. 
Our organic cotton polo shirts are also our cheapest polo shirt, making swapping over to organic cotton a no-brainer.
We also stock recycled workwear options, alongside a wide array of other eco-friendly workwear, ensuring that your organisation can lead the way with sustainability
Embroidery backing is used to stabilise your embroidery so it doesn't pucker and is more durable. 
There are 2 types of backing, cut out, and tear away. Tear away backing is more suited to heavier items like hoodies where the garment itself is thick enough to prevent the embroidery from puckering. 
On lighter items like T-shirts and polo's cut out backing is used. Most of this backing material will stay within the garment and only the excess will be cut away from the edges. This ensures the embroidery stays in place and lasts longer.
Backing material is industry standard and is required for durable high-quality embroideries.
We have a number of production sites across the UK, ensuring we're as local as possible to our customers. So whether you need embroidered workwear in Glasgow, London, Leeds, Birmingham, Liverpool, Manchester or anywhere in the UK for that matter, we can help.
We also ship internationally, allowing us to provide workwear to larger companies with international offices and staff. Or to those who are based overseas.