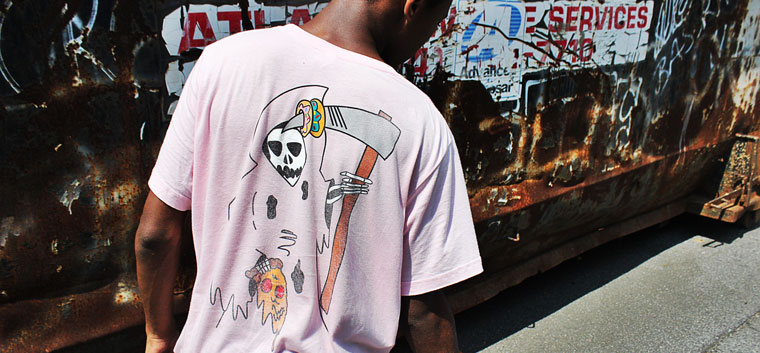 Need personalised oversized T-shirts for your brand? Head this way to start an oversized T-shirts, hoodies and clothing order. Or read on, to learn more and discover the best options for your business, brand or band.
The Best Options for Oversized T-shirt Printing
If you are looking for a personalized oversized T-shirt or a custom oversized hoodie for your brand and aren't sure where to start, we have several options available in a range of materials, styles and colours to suit your needs. You have the option of printing or embroidering onto all of these products and many have tear-out tags or brand-free labels, perfect for building your own brand. Personalised oversized hoodies are also a great option if you are looking for school leaver's hoodies or sports team uniforms.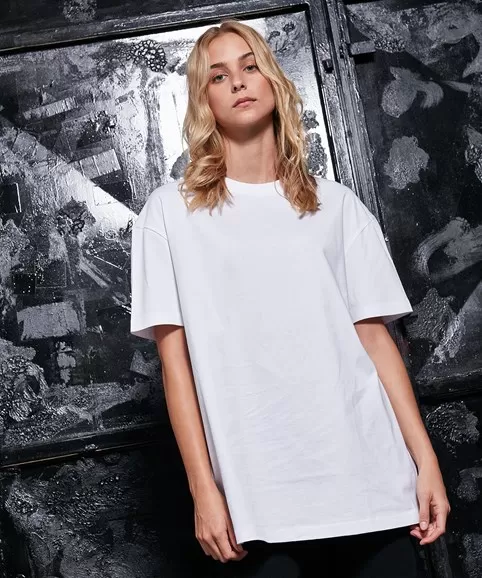 Oversized Boyfriend T-shirt
Features:
100% Cotton
220gsm
XS-5XL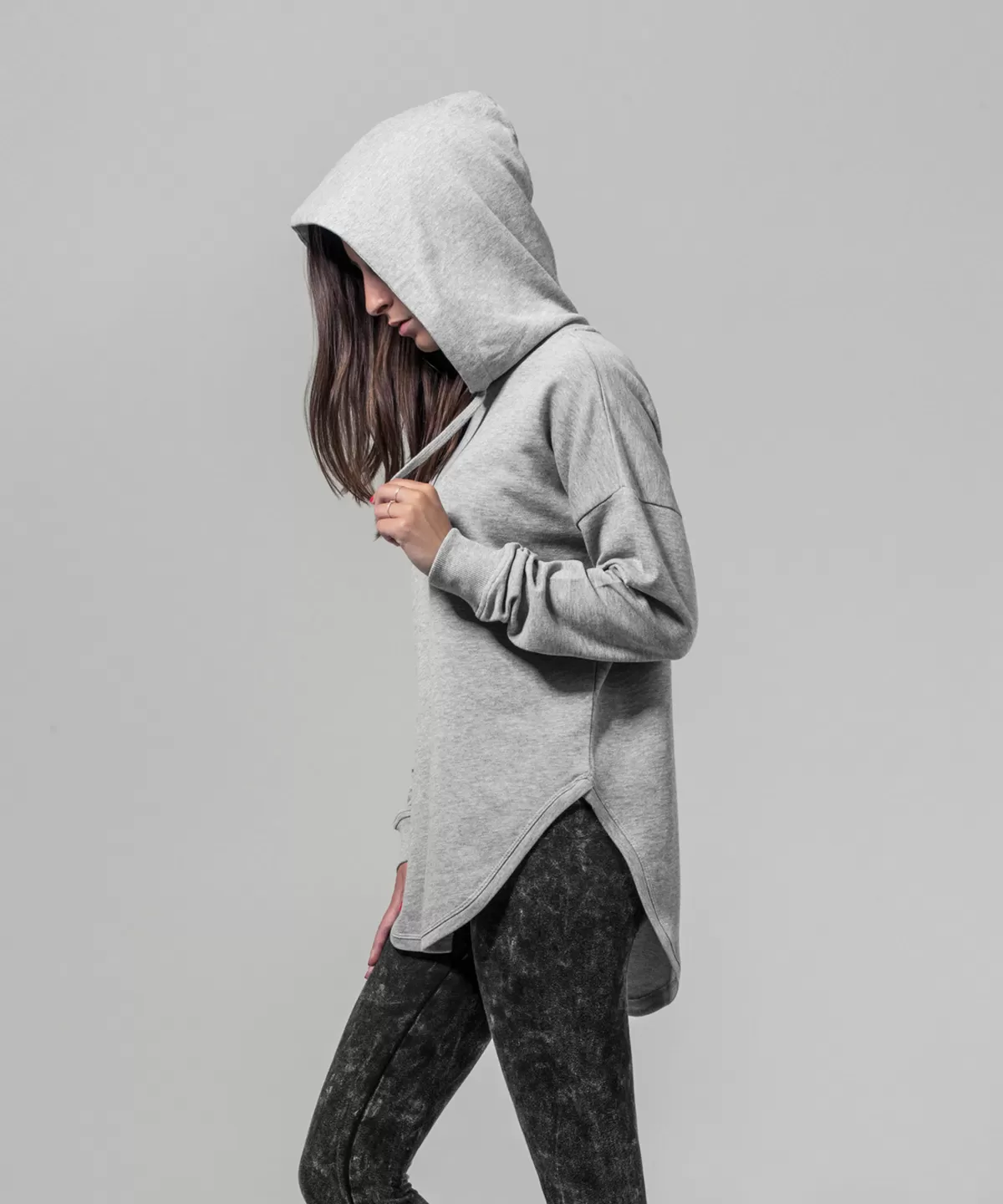 Women's Oversized Hoodie
Features:
100% Cotton
No branding
240gsm
XS-XL
Oversized Heavy T-shirt
Features:
100% Cotton single jersey
No branding
240gsm
S-5XL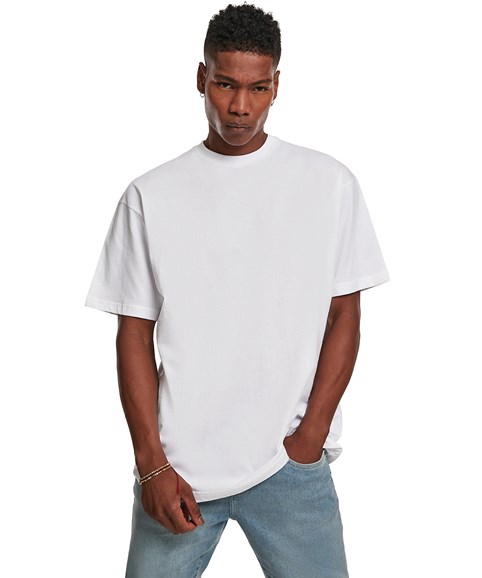 Premium Oversized Jersey T-shirt
Features:
100% Cotton single jersey
No branding
190gsm
S-2XL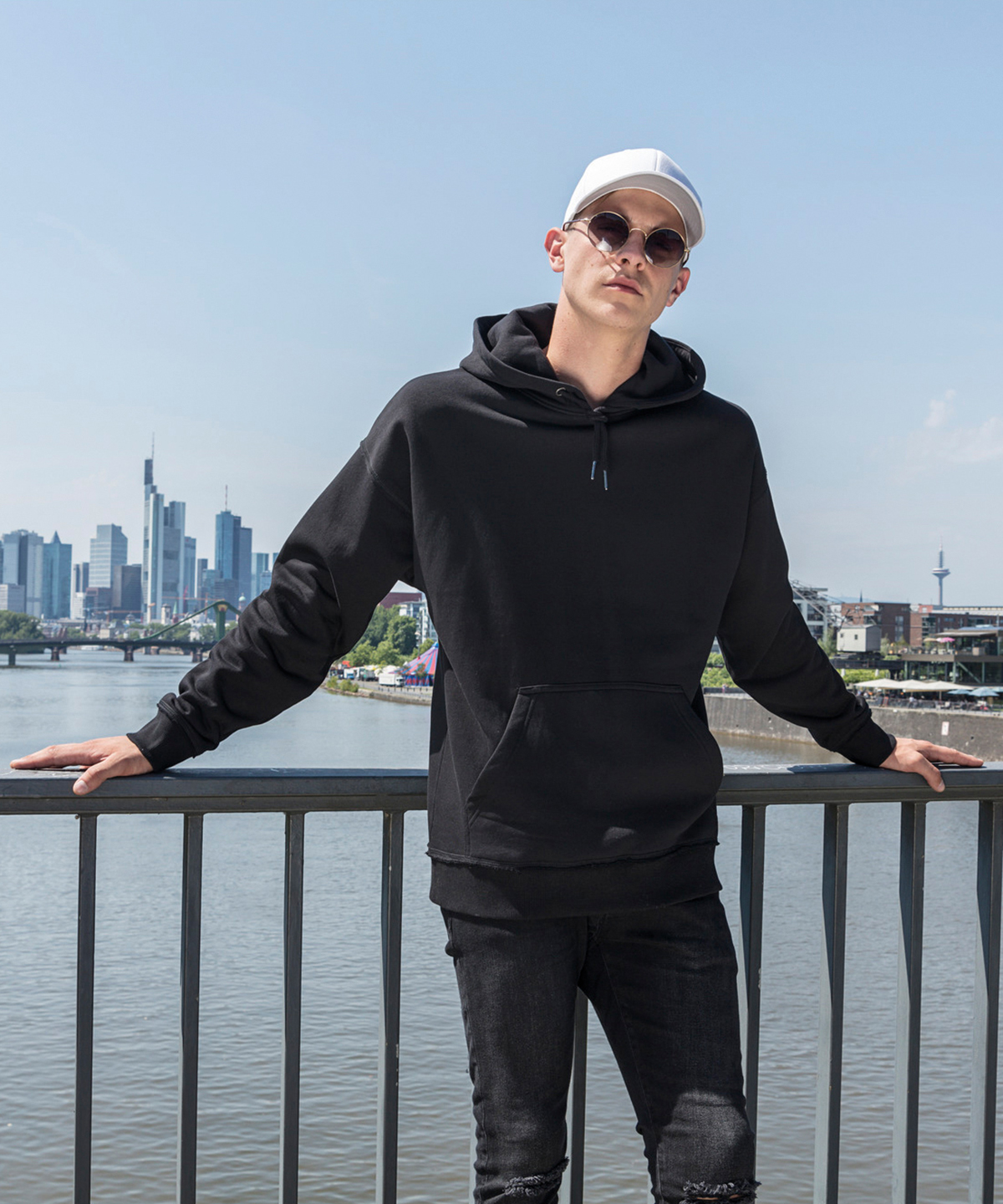 Oversized Hoodie
Features:
Poly-cotton mix
No branding
250gsm
S-2XL
Oversized Hoodie
Features:
Poly-cotton mix
Tear-out label
250gsm
XXS-2XL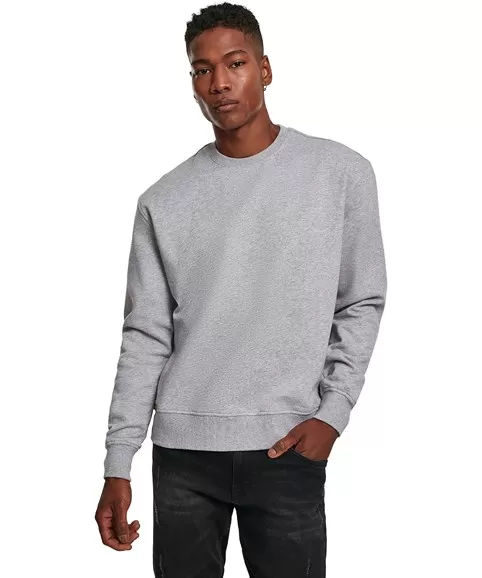 Premium Oversized Sweater
Features:
Poly-cotton mix
No branding
280gsm
S-2XL
What Material is Best For Your Oversized T-Shirts & Hoodies?
In fabric, the weight of the material is measured in gsm, grams per square metre. The higher the gsm, the thicker the fabric and therefore the warmer the garment. A heavier fabric weight can also give the illusion of quality, durability and fetches a higher price, however, the fabric is less breathable and a lighter weight garment can be just as durable given the proper care.
| | |
| --- | --- |
| WEIGHT | PRODUCT |
| < 150gsm | Summer T-shirts |
| 150-200gsm | Winter T-shirts |
| 200-240gsm | Summer Hoodie |
| > 250gsm | WInter Hoodie |
Why choose oversized T-Shirts and hoodies?
Oversized clothing and personalised oversized T-shirts are prevalent in current fashion trends, making their way from the underground streetwear scene to the runways of high fashion and recently seeping into the uniforms of trendy coffee shops. In response to the trend, T-shirt printing companies have started to offer 'design your own oversized T-shirt' services to cater for fashion forward businesses. Although this futuristic trend may seem to have emerged only in the last couple of years, the history of oversized clothing stretches back to the 1920's. 
After World War 1, an era of uniforms and rigidity, the fashion world revolutionised and shapeless, oversized garments became the biggest trend. The aim was to create a 'boyish figure' for women with linear silhouettes and dropped waistlines.
The 1960's and 80's featured another revolution, this time oversized fashion became a staple of the workplace, providing femininity and formality. Think Twiggy in the iconic shapeless mod dress and Jackie Kennedy's oversized, beehive hairstyle. Ralph Lauren, Calvin Klein and Giorgio Armani designed clothes with boxy, oversized shoulders and the infamous 'power suit', catering for women who did not want to be judged by their feminine figures.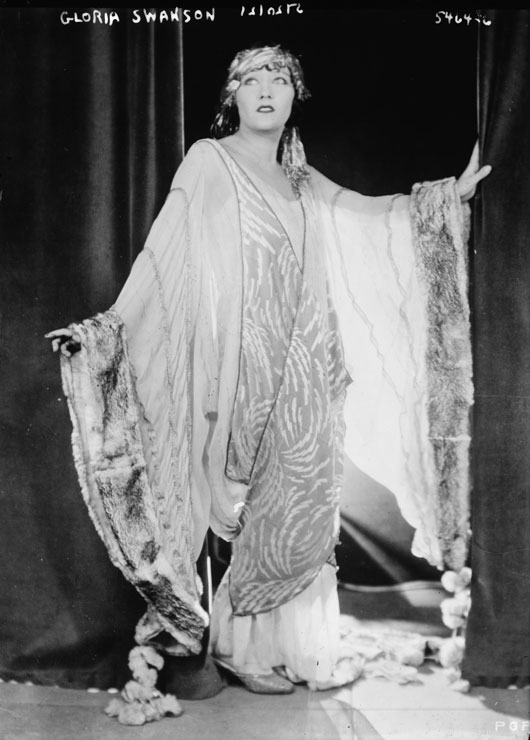 At the turn of the century, oversized fashion was focused mainly on accessories whilst clothes were kept form-fitting. Large sunglasses and handbags were a staple of every fashion 'it' girl's wardrobe. Recently however, oversized jackets, oversized custom T-shirts and hoodies have re-emerged in many areas of fashion, from the runways of Balenciaga, Vetements and Kanye West to almost every fast-fashion website.
There are several non-aesthetic benefits of wearing oversized clothing. They allow more freedom of movement and increased air circulation, making them a perfect choice for staff uniforms in fast-paced environments, allowing workers to stay cool and comfortable whilst working long hours. The rise of forward thinking Millennials has created an increase in businesses that cater more to their employees' comfort whilst creating an Instagram-able atmosphere, gone are the days of every waiter wearing restrictive shirts and waistcoats, now it's all about oversized comfort and on-trend 'vibes'.