High-Quality Reusable Face Masks


Not a medical device or personal protective equipment (PPE).

Display your brand while keeping your team & customers safe, with comfortable custom printed face masks. Available blank or with custom printing. Prices from £0.79 + VAT per mask.

Not a medical device or personal protective equipment (PPE).
We've worked with the worlds best when it comes to workwear, from global charities to restaurants and everything in-between: 

Ethically Produced
All of our standard Face Masks come with ethical certification, ensuring fair trade.
Global Shipping
Our reusable face masks can be shipped globally via DHL.
Wide Range
We offer a wide range of colours and print options, allowing you to represent your brand while keeping safe.
Low Minimums
Minimum order quantities as low as 25+ units per design.
Want to order custom branded face masks for your team or company?
With shops and services now starting to open up across the UK, the government have advised the public to wear fabric face coverings in enclosed public spaces. With that in mind, we're now offering a number of face mask options that can be customised with your logo.
Having spoken with a number of our clients in the retail and services industries, we know wearing these face coverings will help staff and customers feel safer as they adjust to the new normal.
Our face masks are available in a range of styles & colours, with a comfortable fit and breathable fabrics, ensuring your team can work comfortably and safely. You can purchase these blank or with your logo.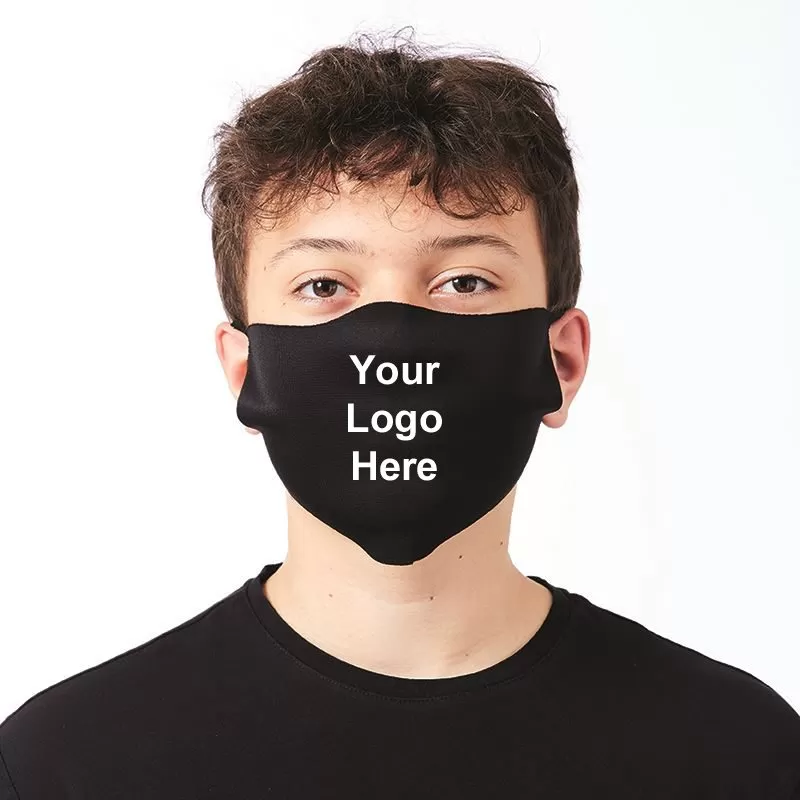 Please fill out the form below to get started.
With demand rapidly increasing we've made buying reusable face masks easy. Just enter your requirements, and we'll have a tailored quote with you in no time! This form will take less than 1 minute and will enable us to get an accurate quote to you quicker. Please note minimum orders are 25+. Images, certificates and product specifications can be provided once we know your requirements. 
The face masks are not a medical device or personal protective equipment (PPE).
We make no assurances that it can prevent transmission or infection of disease or viruses. It is not a medical or clinical face mask and as such should not be used for this purpose, it should not be used under any circumstances where infection level is high and in any exposure to high level heat sources or combustible substances. Remove and do not use mask if you are suffering breathing difficulties or skin irritation.