University uniforms & merchandise
University uniforms & merchandise
We supply some of the UK's top universities including: 

Custom university apparel, uniform & merchandise
We keep things simple,  just select the quantity you need below, and we'll send you in the right direction!
If you have print expertise and do require a specific print method to be used, you'll find details on how to do this & more information here. If you'd like to learn more about our custom university apparel, uniform & merchandise, read on.
.
We specialise in working with universities, providing branded uniforms, event clothing, SU merchandise & much more.
We know your priorities, and with many market-leading services all under one roof, competitive prices and fast lead times, we tick every box. Ensuring you get the best value, without compromise.
We stock over 17,000 products, including the UK's widest range of ethical and Fairtrade Foundation certified clothing. This is perfect for universities committed to Fairtrade and ethical purchasing.
Whether you need Fairtrade embroidered uniforms, or retail ready hoodies for your SU shop, we can help. We offer all of this with speedy lead times and the best prices. Always offering great value without compromising on quality or ethics.
 Great prices, un-compromised value.
 Dedicated account manager & designer.
 Quick lead times & responsive communications.
 Eco + Ethical options available.
  Speed
Need prices fast? Fill out the form at the bottom of this page for a 100% no obligation quote. We keep your details safe & will never pass them on.
We aim to respond to all quote requests in under 1 hour. 
 Need support?
Visit our Help Centre or Get In Touch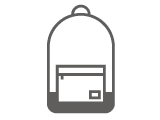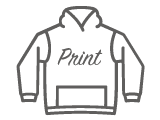 Screen + Digital Printing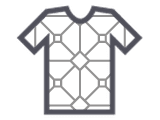 All-Over Sublimation Printing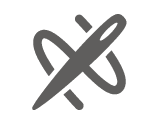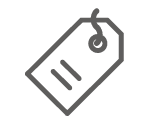 University society merchandise
We've been supplying university societies and clubs across the UK and internationally for over a decade. Whether it's sports T-shirts for when competing, branded university hoodies for your team uniform, or custom tote bags, we have a wide range of products to fit your needs.
Design your own university T-shirt
Custom branded T-shirts are a university staple. These are perfect as promotional products for freshers events, but also make for great team wear for your society. At A.M. Custom Clothing, quality is everything, with durable prints and comfortable fits, that will have students wanting to wear their T-shirts all over campus.
The T-shirts we supply to societies and universities are the same products used by many of our fashion clients, so you can ensure retail quality at wholesale prices.
Find out how we produced a range of ethically sourced merchandise for the Royal Ballet School, including masks, hoodies, t-shirts and polo shirts that students, staff and supporters would want to wear here.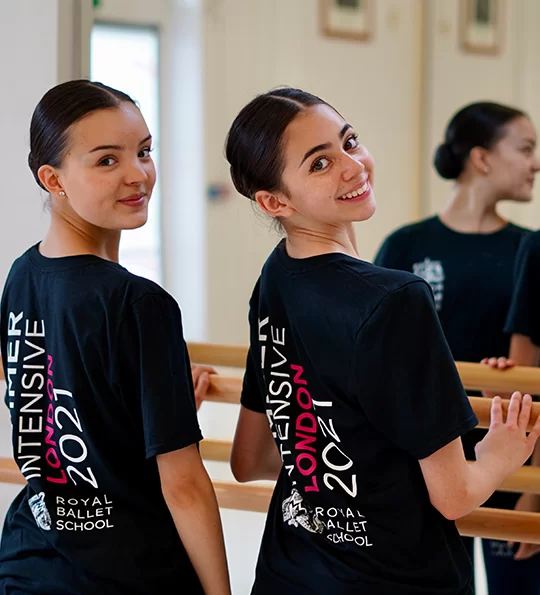 Personalised university hoodies
Custom university hoodies are a firm favourite among students' unions, clubs, and societies. Whether it's the classic pullover hoodie with your university logo, or university society hoodies with individual names and numbers we can help. With all of our standard hoodies ethically certified, our hoodies are not only incredibly comfortable, but also ensure the best social standards for those manufacturing them.
With no minimum order on our hoodies, we can help no matter how big or small your society is.
We have a wide variety of styles including:
Personalised leavers hoodies
At school, college, or university, leavers hoodies have become a right of passage for students. Whether you need leavers hoodies printed with your design, or if you need support designing your hoodies with everyone's names on, we can help.
How to design leavers hoodies
Leavers hoodies usually contain your university logo and class year, while some people also like to include every student's name within the artwork. Designs can be as simple or as creative as you'd like with no limitations around the number of colours in your designs, or complex setup fees.
With our premium quality hoodies, printing and embroidery, these are a perfect gift for the end of the year that will stand the test of time, as a lasting memento.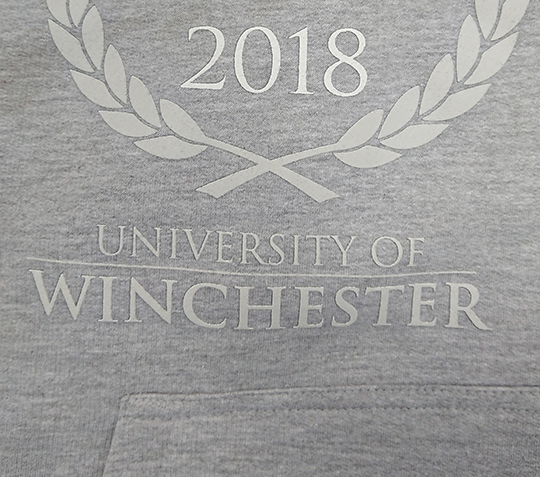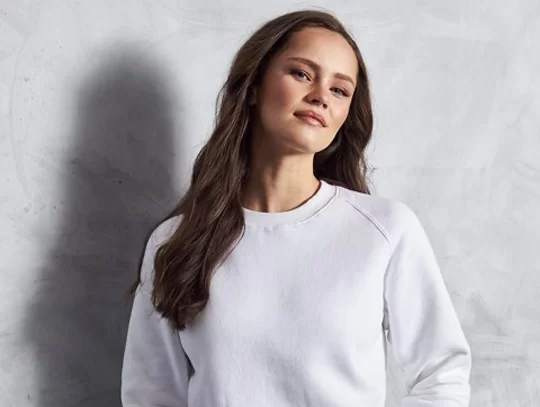 Custom university sweatshirts 
Custom university sweatshirts or jumpers are a great option for teams looking for something a bit smarter. These have a slightly more formal look than a hoodie, but provide the same great comfort and durability. Whether it's for your rowing societies regatta, or for your SU merchandise, these are a great addition to your university's branded clothing range.
Certified to the highest social, ethical and environmental standards in the world
The world we live in is changing fast, as are the expectations of those within it.
Here at A.M. Custom Clothing we're not simply adapting to the needs of the future, we are the future and sustainability is in our DNA.
We are committed to genuine sustainability throughout our supply chain; from the raw materials to the finished product, shipping & marketing. This award-winning commitment to sustainability has resulted in some of Europe's most reputable brands and universities trusting us. 
Whether you are looking for Fairtrade organic T-shirts, ethically sourced custom branded hoodies or maybe something else, we can help.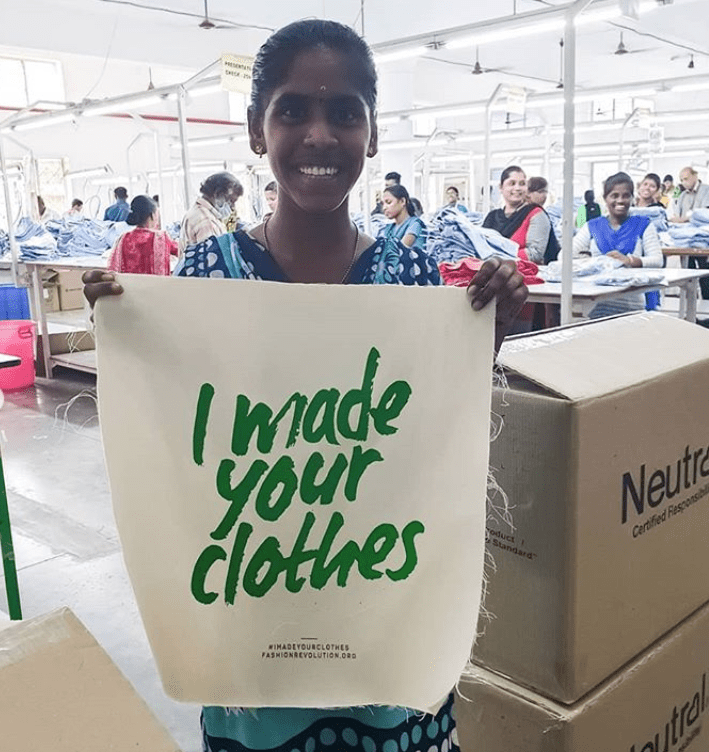 Behind the scenes
You can get a behind the scenes look at all of our market leading print technology in the video below.
Why trust A.M. Custom Clothing with your custom university clothing?
No minimum order, huge capacity
Whether you need 5 hoodies or 5000, we can help. We have no minimum order if you order DTG printed T-shirts through our online shop and the capacity to print thousands of products daily. Our UK and European print facilities ensure fast turnaround times no matter where you are in the world.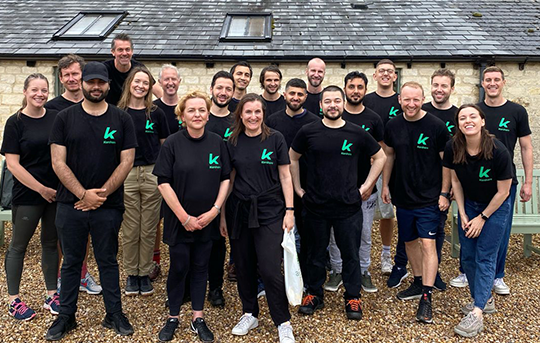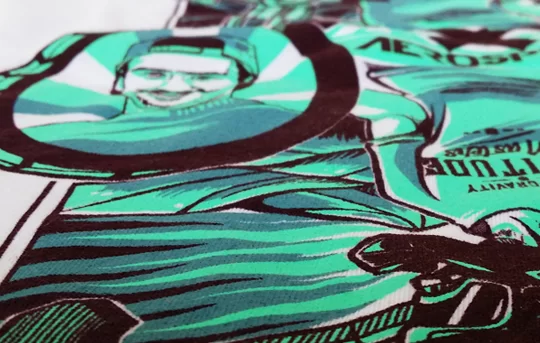 The best quality printing company
Not all prints are born equal. Machinery, materials and setups can vary greatly. First impressions count, so when it comes to your printed university apparel, don't settle for second best. 
We've been regarded by Digital Arts Magazine as one of the "Best places for T-shirt printing" and by Forbes Magazine as "The go-to supplier for ethical and environmentally sound custom clothing and branded uniforms."
Lightning-fast quotes and easy online ordering
Ordering custom printed hoodies and T-shirts online shouldn't be hard. Yet it often is, with confusing setup fees and minimum orders, combined with antiquated quoting systems, slowing everything down.
We're all about making things as simple as possible. Thanks to our pioneering technology, we'll have a bulk order quote in your inbox within seconds. Alternatively, if you're looking to make a small order, our online shop has everything you need to purchase your custom printed T-shirts. 
With A.M. Custom Clothing, ordering custom clothing has never been easier.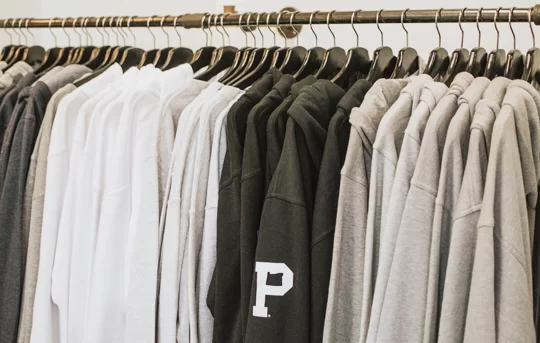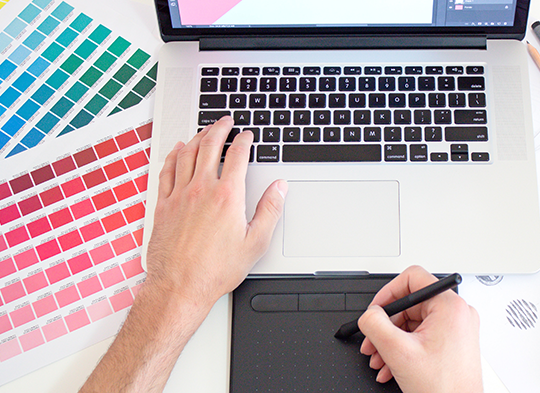 Every order checked & great customer service
While our process may feel a little automated, there's lots going on behind the scenes. 
Unlike others, your online order doesn't just go straight from your cart to our printers, every order is checked by a graphic designer and print expert. 
This ensures that your artwork files are print-ready and everything runs smoothly. If we think there is anything wrong or that it won't come out well, we'll get in touch with you before anything goes to print. 
This means that we won't print your custom clothing until you're happy with it. 
On bulk orders you'll be assigned a dedicated account manager and graphic designer, ensuring you're supported at every stage of your order, by someone who knows your order inside out.
Please fill out the form below to get started.
We've made buying custom products easy with this handy form, just enter your requirements, and we'll have a tailored quote with you within minutes. We know it looks long, but this form will take less than 2 minutes and will enable us to get an accurate quote to you quicker.