Retail Uniforms & Merchandies
Retail Uniforms & Merchandies
We've worked on projects for numerous high caliber retailers including: 

Retail uniforms and merchandise
We keep things simple,  just select the quantity you need below, and we'll send you in the right direction!
If you have print expertise and do require a specific print method to be used, you'll find details on how to do this & more information here. If you'd like to learn more about our retail uniforms and merchandise, read on.
We provide staff uniforms, promotional merchandise, and retail ready clothing to some of the biggest brands in the world.
It can be a challenge to find a supplier that is fast-moving, proactive and is able to provide many market-leading services all under one roof. We offer that and much more.
We use the latest technology to deliver market-beating garment customisation services. This is accompanied by unparalleled customer service and dedicated account management.
Whether you need embroidered uniforms for your staff or bespoke ready for retail garments, we can help. We offer all of this with speedy lead times and at the best price. Always offering great value, without compromising on quality or ethics.
Great prices, un-compromised value.
Dedicated account manager & designer.
Quick lead times & responsive communications.
Eco + Ethical options available.
  Speed
Need prices fast? Fill out the form at the bottom of this page for a 100% no obligation quote. We keep your details safe & will never pass them on.
We aim to respond to all quote requests in under 1 hour. 
 Need support?
Visit our Help Centre or Get In Touch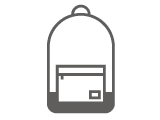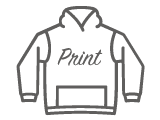 Screen + Digital Printing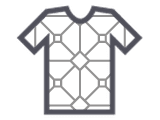 All-Over Sublimation Printing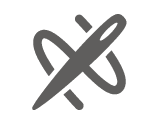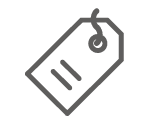 Certified to the highest social, ethical and environmental standards in the world
The world we live in is changing fast, as are the expectations of those within it.
Here at A.M. Custom Clothing, we're not simply adapting to the needs of the future, we are the future and sustainability is in our DNA.
We are committed to genuine sustainability throughout our supply chain; from the raw materials to the finished product, shipping and marketing. This award-winning commitment to sustainability has resulted in some of Europe's most reputable brands and retailers trusting us. 
Whether your business is looking for Fairtrade organic polo shirts or ethically sourced custom Fairtrade aprons, we can help.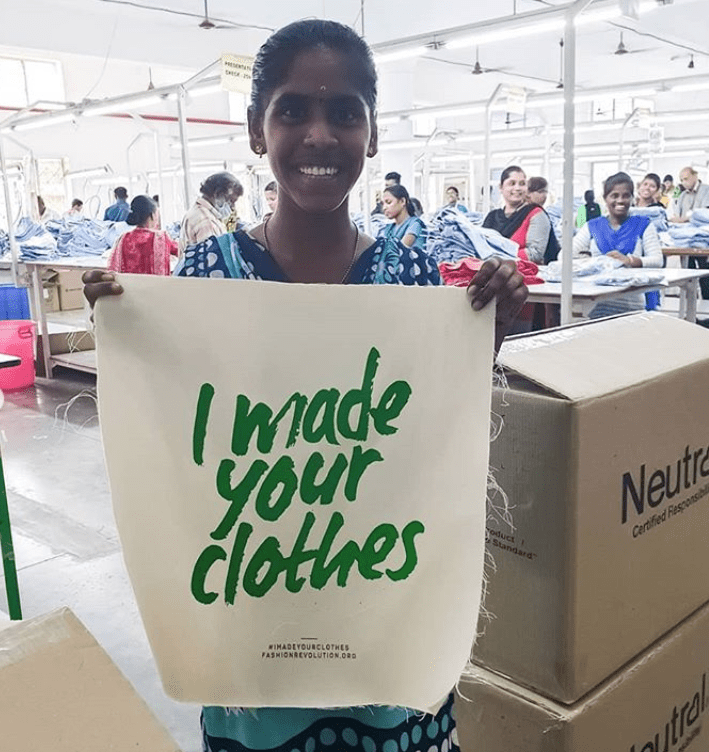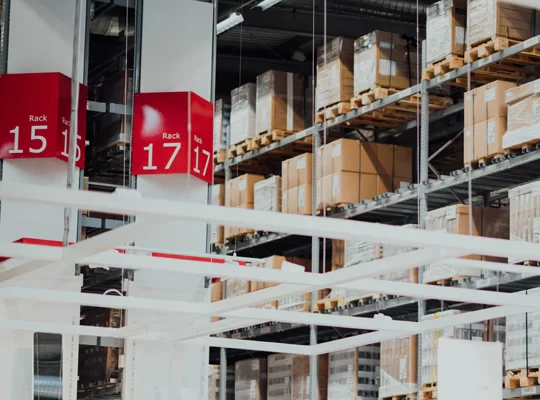 Storage and worldwide fulfilment
Our storage and fulfilment service is designed for retail businesses with multiple locations looking to take advantage of economies of scale, without having to commit to in-house storage and distribution.
With this option, stock is purchased and printed on a wholesale basis (not on demand), generally with a minimum order quantity of 25 units. With over 17,000+ product options available, we're bound to have what you're looking for.
We provide a complete fulfilment service, including barcoding, storage, and distribution to your locations/staff, wherever in the world they are. This is a perfect way for growing businesses to ensure they've always got the workwear needed for their expanding workforce.
We provide a pay as you go pick and pack service, with over 70,000 sq ft of space and a variety of shipping and courier options. So no matter your needs we've got the capacity to fulfil them
Popular products for retail uniforms
We can print and embroider onto a wide range of clothing items, however, our most popular products include the following:
Source products for your retail store
Ever wondered where gift shops and retailers buy their wholesale clothing products? Or are you the retail manager of a store already stocking clothing products?
Having produced clothing for retail across a spectrum of sectors, from gift shops to global brands we have all the experience you need.
We stock over 17,000 clothing products and have a wide variety of print methods available, ensuring we're able to help, whatever your requirements may be.
Some of the sectors we cater for…
Our small and passionate team have a history of creating custom-branded clothing for some of the biggest brands in the UK. Our personalised staff uniforms and merchandise are used across many sectors, including: museum and attraction gift shops, farm shops, gyms, green grocers, supermarkets, high street retailers, car showrooms/dealerships.
We have plenty of styles available, ensuring no matter what you need, we can help. Our products are predominantly used in the following cases:
| | |
| --- | --- |
| Museum and attraction gift shop merchandise and uniforms | Whether it's for staff uniforms for your city's visitor centre or retail ready merchandise in a museum gift shop, we have everything you need. |
| Farm shop uniforms | Whether it's a small independent shop or a chain of stores, having your staff feel comfortable and looking professional is essential. Choose from a wide range of T-shirts, polo's and shirts for your team.  |
| Gym merchandise and uniforms | Generate an additional revenue stream while promoting your gym, with custom branded gym clothing for your customers. Or simply kit out your personal trainers and staff with professional cohesive team uniforms. Whatever your goal, we can help. |
| Green grocer uniforms | A high quality uniform gives an impression of quality and professionalism. With a wide range of durable and comfortable products we're an ideal partner for green grocers. |
| Supermarket uniforms | Make sure your staff are easily identifiable while building on your brand image through professional and cohesive staff uniforms. We specialise in Fairtrade, organic and ethical staff uniforms, ensuring your team is a reflection of your brand values. |
| High street retailer uniforms  | Whether it's for a limited campaign, or for year-round uniforms, it's vital that your staff stand out with custom branded uniforms. With no minimum order volume and a wide product range, we can help whatever your needs. |
| Car showroom/dealership uniforms | Inspire trust in your customers by ensuring your team looks professional and cohesive in custom branded uniforms. Whether it's shirts, softshell jackets or coats, we can ensure your team is kitted out with high quality uniforms that reflect your values. |
Behind the scenes
You can get a behind the scenes look at all of our market leading print technology in the video below.
Why trust A.M. Custom Clothing with your retail uniforms and merchandise?
No minimum order, huge capacity
No matter how big or small your business, we can help. We have no minimum order quantity for items purchased through our online shop and the capacity to print thousands of wholesale products daily. Our UK and European print facilities ensure fast turnaround times no matter where you are in the world.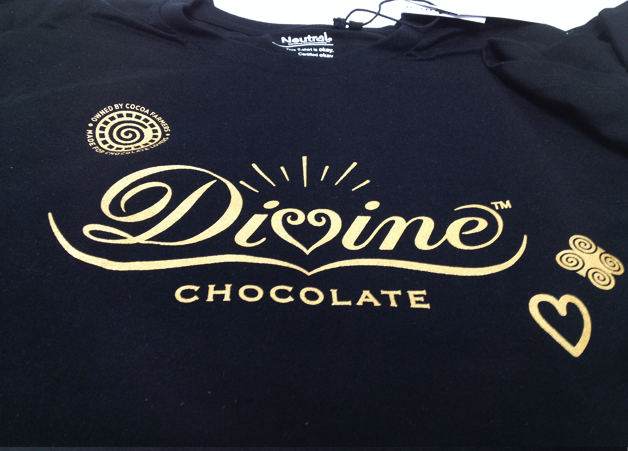 The Best Quality Printing Company
Not all prints are born equal. Machinery, materials and setups can vary greatly. Your staff are everything and first impressions count, so when it comes to your staff workwear and uniforms, don't settle for second best.
We've been regarded by Digital Arts Magazine as one of the "Best places for T-shirt printing" and by Forbes Magazine as "The go-to supplier for ethical and environmentally sound custom clothing and branded uniforms."
Lightning-fast quotes and easy online ordering
Ordering custom uniforms online shouldn't be hard. Yet it often is, with confusing setup fees and minimum orders, combined with antiquated quoting systems, slowing everything down.
We're all about making things as simple as possible. Thanks to our pioneering technology, we'll have a bulk order quote in your inbox within seconds. Alternatively, if you're looking to make a small order, our online shop has everything you need. 
With A.M. Custom Clothing, ordering custom uniforms has never been easier.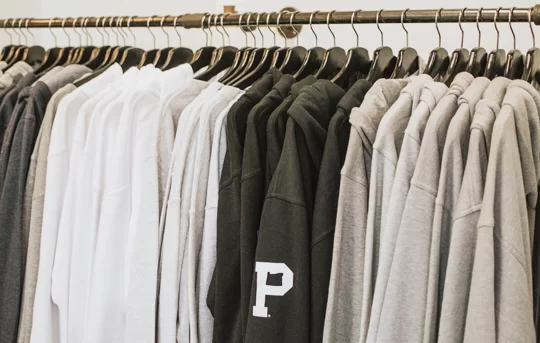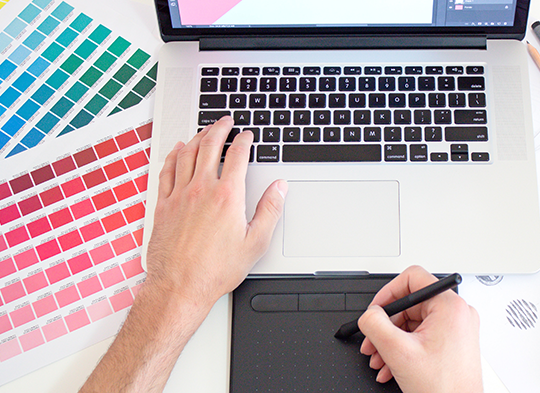 Every order checked and great customer service
While our process may feel a little automated, there's lots going on behind the scenes. 
Unlike others, your online order doesn't just go straight from your cart to our printers, every order is checked by a graphic designer and print expert. 
This ensures that your artwork files are print-ready and everything runs smoothly. If we think there is anything wrong or that it won't come out well, we'll get in touch with you before anything goes to print. 
This means that we won't print your custom printed clothing until you're happy with it. 
On bulk orders you'll be assigned a dedicated account manager and graphic designer, ensuring you're supported at every stage of your order, by someone who knows your order inside out.
Please fill out the form below to get started.
We've made buying custom products easy with this handy form, just enter your requirements, and we'll have a tailored quote with you within minutes. We know it looks long, but this form will take less than 2 minutes and will enable us to get an accurate quote to you quicker.