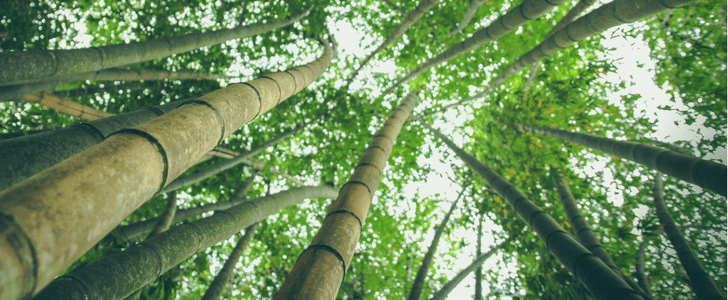 Bamboo probably isn't the first material that comes to mind when looking for an eco friendly t-shirt. However when it comes to being kind to the environment, bamboo t-shirts are certainly a front runner. If you've never tried on a bamboo t-shirt before, you may find yourself surprised at it's silk like quality. Bamboo has a natural softness and sheen that has been turning the heads of fashion experts. We are seeing more and more eco fashion shows coming centre stage and bamboo garments have defined themselves among this new generation of sustainable fashion.

Who can be surprised that demand for bamboo t-shirts continues to grow when it offers such a huge host of benefits. Bamboo T-shirts cost less than many other fabrics, as bamboo grows so quickly with no need for replanting. This means no fuel eating factories, no pesticides and no fertilizers are necessary in production. The t-shirts themselves are durable so will last a long time and they take no effort at all when it comes to washing. On top of all this the fabric itself has a bacteriostatic agent called "bamboo kun" giving it antibacterial and antifungal properties.

Eco t-shirt printing can be more than just protecting the environment. It can be a beautiful t-shirt with luxurious softness, incredible durability that is ideal for sensitive skin. Bamboo could not be more perfect for sustainable t-shirt printing.
We are very proud to be a UK clothing supplier selling these wonderful eco t-shirts. So if you would like to get your hands on your own bamboo t-shirts today, click here.
Got an enquiry, or looking to make an order?
* Find this article useful?
Sign up to our newsletter, for the latest news, resources, trends and exclusive discounts.
If confirmation doesn't arrive in your inbox following subscription check your spam/junk mail.