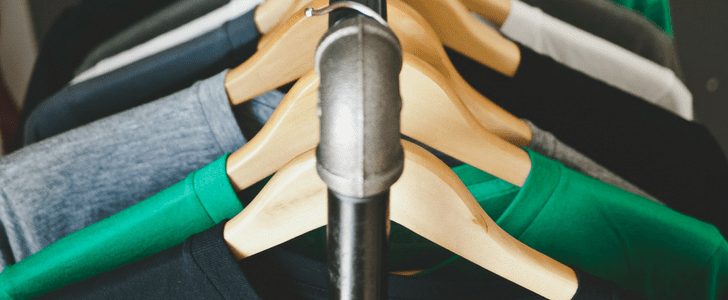 When looking to invest in the best wholesale t-shirt printing services there are a lot of factors to consider. What material is the t-shirt made of? What kind of printing methods are used? Does the price measure correctly against the quality? It's enough to make your head spin. This article aims to take that headache away and guide you through the decision making process so you can guarantee you know exactly how to spot a high quality wholesale t-shirt.
First of all it's important to consider the material your t-shirt is made of. The real professionals involved in wholesale t-shirt printing will never short change you in this department, but what exactly should you be buying?
I'm going to talk about the most popular material being used to produce printed t-shirt's in the UK right now, cotton. The first thing to remember is that even if it says 100% cotton, this doesn't always point to high quality. One example is the difference between ordinary cotton and ringspun cotton. While a lot of professionals involved in wholesale t-shirt printing might opt for standard cotton some with a more particular eye may choose ringspun, favouring it for it's softer touch and the superior print quality left on the final product. Alternatively they could opt for organic cotton. The thing that sets organic cotton apart from the rest is that it's eco friendly so you know you can get a really high quality t-shirt printed while still being kind to the environment. There are a great deal of varying cotton blends available but if you want to ensure a high quality t-shirt your best bet would be to keep it as close to 100% as you can.
When buying a high quality t-shirt, the printing method itself is very important. Here I'm going to talk about two favoured methods a professional wholesale t-shirt printer might use, DTG (direct to garment) and Screen printing. Screen printing is a process that involves pushing ink onto the fabric. This can be an amazing printing method, especially if you are looking to print in high volumes. Screen printing is an ideal solution when printing with just a few colours. DTG on the other hand can be a great alternative for more complex designs. DTG printing uses speciality inks that the fabric of the t-shirt is able to absorb directly into the clothings fibers. DTG lends itself to the kind of accuracy needed to capture the detail needed in some designs, like for a example printing a photographic image. Both screen printing and DTG are great options, as long as you are clear on what you want you wholesale printer to achieve with your t-shirts from the outset.
Once you have weighed your options up all that's left to decide on is price. It's a given that with a high quality t-shirt you would expect a higher price, what you must avoid is paying a premium price for anything other than a high quality printed t-shirt. When you go to make your purchase reference this guide and be vigilant when deciding the best printing methods for you t-shirts to ensure the results you want. Closely inspect the garments composition and ensure the materials used are a high enough quality to meet you needs. It might take a little research, but the extra effort can go such a long way to making sure you are always getting the best from your wholesale t-shirt printing service.
Got an enquiry, or looking to make an order?
* Find this article useful?
Sign up to our newsletter, for the latest news, resources, trends and exclusive discounts.
If confirmation doesn't arrive in your inbox following subscription check your spam/junk mail.