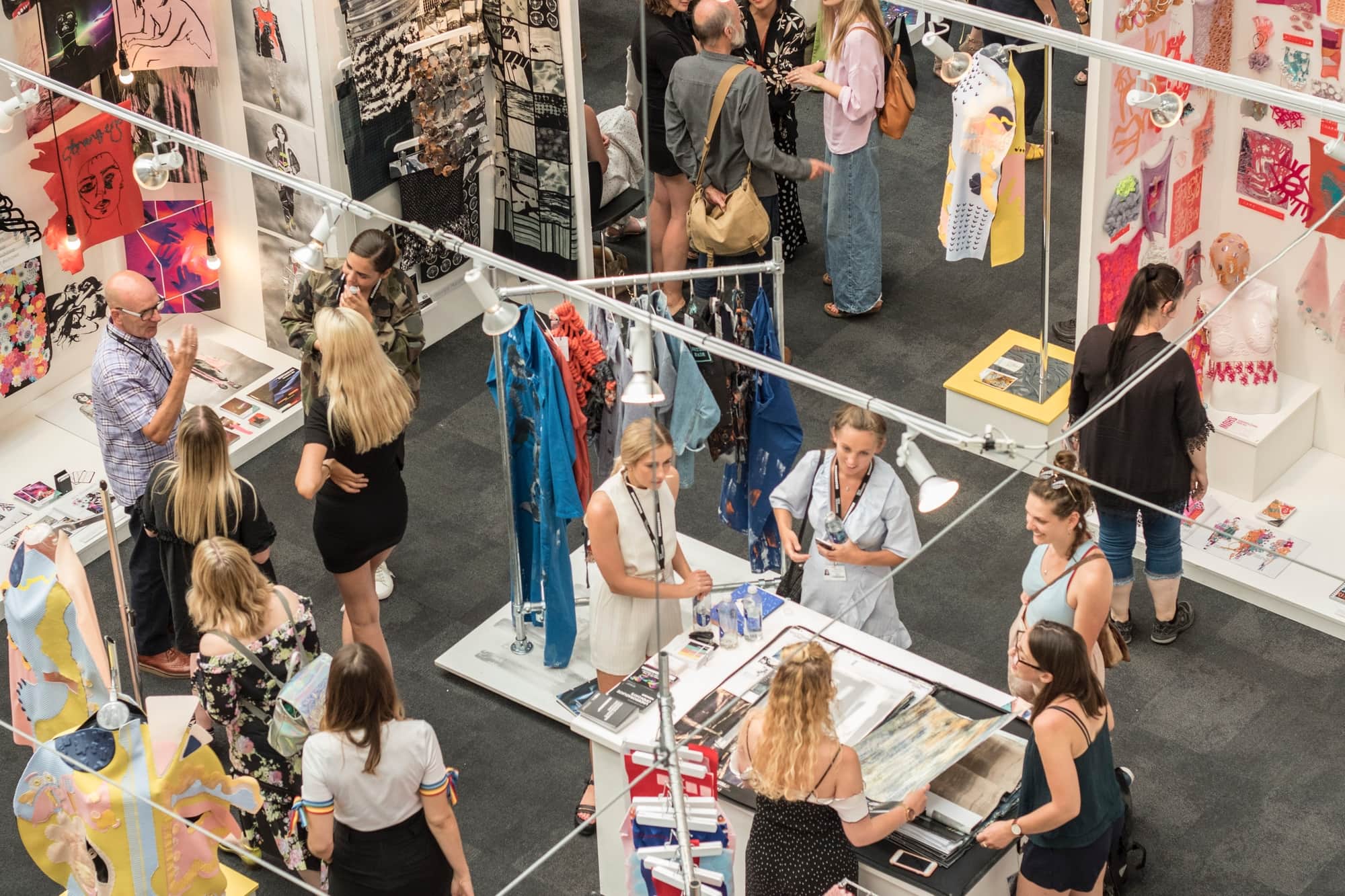 Exhibitions and trade fairs offer excellent opportunities for the savvy entrepreneur or business owner to forge new relationships, develop leads, and even convert some customers. Having paid hundreds or even thousands of pounds to display at one of these events, and taken the time out to attend, you need to do everything you can to get results. Below are some tips and steps to help ensure the greatest possible success at one of these industry related events.
Plan Early
If you miss deadlines set by event organisers, you may not be able to present or set up your booth at all. You might also enjoy an early bird discount if you book sooner rather than later. You will also need to book early to get the best booth position and to ensure that you have time to get everything ready. 
You will need things like booth displays and if you want corporate literature, branded clothing, and other promotional items printed, these take time. Finally, you will need to ensure that you can get employees and helpers to staff the booth on the days of the event.
What Are Your Goals For The Event?
While planning, consider your goals for the event. Are you trying to sell directly while you're there? In most cases, it is more likely that you will be looking to develop leads. Do you want email addresses for your email marketing, physical addresses for a direct mail campaign, or do you want to hand out samples to attract booth visitors to your website or shop? 
Everybody that is working the event and following up with leads should also be made aware of the desired actions you want your booth visitors to take. Knowing your goal will help ensure that you target visitors properly, that you have the right marketing material, and it will help guide everybody towards getting the conversions that you want.
Try To Concentrate On A single Promotion
Exhibitions are noisy. Booth attendees may become overwhelmed with visitors, and it can all get confusing and overwhelming, even for experienced booth attendees. It can also get confusing for attendees if they are met with a lot of different messages. 
One of the ways to ensure that it doesn't get too much is to target a single promotion. This will make it easier for your booth staff because they will only have a single promotion to remember. It will also be easier for your visitors, because they won't be as overwhelmed by messages, panel displays, and marketing materials. 
Get High Quality Booth Displays
On the day of the exhibition, your booth itself is the headline that will grab your visitors' attention. It must be eye catching, it must be designed according to your brand, and it needs to stand out among the dozens or hundreds of booths that are vying for attention. 
As well as the booth displays, you also need to consider things like the furniture. Your visitors will use all these visual clues to build a picture of your business. Everything from the clothes you wear to the brochures you hand out will leave an impression, so make sure that the impression you leave is a good one. 
Choose A Prominent Position
Booth position has a big impact on the performance of the day. A spot near the entrance means that you will have the opportunity to grab attention straight away. 
However, there are pitfalls to this prime position, too. Many people will want to get into the event properly before they chat to booth workers and stall holders so you may be overlooked. This spot also carries the highest price because it is guaranteed that every visitor will walk past your booth. Finally, if you do manage to attract a lot of people as they enter, these same people will potentially spend the entire day looking around and talking to other people. Your top-quality presentation may not be at the forefront of their mind when they leave to go home. 
Set aside a budget to secure a decent spot, but don't blow all of the money you have for the day.
Offer Something To Entice Visitors
If you look around at an expo or exhibition, the biggest crowds are usually attracted to those booths that offer an experience. Whether you offer virtual reality headsets, provide comfortable seating, or offer an interactive video experience, it will start to draw a crowd. 
Once a crowd does start to develop, you will also notice that other people are drawn to the crowd itself. They want to know what is going on and are afraid of missing out on something that everybody else is experiencing. Use any experience possible to try and draw an early crowd, and it will continue throughout the day. 
Arm Yourself With Business Cards…
Have some new business cards printed. You want to be handing out business cards to anybody that is interested in your business, your products or your services. You also want these cards to have a positive and lasting impression. 
Coffee stained, sun bleached business cards with curled corners aren't going to cut it. 
You want fresh and clean cards, that are easy to read. They should obviously be properly branded, and the more of a positive and lasting impression they leave, the more effective they will prove to be. 
…Flyers, Brochures And More
Business cards remain an effective and powerful networking tool. So, too, do other forms of corporate literature. Brochures and flyers can be used to convey a lot more information than a simple business card. They don't have to be expensive, but they do have to be relevant to the business you run.
While glossy literature packages tend to work best, because they last longer and feel premium, artisanal and green companies can use traditional paper stock and recycled paper respectively. These forms of stock are relevant to the business type, further enhancing your branding efforts. 
Use relevant images and try to add a touch of character to your literature. This will help ensure that it stands out and remains in the memory of recipients. 
Tweet The Event
Combine your online and offline efforts to get the most from an exhibition or expo. You should let your followers, readers, customers, and leads know that you will be attending the event – invite them to come down and meet you. This is another potential way of forming a crowd and a buzz around your booth. Also encourage them to share details of the event. Why not invite them for a cup of tea and a chat? If you have any hot leads that you really want to convert, make the invitation personal, and you could enjoy positive results.
On the day of the event, tweet and update your followers. Share images of your booth, give details of what you will be doing during the day, and update your followers of some of the other attractive and well designed booths. Use a relevant hashtag, introduce the hashtag during the lead up to the event, and then live tweet the event to your followers.
Be Prepared With The Follow Up
Most stall holders and booth owners are looking to develop leads during an expo or exhibition. This means that you will be gathering email addresses or physical addresses from hundreds or thousands of people. They will be expecting a follow up, and it is vital that you communicate as soon as possible. Ideally, you should send your direct mail or email response next day. This ensures that they have time to get home but will also ensure that your details are still in the forefront of their mind.
Exhibition marketing can be hard work. It will take time and dedication, and it will require additional work getting the booth ready and responding to enquiries and leads to ensure the best possible results.
* Find this article useful?
Sign up to our newsletter, for the latest news, resources, trends and exclusive discounts.
If confirmation doesn't arrive in your inbox following subscription check your spam/junk mail.