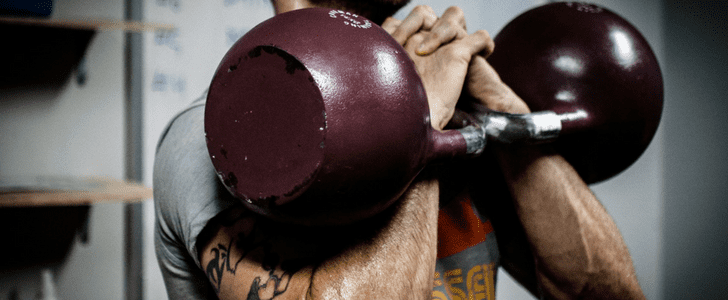 Maybe you own a CrossFit gym or a CrossFit clothing brand, or maybe you're part of a CrossFit team; whatever the case, you'll likely need custom printed t-shirts and clothing.
Why get custom printed and embroidered clothing?
People love to feel like they're part of something bigger than themselves, whether that's a community or a sports team. In the sporting world, especially with CrossFit, a great way to create that inclusivity is through custom clothing.
Clothing is something that can be worn both inside and outside of the box, which means constant brand awareness all year round; which is perfect for brands and teams. It additionally creates a great sense of pride for those wearing the products, allowing athletes and fans to express their passion for CrossFit through their clothing.
If you're part of a team, custom printed CrossFit clothing, is ideal for competitions and events, as it ensures the whole team, are represented effectively - most teams have a uniform, why should your CrossFit team be any different?!
Who is custom CrossFit clothing suitable for?
Gym Owners - If you're a CrossFit gym/box owner, custom clothing & printed t-shirts are an amazing way to generate additional revenue, and ensure everyone feels part of your culture. Additionally if the products have your brand name on, your members serve as walking billboards in your area (as it's more than likely they'll wear the garments everywhere). These serve as a great way to make your members feel included, proud and also helps promote you!
CrossFit Brands - If you're a CrossFit clothing brand, then custom clothing is an essential! However, there are many CrossFit accessory and equipment brands that forget the amazing opportunity custom branded clothing offers. There are so many options available, from print-on-demand & fulfilment, through to wholesale ordering, making custom clothing accessible to all. This increased availability has resulted in many sporting goods companies expanding to clothing; most notably the supplement industry, where most brands now also offer clothing in addition to their primary products.
CrossFit Teams - Whether you're competing at a local level or international, custom clothing is a key ingredient, to ensure your team stands out. Teams across all sports generally come with a uniform, so why should CrossFit be different? It helps ensure your team are recognisable and guarantees everyone feels included in the team culture. It also makes certain you look awesome in pictures from events!
CrossFit Athletes - If you're a professional CrossFit athlete, custom printed t-shirts and clothing are a great additional revenue stream, whether buying wholesale or on demand. They now say everyone should see themselves as a brand, and this is especially applicable to athletes in the limelight - custom clothing is a great way to increase brand exposure and revenue easily.
CrossFit Events & Competitions - If you run a CrossFit event or competition it's essential your staff stand out from the crowd, ensuring athletes and visitors know who to speak to if they need help. Whether it's hi-vis vests, or screen printed t-shirts, visibility of staff is key. Additionally you may want custom merchandise for visitors of the event. This can be anything from branded tote bags, to t-shirts; and serves as great memorabilia. This also ensures brand promotion and awareness long after the event has ended.
What garments are right for me
If you're looking for something to workout in, we suggest performance products, which are generally made from polyester ensuring they're lightweight and breathable. However, these are generally a little more expensive than cotton.
If price is the main deciding factor, and you're looking for something that can be worn in and out of the gym, cotton products are ideal. Additionally there is far greater variety, when it comes to purchasing cotton products.
Both fabric types are comfortable, durable and perfect for printing, so whatever you choose you can always ensure great results.
Whether it's for everyday wear, performance in the box, or for elite competitions, we've got you covered. We're able to offer everything from embroidered caps, hats and snapbacks, right through to printed technical t-shirts and leggings.
Got an enquiry, or looking to make an order?
* Find this article useful?
Sign up to our newsletter, for the latest news, resources, trends and exclusive discounts.
If confirmation doesn't arrive in your inbox following subscription check your spam/junk mail.