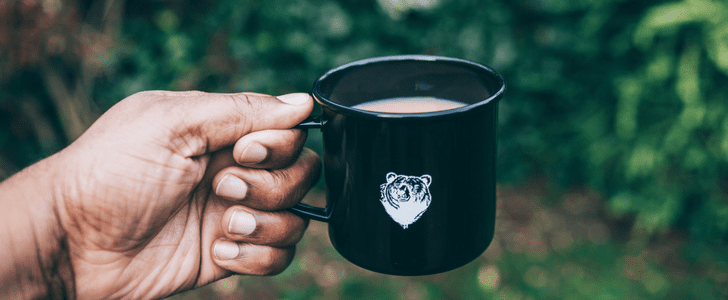 It was recently unveiled that Sainsbury's will drop the Fairtrade mark from their own-brand tea and start selling under a new "Fairly Traded" label; sparking outrage from the Fairtrade Foundation, who currently have their brand on the tea. This in turn means that their Red and Gold Label, Green and Rooibos teas are no longer going to be Fairtrade certified.
Sainsbury's have decided to pilot a self-run sustainability scheme, with this new "Fairly Traded" label, with these products the first to be a part of it.
The supermarket giant, asked for support from the Fairtrade Foundation on this move; however the Fairtrade Foundation have refused to partner with the chain on this due to serious concerns about the scheme. You can read the statement from the Fairtrade Foundation here.
The concerns around this scheme include the fact that farmers don't have a fair say in how the scheme is run. Additionally farmers have no say in how bonus earned cash is invested, and will now have to apply to a board in London to find out if they can have it. The cash is held by Sainsbury's in the interim.
The Change stands to affect over 220,000 tea producers, and those Fairtrade have spoken to are deeply dismayed. Fairtrade farmers have written an open letter to Sainsbury's making it clear how unhappy they are:    
'We told Sainsbury's loud and clear: your model will bring about disempowerment. We are extremely concerned about the power and control that Sainsbury's seeks to exert over us.'
One of the biggest concerns Fairtrade faces is Sainsbury's misleading customers. This idea of misleading customers is something we at A.M. Custom Clothing have experienced first hand. In the custom print & embroidery industry there are many suppliers and manufacturers who sell 'Fairly Traded' cotton products, or their own version of 'Fairtrade / Fair Trade' products. In most instances they have created these certifications for themselves - and place these at a lower price point than the real thing. We've even seen leading publications promote companies as Fairtrade, when they are not certified by the Fairtrade Foundation; showing just how easy it is to be mis-lead. This kind of self-accreditation we feel creates a great deal of risk in confusing consumers and making it harder to make ethical choices.
Sainsbury's are the largest retailer of Fairtrade products in the UK, so the Fairtrade Foundation are hopeful that through discussions they can still persuade them to change their approach.
If you would like to show Sainsbury's how much you support Fairtrade, you can sign the Change.org petition set up by Barbara Gwinnett, a long-time Fairtrade campaigner and Chair of Wolverhampton Fairtrade Partnership.