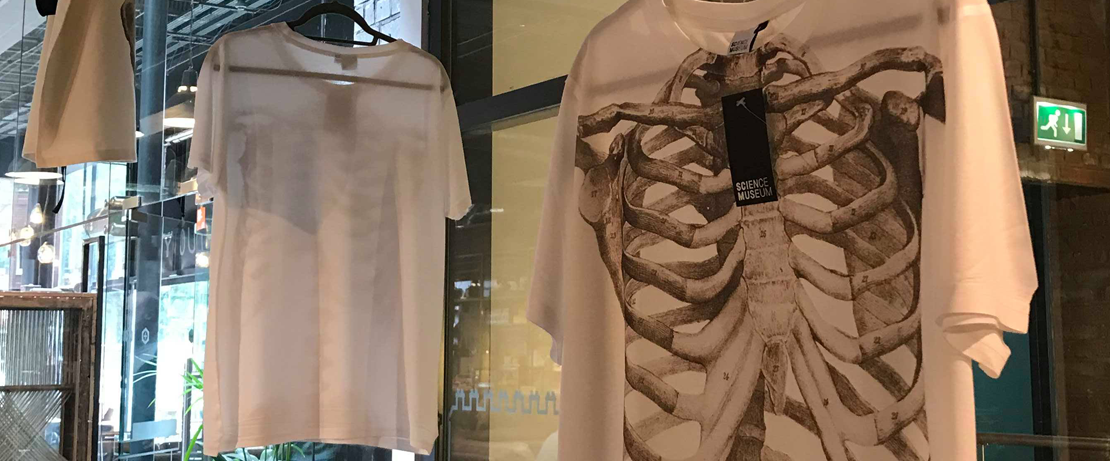 Printed T-Shirts for Museum Gift Shop Retail Merchandise
Science Museum Merchandise
Unique retail merchandise for one of London's major tourist attractions.
The Project
The Science Museum in London was founded in 1857, and today attracts over 3.3 million visitors annually. Like most museums of this scale, they sell a number of products rich in culture and contemporary design, reflecting the collections within the museum itself.
With a reputation for being printed t-shirt specialists, we were given the task of producing clothing merchandise for the museum, including a number of printed t-shirts.
The Solution
Having recently unveiled a new logo, we were tasked with producing a complete retail package. This included garment production & printing their vibrant designs, followed by preparing the garments ready for retail with woven labels and custom swing tag application. The prints were specially tailored by A.M. Custom Clothing to match up with the rest of their product collection, ensuring continuity across their range of merchandise.
Our responsive account management team were able to keep the client in the loop throughout the entirety of the project, ensuring the products were to the required specification and budget.