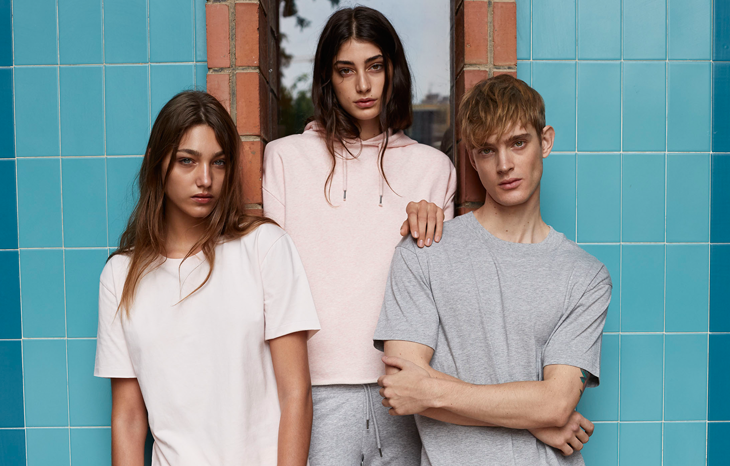 Ethical T-Shirt Printing - How to ensure your printed t-shirts are ethically made
Millennials now represent the world's most important consumer category, with $2.45 trillion in spending power. And brands are paying attention, with an acute awareness that 70% will spend more on brands that support a cause they care about. The increasingly interconnected population (via social media and technology), combined with a sharing economy, has resulted in consumers caring a lot more about social responsibility and this is reflected by their purchasing decisions.
With this in mind brands now more than ever need to be committed to genuine ethical practice and sustainability throughout their supply chain; from the raw materials to the finished product, shipping & marketing.
What makes ethical clothing, "ethical"?
Ethical clothing is a term we give to garments like t-shirts, shirts, jumpers, hoodies, onesies, bags and more. They are produced in a way that meets ethical standards, protecting the human rights of the people in factories from developing nations.
Most suppliers and brands have their own certification systems and audit their facilities (where possible) themselves. While we appreciate this may be a step in the right direction, we think we have a better solution. We work with Manufacturing Partners who have certification from reputable third party organisations (eg. Fairtrade Foundation or Fair Wear Foundation); this ensures we can guarantee the world class ethical standards we boast. Additionally through our innovative supply chain structure, we've proven you can be ethical & price competitive.
Are clothes that are made ethically, more expensive?
You can be ethical & price competitive. From A.M. Custom Clothing, you can get clothing with basic levels of ethical accreditation at almost no additional cost to non-ethical alternatives. A number of our ranges are Fair Wear Foundation accredited, ensuring that the factories the garments are made in meet stringent, ethical standards.
Fairtrade vs fair trade vs fairly traded – What is the difference?
Unfortunately, this is quite confusing. So to paraphrase the great Sheldon Cooper: "all Fairtrade is fair trade, but not all fair trade is Fairtrade". And "fairly traded" that's a term all on its own.
Fairtrade vs fair trade
Fairtrade is a brand of the Fairtrade Foundation, the organisation that governs the fair trade movement in the UK. In other countries, different organisations are in charge, if you want to read more, then check out this page. Essentially if you're buying something that is CERIFIED as Fairtrade or fair trade, it will conform to the following principles:
Fair prices paid to producers and workers, that allows them to live, and not just survive.

Safe working conditions, no child labour and non-discriminatory working conditions

Two sides, fair trading practices
If you see a product that carries the Fairtrade Foundation certification, or certification from another fair trade governing organisation, you can be sure it conforms to these standards.
So what is fairly traded?
Fairly traded can mean a lot of things, there is little to no policing behind it. Although this doesn't mean that the products aren't providing the things outlined above. But without a certificate to guarantee this claim, you should double check.
You should ask:
On what is the claim of being "fairly traded" based?

Can the products be traced through their supply chain back to their original source?

What safeguards are in place to ensure that this is monitored and the standards are adhered to, consistently
You may see other variations of this, these include "fair-trade", "fair trade" and many more. Anything without a certificate should be a red flag.
How can you be sure your products are genuine Fairtrade products?
To be 100% certain that your products are genuine Fairtrade also look for the Fairtrade Foundation logo. If you're in doubt, ask. Anyone selling genuine Fairtrade products will be able to answer any questions you have.
The Fairtrade Foundation & the Fair Wear Foundation
Many ask us the difference between Fairtrade and Fair Wear products. Both are quite similar in the sense that both are trying to achieve the same goal, with shared core values, however it's the approach that is slightly different. Through this shared goal, but different approaches, both companies are often able to work together, complimenting each other. This cooperative approach is used throughout, with the Fair Wear Foundation even having Fair Traders on their board, as well as the undertaking of multi-stakeholder efforts.
Below gives a clearer outline on the core differences between Fair Wear and Fairtrade.
Fair Wear Foundation (FWF)
The Fair Wear Foundation (FWF) is an independent non-profit organisation, working towards creating fairer, better working conditions within the manufacturing side of the garment industry. Fair wear holds brands accountable for where the products are sewn, cut, washed etc, thereby keeping a focus on the large manufacturing end of the supply chain
ILO labour standards in place protecting workers in manufacturing

Focus solely on the garment supply chain, rather than different industry sectors

Fair Wear pays individuals on a basis of how many hours they work
Fairtrade Foundation
Fairtrade Foundation, a UK based charity working to alleviate poverty and create sustainable development for producers in developing countries. The Fairtrade mark enables small producers who are economically disadvantaged or marginalized to get a fairer deal on their produce.
Fairtrade, has a focus on small producers in the developing world (down the supply chain), helping to alleviate poverty for these producers

Broader focus across an array of sectors ie. Cotton, Coffee, cocoa

They are guided by 10 principles

Fair Trade historically sets a fair price for smallholders selling his/her harvest
Other certifications to look out for
Other reputable certifications available to ensure your products are ethical include:
SA8000
SA8000 is based on the principles of international human rights norms.
GOTS
The aim of the standard is to ensure the textiles are made using raw organic materials and environmentally and socially responsible methods.
Worldwide Responsible Apparel Production
WRAP is an independent, objective, non-profit team of global social compliance experts dedicated to promoting safe, lawful, humane, and ethical manufacturing around the world through certification and education.
Benefits to ethical clothing
- Ethical clothing is often of better quality, and lasts longer
- Buying (or selling) unethical clothing can have many negative impacts for a business.
- Better quality clothing often lasts longer, meaning you don't have to make repeat purchases as often
- Ethical clothing can provide a great PR and marketing opportunity
- It's the right thing to do, and ensures a stable supply chain for years to come.
Where Can I Buy Ethically Certified Printed T-Shirts?
We offer a whole host of ethical t-shirt options. Some popular products include our Organic Fair Wear Foundation certified t-shirts (that are even Vegan certified by Peta) here, alongside our Fairtrade Foundation certified t-shirts here.
* Find this article useful?
Sign up to our newsletter, for the latest news, resources, trends and exclusive discounts.
If confirmation doesn't arrive in your inbox following subscription check your spam/junk mail.