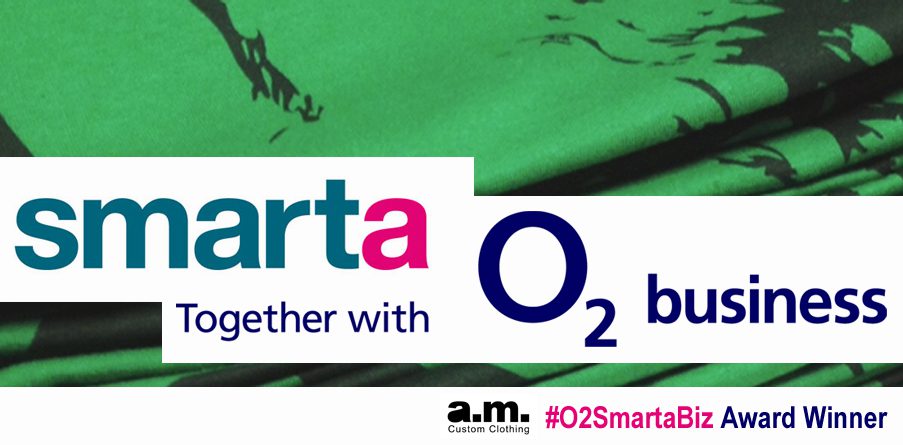 A.M. Custom Clothing is proud to announce we have won #O2SmartaBiz; an award presented by O2 and Smarta to those considered to be the smartest, most innovative businesses in the UK.
We feel this is a great achievement, with thousands of companies, that are doing equally great things, entering for the award. It's fantastic to have the recognition of being one of the leading new companies within the UK.
A.M. Custom Clothing Director, Michael Williams had this to say: "having such stiff competition from literally thousands of companies around the country, it gives me immense pleasure to be able to say that A.M. Custom Clothing has won such a prestigious national award. With previous winners having achieved amazing feats like presenting to the Prime Minister, David Cameron, it puts our new range of recycled organic cotton clothing into perspective."
The award comes as a result of the companies announcement last week that it has launched a range of recycled organic cotton clothing, the first of its kind.
Director, Alex Franklin said: "It is a proud moment for the company and our team and is great testament of the hard work that has gone into the development of the company, even at this early stage in its life. It will provide yet more motivation and drive for the company to go on to do even greater things in the months and years to come."
For more information about the new A.M. Recycled range please contact us or click here.
To view our interview with O2 & Smarta click here.