Screen Printed T-Shirts for bands, brands and businesses

Sustainable printed and embroidered clothing, for your business or brand.

Sustainable printed and embroidered clothing, for your business or brand.

Sustainable printed and embroidered clothing, for your business or brand.

How many items do you need?

With incredible service, quality and sustainability as standard. We make buying custom T-shirts and clothing easy.

Trusted by the worlds best:



Printing clothing for brands, universities, charities and bands
Printing clothing for brands, universities, charities and bands
Embroidered wholesale clothing for brands, universities, charities and companies - copy
Wholesale blank garments, custom printing and embroidery, for businesses and brands of all sizes.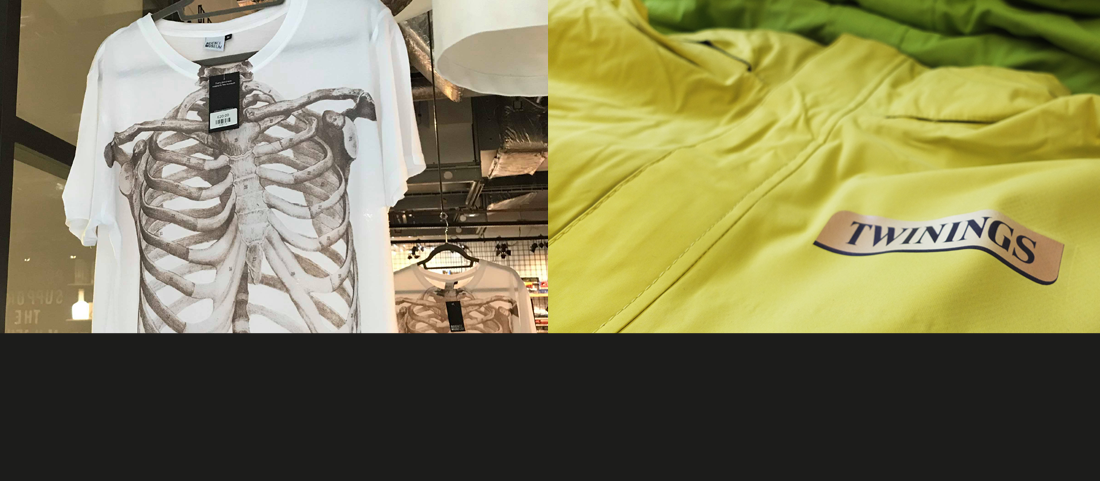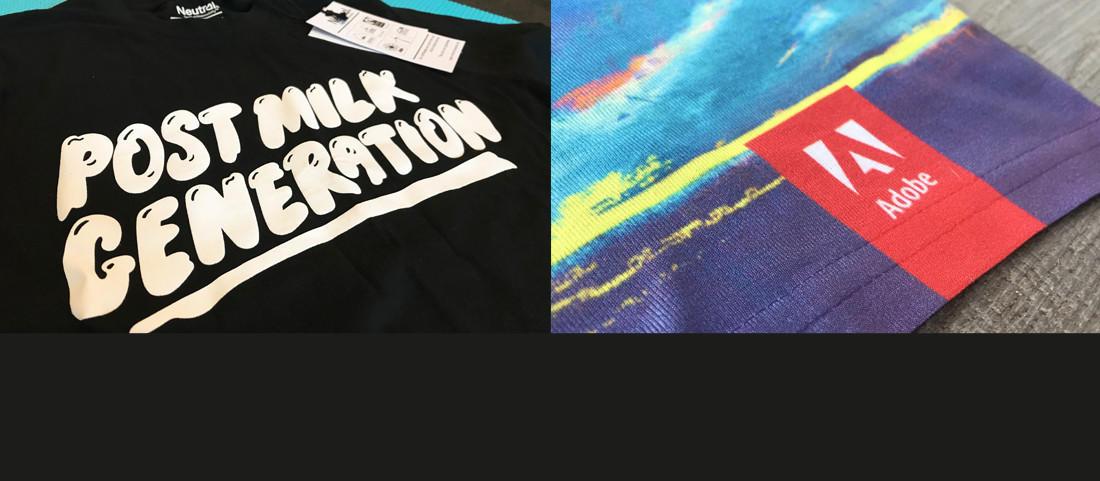 Printed uniforms for marketing and promotional events.
Science Museum Merchandise
Twinings Promotional Jackets
Printed uniforms for marketing and promotional events. - copy

Until we managed to find A.M. Custom Clothing it was proving difficult just to get some of our questions answered and the exact help we needed. We didn't know where to begin in ordering new uniform for our team and we just needed the details simplified in addition to just a bit of care and honesty to help us get started. Other companies were unhelpful and inpatient, but how different were the team from A.M. Custom Clothing from start to finish. Right through from guidance on sizing and options, to going above and beyond when offering to reproduce our logo to make this editable.
Severnside Community Rail Partnership
We supply ambitious brands all over the world
Worldwide
Supplying customers big and small worldwide.
17,000+ Options
Over 17,000 product options to choose and customise in our online store.
Bulk t-shirt printing
We offer t-shirt printing and so much more! Whether you need Screen Printing, DTG, Dye Sub or Embroidery we can help.
Sustainability
The most extensive Fairtrade and Organic range available. Manufactured to the highest eco and ethical standards in the world.

"The go-to supplier for ethical and environmentally sound custom clothing & branded uniforms."

"Leading the way in Fairtrade with A.M. Custom Clothing"

"Another business with a canny growth strategy is Chester based, A.M. Custom Clothing, which provides personalised, printed garments."

"What sets this company apart is their option of fair-trade, organic and recycled garments to choose from"
About

A.M. Custom Clothing
Quality, Ethical Clothing for Workwear, Charities, and Brands
A.M. Custom Clothing is the UK's leading supplier of sustainable and ethical custom branded clothing. We started out in 2012 after noting that the wholesale printed clothing industry needed to improve its sustainability and ethics and provide better customer service.
We started from the ground up, designing innovative solutions to handle printed clothing orders, while maintaining the personal touch that we found customers valued. We did this by developing our online shop to cater for customised clothing orders of 1-24 units. We then created our automated quoting system for wholesale printed and embroidered clothing orders. We also created TeeBot, the clever little robot that makes sure your order runs smoothly.
Unrivalled Expertise on ALL orders
While we have clever technology to make it quick and easy to place an order for printed T-shirts or hoodies, all our orders are managed by experts. Whether you're placing a small order through our online shop, or utilising one of our dedicated account managers for a larger wholesale order, you'll get the same incredible service. 
We obsess over every detail, which is why every order is checked by a Graphic Designer and Print Expert. This ensures that your artwork files are print-ready and everything runs smoothly no matter how many embroidered or printed garments you buy. If we think there is anything wrong or that your design won't come out well, we'll always get in touch with you before anything goes to print.
Order Embroidered or Printed Clothing 24/7
We're open all hours, no matter when you need us. We found that customers got frustrated if they had to wait for a quote or to get replies to an email. This is why we developed systems that got you instant pricing on bulk orders of customised workwear, uniforms and other clothing. 
Our online shop lets you place an order of any size at any time of the day. You can choose your products, select your colours and sizes, and tell us exactly how you want it customised. Whether you're looking for printed t-shirts, embroidered polo shirts, or customised hoodies, you can order online in minutes.
Industry Leading Quality
We've been called one of the "Best places for T-shirt printing" by Digital Arts Magazine, and "The go-to supplier for ethical and environmentally sound custom clothing & branded uniforms." by Forbes Magazine. And for good reason!
We use the best print and embroidery technology that's available in Europe. This means we can deliver unrivalled precision and quality when printing your t-shirts, hoodies, or sweatshirts. 
Our flexible supply chain also allows us to cater for large volume wholesale custom clothing orders and no minimum order printed garments alike. 
Printed and Embroidered Clothing Delivered Anywhere in the UK or the World
Whether you're in Manchester, Glasgow, Newcastle, Cardiff or London, we can deliver customised ethical and sustainable clothing to your door. With fast lead times and super fast ordering, you and your team will soon be wearing your new embroidered or printed clothing. 
Not in the UK? Don't worry! We've got you covered too. We have world wide shipping and international supply chains that let us deliver custom printed clothing to you, wherever you are in the world.
Market Leading Organic, Fairtrade and Ethical Clothing
The world we live in is changing fast, as are the expectations of those within it. Going green isn't a marketing campaign for us. Nor is it just a set of nicely curated pages. From day one of business our focus has been on supplying Fairtrade, organic, recycled and ethical clothing. Sustainability is in our DNA.
Unlike some, we don't create our own eco or ethical stamps of approval. We have our products certified by renowned external, independent organisations - ensuring the standards are guaranteed.
A.M. Custom Clothing was founded with the mission to make a difference to the lives of those who make the clothing products that are worn every day, for workwear, uniform, events, promotions and retail. We're not simply adapting to the needs of the future, we are the future.
We're even working to develop the circular economy. Working with carefully selected partners we can provide recycling solutions for the clothing you no longer need. Whether you are recycling workwear, uniforms, sportswear, or other types of clothing, we can put them to good use without risking your printed or embroidered logo appearing elsewhere. 
With innovation, sustainability and transparency at our core. We're a partner you can depend on.
Everything you need in one place.
No matter your business type or budget, we can help you when it comes to custom branded clothing. We're here for every part of your business, from your staff uniform to your merchandise. We know printed T-shirts alone isn't always enough, that's why with A.M. Custom Clothing you can have it all in one place, with one team that you know and trust.
With every order you'll get a designated designer, and account manager, to ensure your order goes smoothly, no matter how big or small it is.
What's more, by offering a wide variety of customisation methods, you'll always get non-biased advice on the appropriate solutions that give you best value.