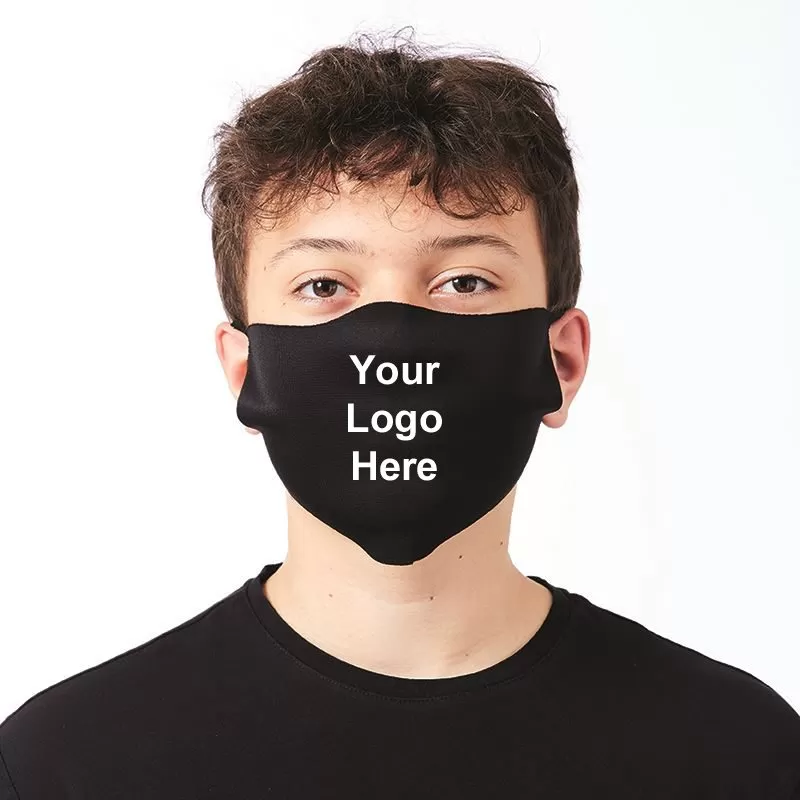 With shops and services now starting to open up across the UK, the government have advised the public to consider wearing fabric face coverings in enclosed public spaces. With that in mind, we're now offering a number of reusable face masks that can be customised with your logo.
Having spoken with a number of our clients in the retail and services industries, we know wearing these face coverings will help staff and customers feel safer as they adjust to the new normal.
You can find more information on our face masks and how to order them here.
We're also offering 5% off uniform orders, helping those who are looking to add social distancing cues to their staff workwear. Whether it's some text on the back of a logo t-shirt reminding customers to socially distance, or something on a high-vis vest to help keep factory workers alert, we're here to help.
If you think these will help your business, get in touch today.
Note: In accordance with the government advice, these face masks are non-medical grade and are not PPE, ensuring those resources are protected for the NHS and care workers.