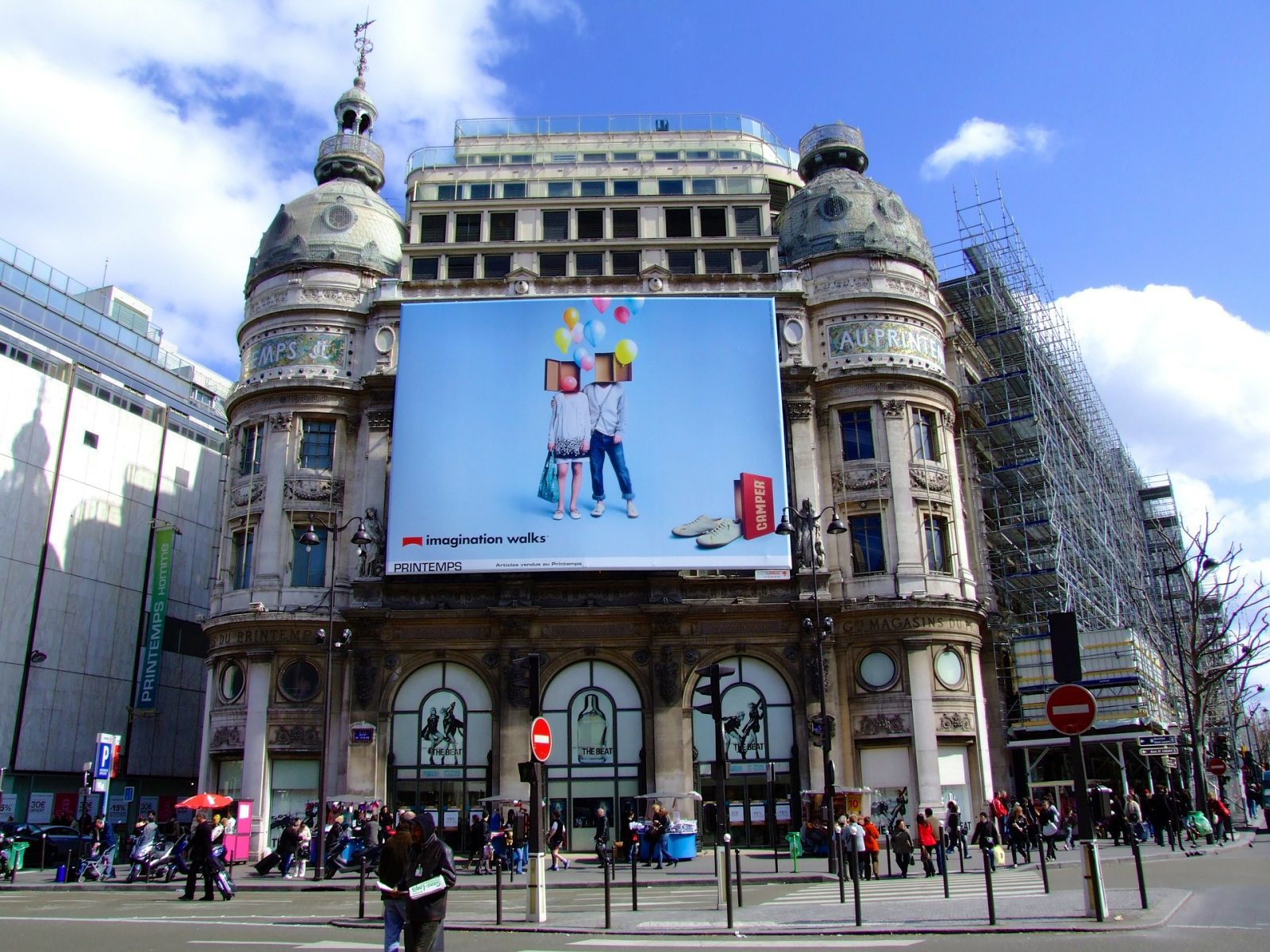 Ever since the internet became a global phenomenon, brands began transforming this newfound digital realm into their new home. And with this came the rise of digital marketing, the art of using websites, social networks, and email for promotion. Traditional marketing lost some of its influence in the process, but it didn't lose its effectiveness. For this reason, brands are once again turning to traditional marketing methods in an attempt to enhance their digital strategy. Take your brand to the top with these 7 down-to-earth marketing strategies that still work.
1. Publish Newspaper Ads
Pundits have been pronouncing the end of print media for years now, but their predictions have proven to be premature. Newspapers are still an important part of the daily content diet for many people, especially among older demographics. And you can make use of this habit by creating newspaper ads for your online brand. A full-page colour ad in a reputable magazine or newspaper will earn you more substantial engagement than an ad banner on a random website.
2. Promote Your Brand on Radio and TV
Another branding strategy involving traditional media is radio and TV advertising. People still listen to radio on their way to work, while they go jogging, when they visit the store, and in other situations where their eyes are occupied. Capture their attention by submitting a radio ad to local radio stations. TV works in pretty much the same way. People tend to leave the TV on throughout the day, a fact which you should capitalise on by running ads for your brand.
3. Attend Business Events
One of the oldest forms of marketing in existence is using word of mouth to raise brand awareness at events. This marketing method lost none of its effectiveness over time. In fact, as people grow tired of digital marketing, event marketing is only becoming more popular. To promote your brand via event marketing, look for trade shows, networking gatherings, and other such events in your local area. Put up a banner stand with your logo at the event, and hire local promoters to distribute brochures on site.
4. Create Branded Merchandise
The one major advantage traditional marketing still has over its digital counterpart is the fact that it can offer tangible value to consumers in the form of branded merchandise. Simple items such as pens, mugs, lighters, printed t-shirts, and the like can be used to raise brand awareness in exchange for providing something of value up front. Physical items of this sort are also easy to share, so you'll end up reaching even more people over time.
5. Use Snail Mail
Mail is one of the oldest forms of communication still in use. The secret to its longevity is the feeling you get after picking up an envelope with your name written on it. Additionally, advertising over mail is still one of the most cost-effective ways to promote your brand. If you wish to leave a strong impact with mail, be sure to write an engaging copy, create a visually pleasing design, and use high-quality printing paper.
6. Use Banners and Billboards
In an earlier age, merchants and craftsmen used banners to spread the word about their services. And today, businesses are doing pretty much the same thing. Printed street banners are a great way to notify consumers about your brand. If your budget allows it, you can take things to the next level and rent a billboard for your brand. Be sure to include your company logo, website URL, and high-quality images.
7. Print Stickers, Fliers, and Leaflets
Last, but not least, printed branding materials in the form of stickers, fliers, and leaflets can help you raise brand awareness on large scale with minimal investment. A flier has just enough room to print all essential business information, including your logo, contact information, and QR code with a link to your website. Printed materials such as these are uniquely suited for data analytics. You can measure print marketing performance by printing a batch of QR-coded leaflets, and monitoring incoming website traffic after you distribute them.
Conclusion
It's easy to neglect traditional offline marketing in the wake of digital marketing dominance. However, for brands that are willing to experiment, traditional marketing can be a powerful tool for raising brand awareness. Give these methods a try, and surprise your competitors by taking a page from history.
Michael Deane is one of the editors of Qeedle, a small business magazine. When not blogging (or working), he can usually be spotted on the track, doing his laps, or with his nose deep in the latest John Grisham.
* Find this article useful?
Sign up to our newsletter, for the latest news, resources, trends and exclusive discounts.
If confirmation doesn't arrive in your inbox following subscription check your spam/junk mail.