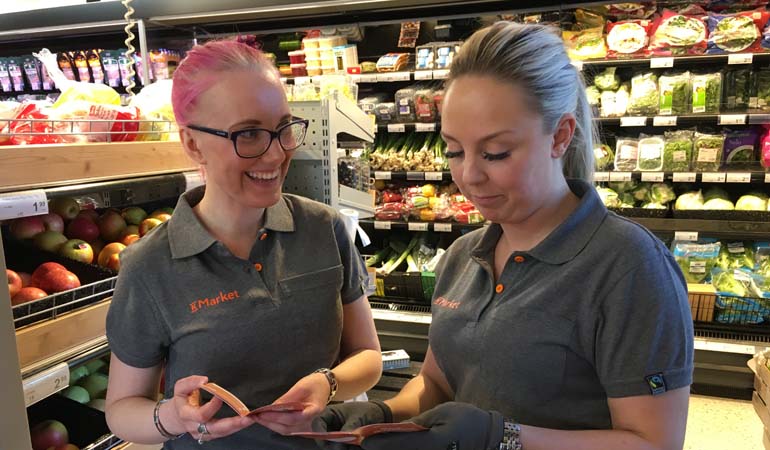 While new research suggests SME's struggle to implement sustainability, retail leaders like M&S and K-Market (Finland), are thriving as a result of sustainable initiatives.
Sustainability Manager Jo Daniels, spoke with Marketing week highlighting that achieving success in sustainability can't be built around standalone campaigns.
"Don't have standalone ethical campaigns, but build those values into your company's brand architecture so that it runs through everything you do. Our own insight tells us that our customers expect M&S to do the right thing, therefore it's our task to do that in a way that resonates with our customers."
"In a context where the UK's household budgets will continue to be squeezed, people will still be looking for value in their purchases, but with values. Therefore social purpose will continue to be important in 2018 so long as it's being delivered with authenticity and impact."
What's more, research has shown that over the next 5 years, 80% of CEOs (surveyed)  intend to introduce more ethical practices to help boost their business. Nearly half of those feel that having a clear CSR message will attract customers wanting to support a 'good business', alongside helping to retain staff.
A great way to show staff and customers that sustainability is a core value is through uniform; literally a walking billboard on every team member, showing the companies values.
Recently K-Mart, Finland's largest local chain of stores, set a shining example of this in action. In the summer of 2017, they went a step beyond in their CSR, and ordered over 22,000, Neutral Fairtrade Organic polo shirts for their staff - a truly authentic, visual display of their values.
"By taking this action we want to visibly communicate our commitment to the well-being of our customers and also our employees. So, when you step into a K-Market, you will know you are making a good choice," says Jesper Åberg, Director of the K-Market chain."
Whether you're a retailer, university, or business, we can help take your staff uniforms to the next level, with Fairtrade, organic garments.
Got an enquiry, or looking to make an order?
* Find this article useful?
Sign up to our newsletter, for the latest news, resources, trends and exclusive discounts.
If confirmation doesn't arrive in your inbox following subscription check your spam/junk mail.