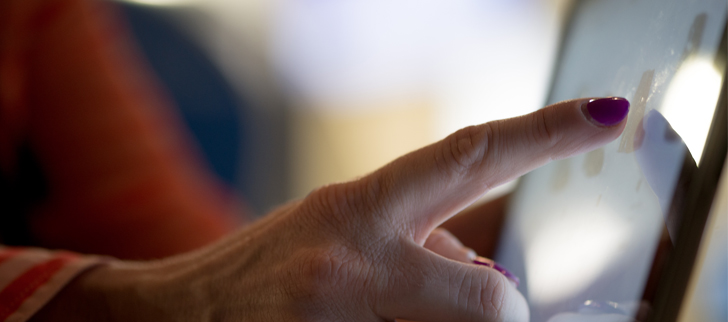 In this post we're taking things right back to basics, why you ask? Because sometimes it's the simple questions that need answering. So the question in hand is, how should you go about getting your logo from the screen onto a t-shirt, or anything for that matter? Well it turns out it's actually not quite as simple as it sounds.
How can my logo be printed onto a t-shirt?
There are many ways we can get your logo onto clothing, with an array of print methods at our disposal, allowing us to handle just about anything. In most cases our customers leave choosing the best print method up to us, as with years of experience we know what will work the best. However, that doesn't mean it's not nice to know what type of job each print method is most suitable for...
Screen Printing
If your logo only consists of a small number of colours and you're looking to print onto over 25 t-shirts, then screen printing may well be the solution for you.
Screen printing is great for bulk orders and is one of the most common printing solutions within the industry.
Digital Transfer Printing
If your logo has lots of colours that you want to appear bold and vibrant, but your order quantity is quite small (under 25), then digital transfer printing could be the solution. Digital transfer printing is very common in the promotional clothing market.
Vinyl Printing
If your logo is very simple or you are printing text across a small number of t-shirts then vinyl printing could be the answer for you. This process again is very popular for promotional clothing or for events clothing, with a bright and bold finish.
Direct To Garment Printing
If your logo has lots of colours, or you are looking to order a small quantity, direct to garment printing could be for you. Direct to garment printing works in a similar way to a desktop printer, but with t-shirts as opposed to paper. With this process we can provide very fast turnaround times, and we can print anything from logos to photographs.
Embroidery
If you are looking for something very durable and with a more premium finish, embroidery may well be for you. Embroidery like screen printing is one of the more common printing solutions within the industry.
If you love printing as much as us you can read more about our print methods here.
What is the most suitable print method for me?
Having covered all of the print methods available, no doubt you are asking, but which is best for me?! As you can imagine having read the above, this is very much dependent on your requirements, and unfortunately there is no 'one size fits all' answer. The answer is in fact entirely dependent on what your logo looks like and the quantity of products you require.
How much will it cost to get my logo on a t-shirt?
This is the answer most people are shocked by, because branded clothing is in fact quite a low cost investment. In most cases the prices are far lower than buying a pre designed t-shirt on the high street.
If you have managed to get this far then you're most likely wanting to get your logo printed onto a t-shirt in the near future. For more information or advice on printing just get in touch with our friendly team. If you would like a quote for printing your logo request a quote now.
Want to ensure you never forget us?! Sign up to our Newsletter at the top left hand side of this page, so we can stay in touch with you.