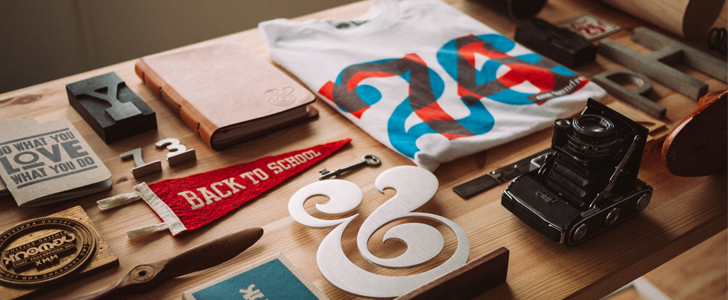 If you're wondering how on earth you are going to make your t-shirts stand out from the many others out there, then you've come to the right place, we're here to help.
Just about every other company has branded or promotional clothing, and if you're in fashion you'll be well aware the t-shirt market is heavily saturated. So whatever the situation, you need to know how to create something that will look great and stand out from the crowd.
Think about your target audience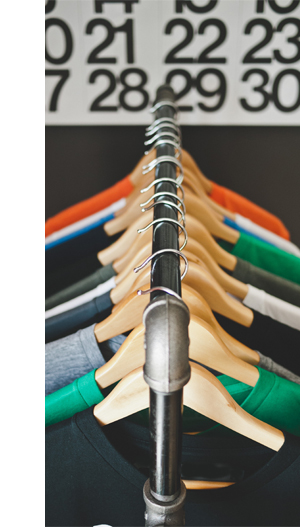 This is probably the most important part of t-shirt design, no matter what you're designing for, be it a promotional campaign or a fashion label, consider the target audience.
If you need clothing for your staff at an event, you're going to want design work to be bold and striking, so in turn your staff stand out.  This could be anything from a simple 1 coloured design on a bright t-shirt to a more colourful bold print on a darker t-shirt. Regardless to how you make your design stand out, the key is to keep it simple as you want it to be easy for your audience to distinguish you from others.
This process is again very similar with promotional t-shirts; you need the design work to be bold to draw attention, but simplicity will help in ensuring better brand recognition. As well as this, a simple design is far more memorable, and you want people to remember your brand don't you?!
When it comes to fashion brands the rules aren't quite as straight forward. In a very saturated market, it's your job to create something that stands out from the very crowded market. What you don't want to do is just jump on the latest hot trend, for example right now that's sublimation printing. To stand out you need to be thinking of what is next and what will make you a little different from the hundreds of thousands of other t-shirt companies out there.
Branded uniforms are a different kettle of fish again, as with this it's not about being bold, or ahead of the trends. The aim with uniform is to create something that firstly reflects your company's values (so go for Fairtrade t-shirts if you're a Fairtrade company), as well as being a little bit more premium than one off event clothing. Branding is normally more subtle and simplistic, as this isn't about standing out, the goal here is to create a consistent professional appearance across your staff.
Keep it simple
With all of our examples above one thing remains the same, that's keeping it simple. Simplicity not only makes for timeless design, but it also makes your design more memorable. There are also added benefits of simplicity standing out more as well as looking more professional, furthermore simple designs normally cost less to print.
If you take anything from this, it's keeping it simple.
Design for print, not for screens
Many create a design on a white background on a screen and don't even consider what they're printing onto. However, we suggest doing the opposite; think about the colour you will be printing onto as well as how a design will come out on a t-shirt. What looks amazing on a screen may not translate as well to a t-shirt. Designing on top of the colour you're intending to print onto will help in this process. We also always advise creating a digital mockup yourself or asking for one (this service comes as standard before any order with A.M. Custom Clothing) as this will give you a feel for how the design will come out on a product.
Get it all right
You've followed our advice all the way up to here and your t-shirt is going to look amazing, but there is one last hurdle before print.
This is the bit many fall on, thats getting your artwork print ready. We advise that you do all design work in either Adobe Illustrator or Adobe Photoshop, if you use Illustrator, then fantastic, as vector artwork can be printed in almost any way. If you use Photoshop, things get a little more confusing, you will need your artwork to be at least 300dpi and created to scale where possible; ensuring we don't have to stretch your artwork before print (distorting it).
Once you have everything ready to print you can printing we're always available to help just get in touch if you feel you need any more information, or you can request a quote if you're ready to get your designs printed onto t-shirts.
Or if you just want more handy information like this, sign up to our Newsletter at the top left hand side of this page, so we can stay in touch with you.