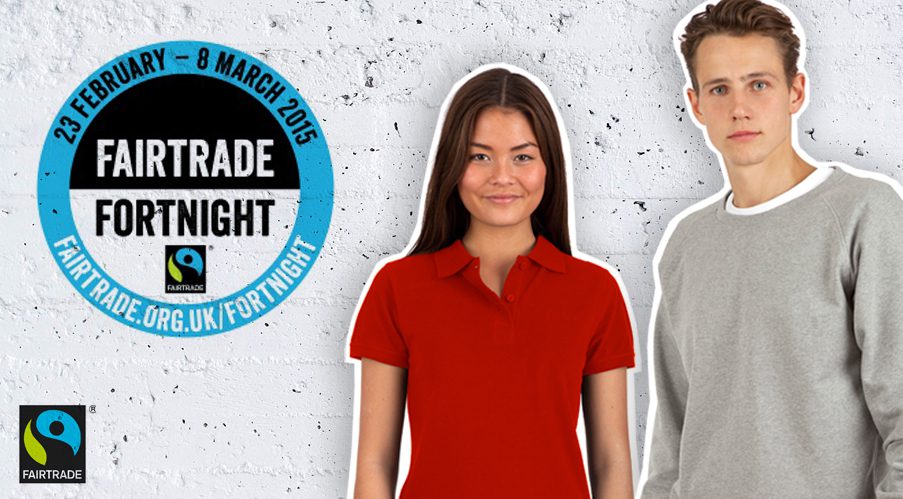 With Fairtrade Fortnight fast approaching we felt we should answer the burning question, what exactly is Fairtrade Fortnight and what does it entail?
What is Fairtrade Fortnight?
Fairtrade Fortnight happens once every year, where 2 weeks are set aside to raise awareness for Fairtrade products and producers. The annual campaign is organized and promoted by the Fairtrade Foundation, making use of volunteers who support the values of Fairtrade or are concerned for the ethical values behind their products.
The aim of the Fairtrade Fortnight campaign each year is to educate the public on why they should choose Fairtrade products. The organisation put the spotlight on the producers of Fairtrade products for 2 weeks, highlighting the impact Fairtrade has on their lives, in turn helping to increase awareness.
Each year over the 2 weeks a number of events, campaigns and activities are held across the country to really get the message of Fairtrade across. In holding this over just 2 weeks, the organisation are able to make a big impact as a result of so many events in a concentrated time period.
The first Fairtrade Fortnight was held in 1995 and since then, with the support of the public, the organisation have managed to make the Fairtrade mark, the most well known ethical label in the UK. Over 78% of the public in the UK recognise the Fairtrade mark, which is an amazing achievement.
Why is Fairtrade Fortnight Important?
Fairtrade Fortnight plays a vital part in raising awareness for Fairtrade. This has also helped contribute to the great success of Fairtrade so far, with the number of Fairtrade approved products increasing year on year.
However, there is still a long way to go in making all trade fair with just 1.2% of cocoa and less than 10% of tea globally traded on Fairtrade terms. These percentages we feel really highlight how important it is to really push the growth of Fairtrade production, as in an ideal world we would love every product to be traded fairly.
What products are Fairtrade?
There is now a huge array of products that are certified by Fairtrade including the following:
Bananas
Chocolate
Gold
Coffee
Cotton
Flowers
Sugar
Tea
This years Fairtrade Fortnight will be having a focus on promoting a few core commodities including cocoa, sugar and tea.
How can I support Fairtrade Fortnight?
There are many ways you or your community can contribute to supporting Fairtrade Fortnight, some of the more popular ideas include:
Fairs
Fairtrade food and drink tastings
Fashion shows
Fetes
Sports events
There are lots of other ideas for what you could do here.
Fairtrade Clothing
Another great way to support Fairtrade Fortnight is through your clothing. Each year we provide a number of individuals, teams and communities with Fairtrade clothing; helping them to promote their values even further. Like with all Fairtrade products, Fairtrade cotton has a huge impact on producers and buying Fairtrade cotton helps to support the organisation and producers further.
You can find out more about Fairtrade clothing here. You can also get in touch with us on 01244 456110, or click here to contact us to ask us more.
Celebrating 20 years of Fairtrade