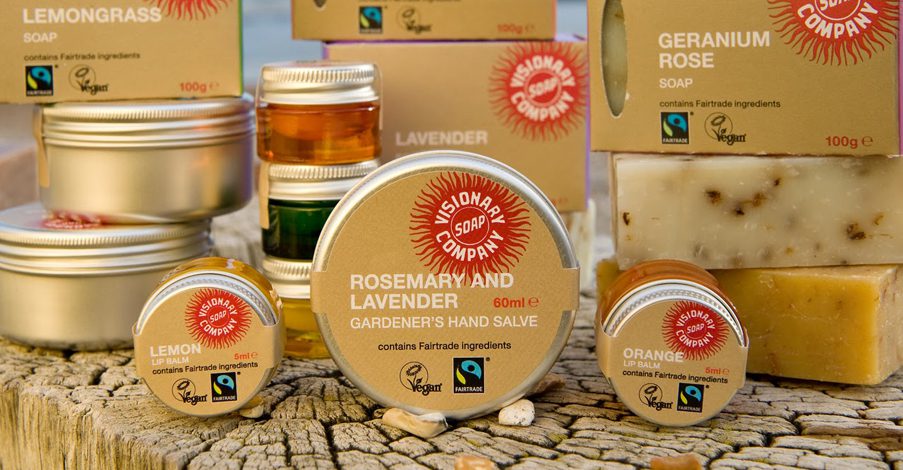 Normally on Fairtrade Friday we ramble about the Fairtrade food and drinks we love, however this week we thought we'd mix it up, and want to introduce to you Visionary Soap!
Visionary Soap are the UK's leading Fairtrade body care company, with 38 products in their Fairtrade range, which stands at more than any other company within their industry. Furthermore the brand goes the extra mile, ensuring they far surpass the minimum requirements in regard to the Fairtrade content percentage in each of their products.
The company have been dedicated to Fairtrade since inception and works with a number of Fairtrade groups, in fact they work with more groups than anyone else in their industry!
The values of supporting people and the planet run through the veins of this company; furthermore the products are great and have our seal of approval.
If you would like to give Visionary Soap a try you can view stockists of the brand here.