"You might not have heard of A.M Custom Clothing but you may very well soon be wearing it" – The Huffington Post
A.M. Custom Clothing are leading the way with the most advanced range of Fairtrade clothing, as a result we've recently been featured in a number of leading publications.
Last week A.M. Custom Clothing was featured in both The Huffington Post and Business Matters magazine.
Read The Huffington Post article here.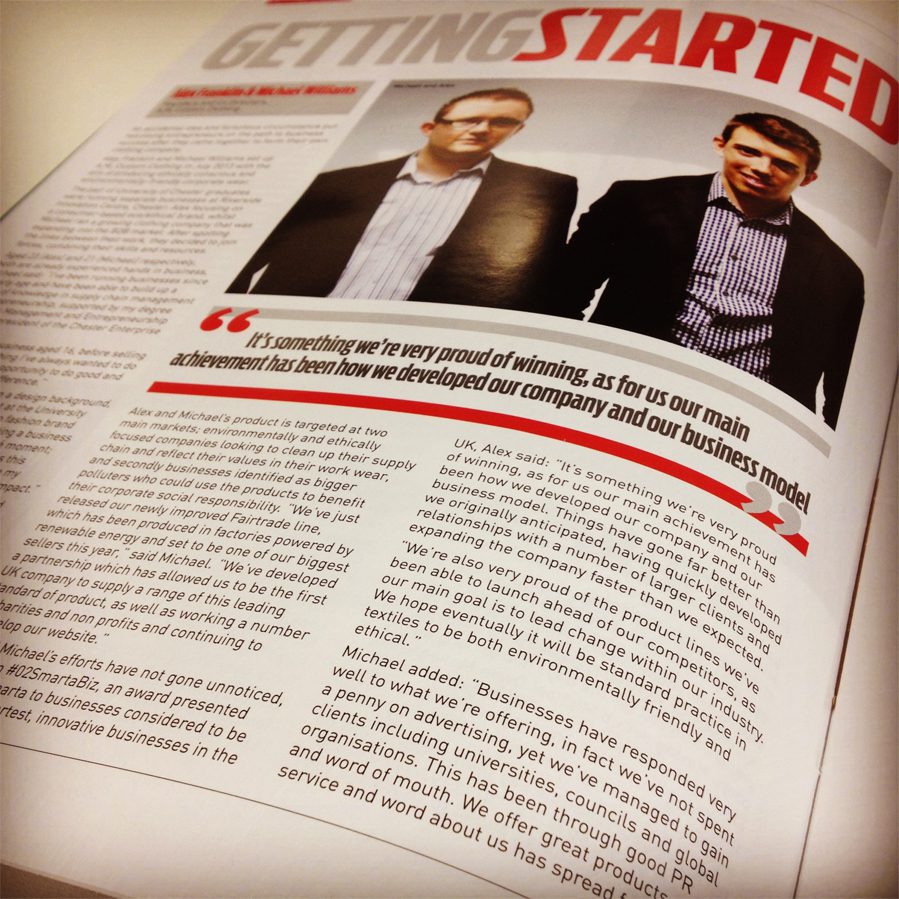 Image of Business Matters magazine article.