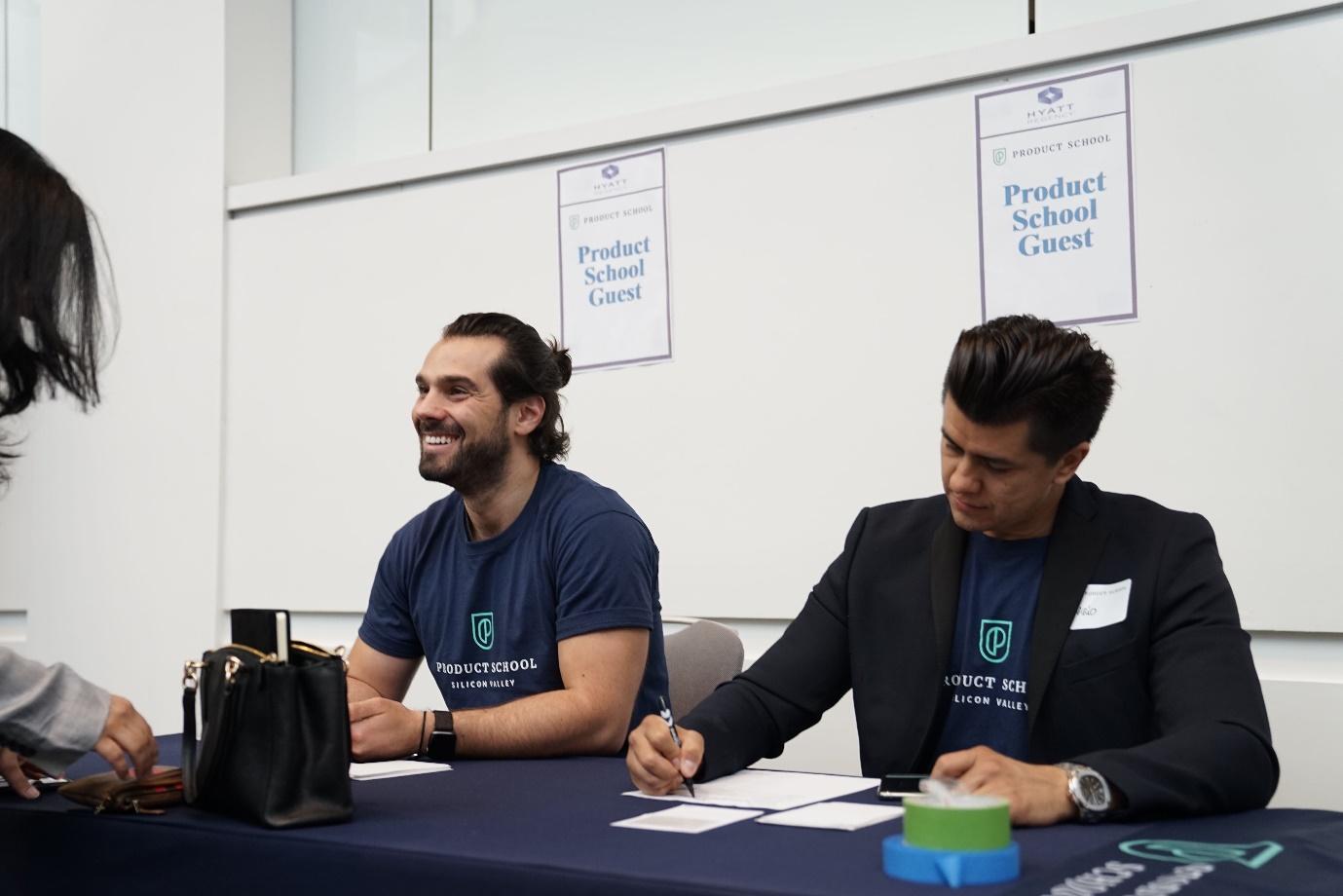 In the competitive job market, it can be difficult to find the right people to join your company. Richard Cutmore, Director of TFH Gazebos, shares his tips for standing out a job fair to make sure you attract a decent volume of quality applications.
Job fairs are a great way for employers and potential employees to meet face to face and get their questions answered. Often, people who attend job fairs find opportunities that wouldn't be available otherwise, and in turn you can find the perfect candidates to fill your vacancy.
But job fairs are busy and very competitive, so how can you be sure that you're standing out? Below are some of the best ways you can use branding to promote your company to the job market and attract the right candidates, as well as stand out from the crowd.
Start on social media
It's best to start creating a buzz as early as possible on social media. There'll be too many businesses there to visit every single one, so a lot of attendees will be preparing by researching and making a list of employers that they want to speak to on the day. If you engage with posts about the job fair and use any hashtags set up by the marketing team ahead of time, visitors may notice you and your logo and put you down on their list of booths to look for once they arrive.
Prepare your promotional materials
Make sure you have enough business cards with your contact details on to hand out to potential candidates. Print a few extra to give to the other companies, too — you'd be surprised how much networking goes on between businesses at job fairs. It's also a good idea to prepare some brochures to give to candidates for them to flick through later, as there's bound to be more to your company than you can really explain in just a few minutes. The brochure should be an insight into company culture as well as what employees will benefit from if they were to join your company.
Freebies are a popular way to generate a buzz about your brand so think about whether you want to organise some promotional items to give away. Generally, it's advisable to choose something unusual that will get people talking, but don't feel too much pressure to go down the quirky route: pens are a popular choice because they're genuinely useful.
Set up your booth
Not everyone will have time to stop and chat, but that doesn't mean they aren't taking everything in. Proudly displaying your business name, logo, and social media links so that they can be seen from all angles is a great way of giving out the essential info at a glance. Plus, a well-designed booth could end up catching someone's eye that might not have considered you before. Even if they don't stop by that day, they might remember your business and engage with you later. 
Make sure you know exactly how much space you'll be assigned at the fair so you can plan the design of your booth. Flags, banners, bunting, and even gazebos can be professionally printed with your company branding to help attract attention and get your info out there. If space is an issue, stick with printed tablecloths as they are a tried and tested way to carry your logo and the colours of your brand.
Become a visual representative of the brand
It's easy to forget that when you meet with potential candidates, to them you are the face of the company you represent. It's crucial that you look neat, friendly and are fully clued up on the ins and outs of the business so you can confidently answer any questions.
Having at least two people at the event is a good idea because you can engage with more attendees and take breaks without leaving the booth unattended. Good people within the company to bring along include recruiters, HR staff, or other enthusiastic employees who confident with networking. Give everyone who will be helping on the day a name tag as well as a company branded t-shirt for a cohesive look and to maximise the marketing potential of your branding.
* Find this article useful?
Sign up to our newsletter, for the latest news, resources, trends and exclusive discounts.
If confirmation doesn't arrive in your inbox following subscription check your spam/junk mail.