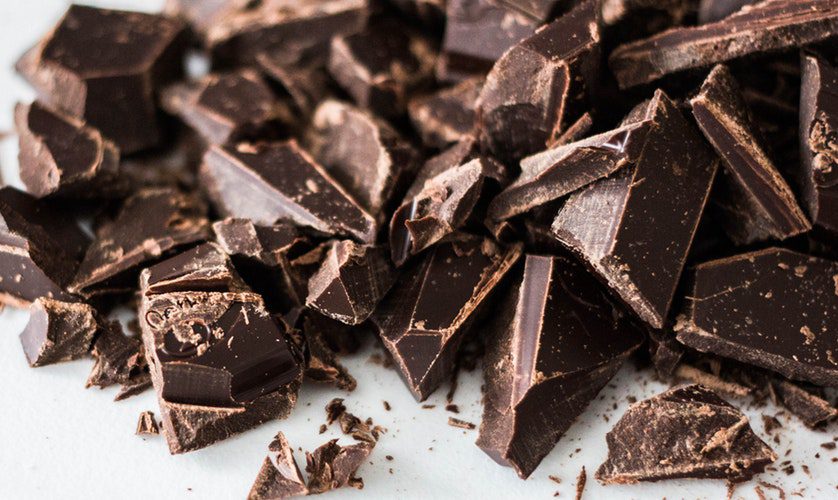 The days of Fairtrade being restricted to tea and coffee are long gone. Nowadays, it is possible for socially conscious individuals to buy printed Fairtrade t-shirts, Fairtrade flowers, and a host of other Fairtrade products. For those with a sweet tooth, though, Fairtrade chocolate is perhaps the most attractive item of all.
Here are five Fairtrade chocolate brands that are sure to help you enjoy the sweet taste of success.
1| Rawr Chocolate
All products under the Rawr Chocolate brand are made via Fairtrade operations as well as being entirely organic and dairy-free too. This ensures that the brand is the perfect choice or anyone seeking a guilt-free tree.
The Rawr range includes a range of luxurious flavours including goji berries and vanilla, mint, orange, and Lucuma cacao. The organic mint bar scooped a prestigious Great Taste award back in 2016 recognising the velvety smooth dark chocolate. 
2| Meaningful Chocolate
The Meaningful Chocolate Company philosophy is "all you need is love...and chocolate". In truth, it's hard to argue when you tuck into their array of tasty treats including thin squares and bars. Many of them are packaged with sentimental messages that will make you smile.
There's also a range of milk chocolate, dark chocolate, and delicious flavours to feast on. If you are a little stressed out from the current political landscape, the Brexit Relief Bar is a fantastic solution too. Every bite is a comforting experience.
3| Sainsbury's 
It's not only the exclusive chocolatiers that produce sumptuous Fairtrade bars. Several supermarkets have jumped on the Fairtrade hype, and Sainsbury's was one of the first. Better still, they offer a range of standard milk, white, and dark chocolate options as well as a special Taste the Difference range.
The latter includes a truly incredible Santo Domingo Organic Fairtrade Dark Chocolate. Sainsbury's also offers various Fairtrade drinking chocolate choices. Better still, you can pick them up as part of the weekly shop rather than going out of your way to buy Fairtrade goods.
4| The Raw Chocolate Co.
The Raw Chocolate Co. is a company that offers more than just Fairtrade chocolate bars. It also offers vegan-friendly and organic Vanoffee Mulberries, chocolate goji berries, chocolate raisins, and a selection of other chocolatey goods. This provides great versatility.
Still, the range of Raw chocolate bars are why you should truly love the brand. From silky coconut to salted Vannofee hazelnut, the unique flavours ensure that choosing Fairtrade chocolate doesn't limit your options. It's also the perfect way to treat your taste buds.
5| Zotter
Best known for the 75% Cacao Nature with Muscovado sugar crackers bar, Zotter offers a range of Fairtrade chocolate products. This includes bars made from hand scooped ingredients such as nuts and strawberries, as well as chocolate jewellery and cracker chocolate bars.
Zotter also allows you to personalise chocolate bars with customisable wrappers designs, thus making them the perfect gift for the Fairtrade chocolate lover in your life. It's fun, guilt-free, and extremely satisfying on the lips.
* Find this article useful?
Sign up to our newsletter, for the latest news, resources, trends and exclusive discounts.
If confirmation doesn't arrive in your inbox following subscription check your spam/junk mail.