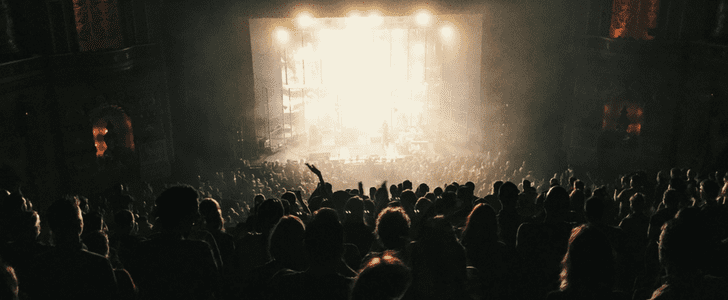 The music industry has evolved a great deal in the last decade. With the advent of streaming and the decline of CD sales, up and coming musicians are beginning to find new ways to make a living. Artists are more focused than ever on their branding, and are now looking to the fashion industry to propel them forward.
If you're someone who loves live music, you will be all too familiar with that crowded band merchandise table. While the staff protect the goods from a precariously placed pint, another impatient shopper is waving a crumpled ten pound note in their direction. With this many excited shoppers looking to support their favourite bands, It's clear that the merger of fashion and music is here to stay.
But it isn't just artists who have been using this approach. Festivals have similarly used music merchandise and other unique items to promote their event. Festival goers love a memento to bring them back to that scorching hot summer of music and mayhem.
Whether you are a touring musician, or a festival promoter, merchandise sales now contribute a substantial portion of overall income. As such it is essential if you are working in this music industry to get the right music merchandise for the right price. At A.M Custom Clothing we understand this and have worked alongside many different artists to create bespoke designs that excite fans across the world.
Got an enquiry, or looking to make an order?
* Find this article useful?
Sign up to our newsletter, for the latest news, resources, trends and exclusive discounts.
If confirmation doesn't arrive in your inbox following subscription check your spam/junk mail.