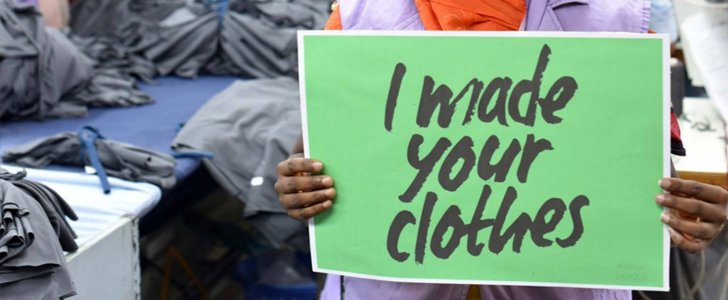 Ethical clothing means different things to different people. Some people prioritise organic cotton, others are more concerned about the working conditions for those making the clothing, whilst others want to to protect the people growing the cotton.
These three don't have to be mutually exclusive, many people will be concerned about all of these factors.
Ethical clothing companies like A.M. Custom Clothing consider the triple bottom line for all of the products they sell. That is why all of its standard ranges are made in factories that provide: clean, safe, hygienic working environments without the threat or fear of violence, and without forced overtime or low wages. These factories attempt to minimise the impact of their processes on the environment through methods such as closed water systems.
Fewer people choose ethical clothing products because they perceive them to be more expensive than their unethical alternatives. It is true that companies that produce unethical clothing are able to do so at a lower cost because less (or no) care and attention is given to the environment and the people working in it. Those who are looking for the cheapest possible option are often so far removed from how the clothing is made, they are unable to appreciate the impact the lack of ethics can have. Disasters such as the ones in Bangladesh, whilst tragic, have helped to give the issue more attention and this has seen a slow increase in the demand for ethical and Fairtrade clothing.
The work of the Ethical Fashion Forum has also helped to raise awareness for the need for ethical clothing and this work is helping to build a larger market for sustainable clothing amongst businesses, universities, charities and consumers.
Since the cost of ethical clothing can sometimes be higher than non-ethical alternatives, ethical ranges such as A.M. Fairtrade, A.M. Organic and A.M. Zero are produced to a higher quality, often being heavier and with higher quality fabrics. Fairtrade clothing suppliers can't compete on price, so they must produce a superior product.
A.M. Custom Clothing has a large selection of ethical clothing that meet the varying sustainability and ethics standards that are currently available, including: Fairtrade Clothing and Organic Clothing.
Want to see our range of ethical clothing? Check out our shop.