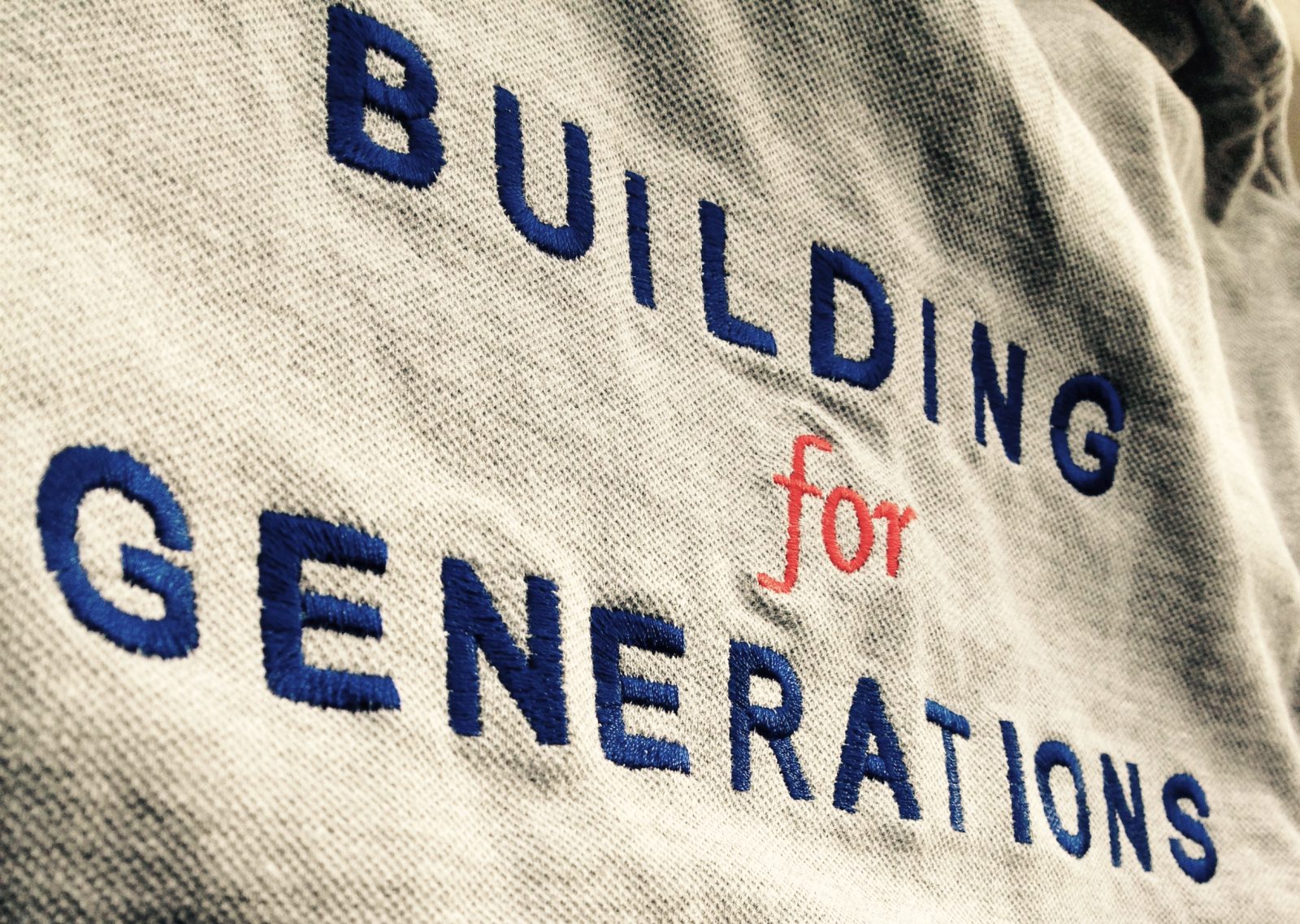 Embroidery is one of the most common ways to customise your merchandise or workwear, and with it providing a professional quality look to your branding, we can understand why.
However, there is still a lot of confusion around embroidery and the requirements, so we felt this was a good opportunity for us to provide a guide for those of you who want embroidery on your products.
What is embroidery?
To put it simply, embroidery is the process of of stitching your design work into fabric, using a needle and thread. This can be done by hand, although we use a number of embroidery machines, enabling the highest quality reproduction of your logo, alongside enabling us to produce high volumes within a relatively short space of time (using machines has also saved us from getting repetitive strain injury!).
Why choose embroidery for my products?
Embroidery is often considered the highest quality method of clothing decoration. It won't crack, or fade, or peel off; and when done correctly creates the impression of high quality, and even luxury.
Embroidery is one of the oldest available methods of garment decoration, and is very versatile. It adds a layered texture to your logo, helping it really stand out.
What can I embroider onto?
We can embroider onto most fabric products, from t-shirts to caps. However, there are some limitations, including:
1) If a material is too thick we cannot embroider onto it.
2) If the embroidery is needed at an odd angle in some cases we may not be able to line it up on our machines.
3) Embroidery does have size limitations, and we suggest going no larger than A5.
4) Embroidery works best with fabric based materials.
If you are unsure on whether we can embroider onto a product you are interested in, just get in touch with us and we'll let you know.
What format should my artwork be in for embroidery?
For us to be able to produce your embroidery to the highest quality, we require vector artwork. Vector artwork is usually produced within Adobe Illustrator and can be saved in a variety of file formats including, .ai, .eps or .pdf. We would advise against embroidering artwork (except in rare circumstances) that is not vectorised. If your logo or artwork is not vectorised, but you're still keen on getting embroidery, we do offer a vector conversion service, where we can convert the artwork into a vector format for you. However, in most cases your designer will have a vector version of your artwork or logo.
How complex can my embroidery be?
As with all printing, the simpler the better. Embroidery is not suitable for printing photographs, for this DTG would be most appropriate. Embroidery works best for logos, simple shapes and text, with these embroidery can look amazing.
Some gradients can be achieved with embroidery, but must be simple, and will appear a little blocky.
Are there minimum orders for embroidery?
Yes. Because of the setup time required for embroidery, it is necessary to require a minimum order. Without minimum orders, the cost for embroidery would be too high for most people to use.
A.M. Custom Clothing usually operates a minimum order of 25 garments for embroidery. If you're looking to have less garments than this printed, we have a number of other options available. The A.M. Custom Clothing team can help you choose the right print method for you, click here to request a quote, and we will be in touch.