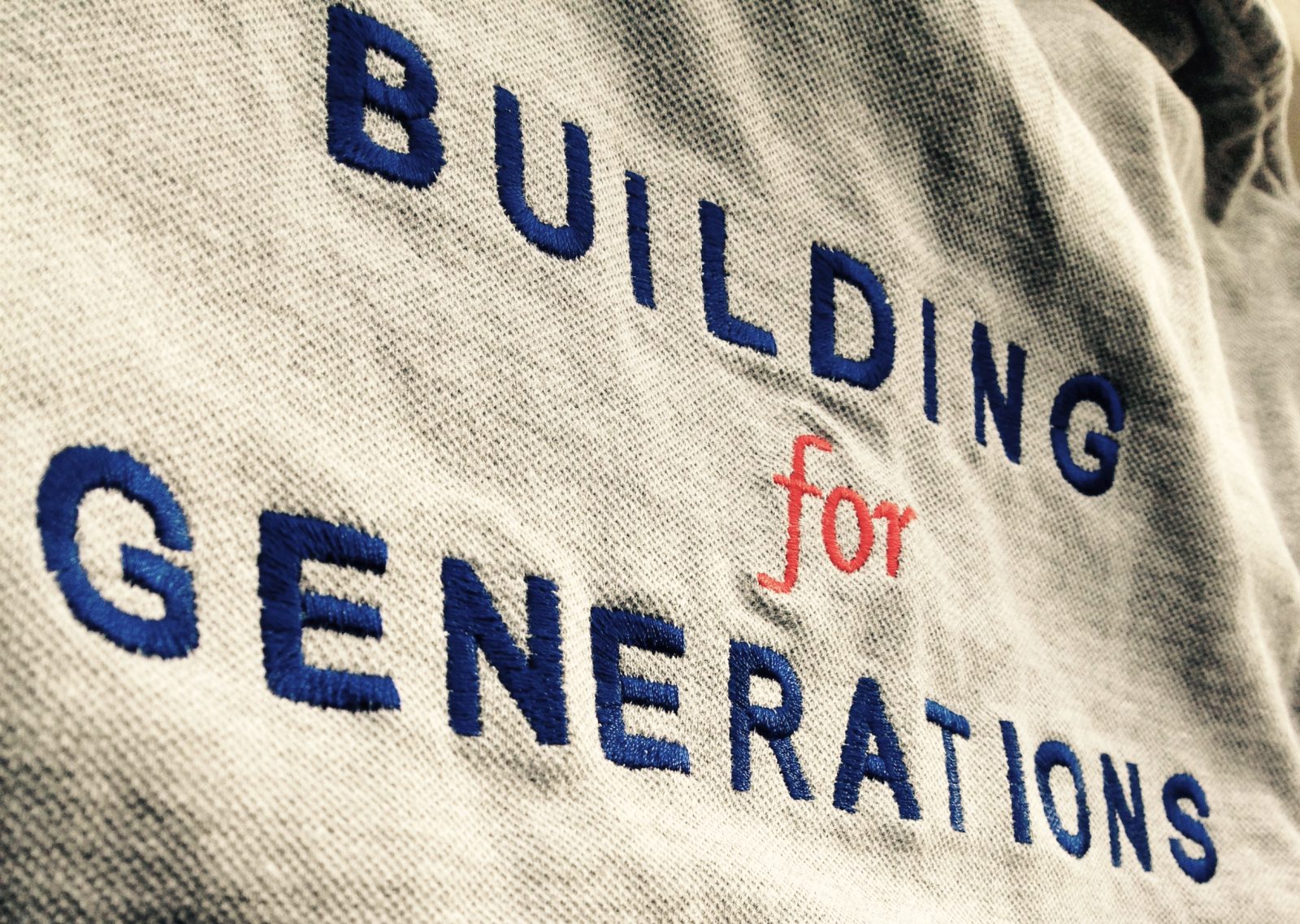 You have a business, maybe you're just starting out, or maybe things have been going well for a while. Either way, you want it to stand out. You want to make sure that when people see you and your team, they know exactly who it is doing the job. You've got your logo outside your shop, it's on the side of your van, and now you want to turn your employees into walking advertisements too. Or maybe you just want to make sure that your team are wearing the right gear for the job.
Well getting workwear/uniform for your business is easy. It can be as simple as sending your logo to someone who prints on to clothing, like A.M. Custom Clothing, specifying quantities, sizes and colour.
Do I need my logo in a particular format?
This isn't a super simple answer. In short, yes. But it depends on the type of print method that will be used. Unless you know exactly what print method you want to use, then we are able to advise on which one to go for, and then what format to provide your logo in.
Often, if you don't have it in the right format we can convert it for you. Sometimes free of charge, sometimes for a small fee. This depends on how long it takes to be converted.
As a rule, having a vector format is usually much better. Most of the print methods we used require lines to be cut out, and a vector format is usually the only way to do this. Vector images usually appear in PDF, PNG and AI files, but there are others.
If you're using Direct to Garment (DTG) printing, there are less restrictions and other files are usable.
What about sizing?
We need to know the sizes you need, in order to be able to send you clothing that fits. We have some handy size guides to help you.
Can I see what my uniform will look like before buying?
Our team can provide you with a digital mockup of your clothing for you to approve to positioning of your logo. This will obviously vary slightly from the finished product, screens don't display colour in the same way that printers do.
What if I want to approve a real garment?
In most circumstances, sample products can be produced. There are some limitations to this, like when using screen printing as there are minimum quantities. However, in most circumstances a sample can be produced so you can look and feel the clothing.
How long will it take?
This will depend on where you buy your uniform from, and it will also depend on the quantity you're buying, the type of print being used, the number of print areas and also how busy the printer is.
At A.M. Custom Clothing we usually aim for a 2 week turn around, but always advise leaving longer just in case. Where a faster turn around is necessary, let us know and we'll try our best.
Can I send my uniform back?
There are certain circumstances where products can be returned. But remember that, since they have your logo on, there isn't much else that can be done with them. You wouldn't want someone else walking around wearing your branding, would you?
So, in most circumstances, the only reason returns can be accepted is where there has been a mistake in the printing (where the printing doesn't match the digital mockup, or the sample).
Can I re-order at a discount?
For print methods like embroidery and screen printing, there are discounts or even fee waivers for setup. Screen setup charges are usually cheaper, whilst embroidery of the same logo requires no setup fee.
Great, how do I start?
To get customised uniform for your business, just click here to request a quote. Or call us on 01244 456110