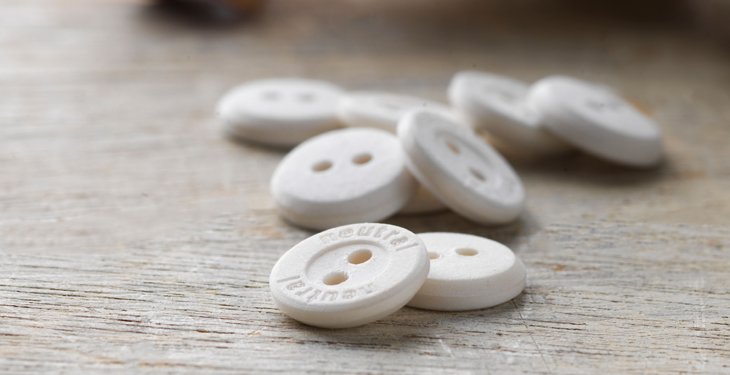 Plastic Free July is officially upon us! Whether you are just beginning your sustainability journey, or if you are already a valued partner of ours, we wanted to let you know a couple of actions we take to support the Global movement, not only this month, but every month of the year.
Our Boxes
Whilst some brands like to produce their own recycled packaging and boxes, we take things a step further. We don't produce boxes at all. We recycle other peoples, saving money, and the environment! All of our boxes are quality checked before usage, ensuring that all products arrive at their forever-home safe and sound.
Organic Cotton Buttons
It is common for buttons to be made from plastic, but we innovate at all levels. The buttons on our Fairtrade polo shirts are made from waste organic cotton off-cuts, helping us to not only drive change within our own business, but to lead change on a systematic level, industry wide.
Variety and Supplier Best Practices
As a multi-brand supplier, we take the ethical credentials of our supply chain very seriously.
We work with Manufacturing Partners who have certification from reputable third party organisations, such as Fairtrade Foundation and the Fair Wear Foundation to ensure we can guarantee world class ethical standards that we are proud of.
We are committed to genuine sustainability throughout our supply chain; from the raw materials to the finished product, shipping and marketing. This award-winning commitment to sustainability has resulted in some of Europe's most reputable brands trusting us.
Are you looking to step up your commitment to the environment? Click to read more about our environment ethics.
If you would like to discuss purchasing ethical clothing that is accredited by Fair Wear or Fairtrade, Get In Touch with us and a dedicated account manager would be happy to help.