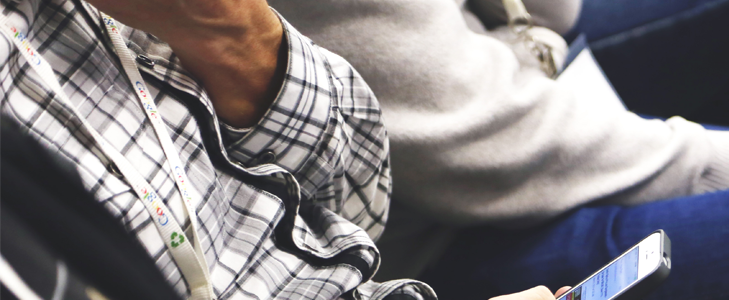 Whether you're planning a sustainability conference, or an event to promote ethics, promotional items are a great way to give it the professional look. But you can't be caught giving out sweatshop produced tote bags, or lanyards made from unsustainable materials.
A.M. Custom Clothing has 2 great alternatives for your next sustainable event!
It's almost standard practice for conferences, trade shows and exhibitions to be given a branded tote bag, sometimes with the conference or organisers logo, or sometimes with the logo of sponsors.
Our Organic Fairtrade tote bags are made from 100% Organic Fairtrade cotton, produced in ethically accredited factories, and are great for printing on to. Available in any quantity, with no minimum order these bags are great for events big and small.
To help stay on budget, it's best to buy the Natural colour bag and use as few colours in the printing as possible. On smaller volumes, Direct to Garment (DTG printing) may be best, where as on larger quantities screen printing is often the most cost effective without compromising quality.
If you are looking for other options, perhaps cheaper bags, twill or longer handles: other sustainable tote bags can be found in our shop.
Lanyards are great for holding ID badges and are essential for all exhibitions. A.M. Custom Clothing's Eco Lanyards are made from a blend of bamboo and recycled PET.
Available in quantities as low as 300, the Eco Lanyard comes in natural as standard but can be pantone matched to the exact colours of your logo. This is a very inexpensive way to make an event appear much more professional.
Eco Lanyards are available from A.M. Custom Clothing by requesting a quote.