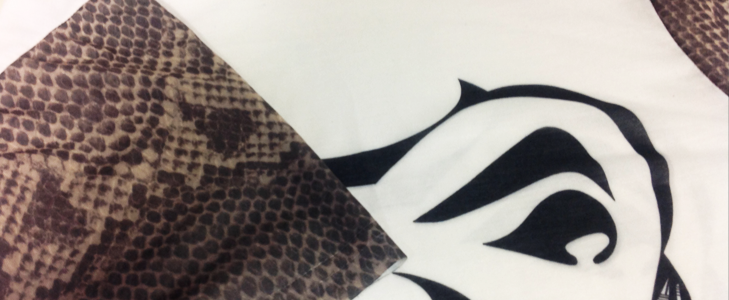 Following our previous blog post: What is sublimation printing?, this week we're going to look closer at sublimation's brother: cut & sew.
Most garments that are printed or embroidered, are off the shelf, pre-made, blank garments. Like many of those purchased from the A.M. Shop. However, people use cut and sew to make their garments a little more unique.
What is cut & sew?
Put simply, cut and sew is used to denote a garment (like a t-shirt), that has been customised from "raw" fabric, instead of simply being printed onto a pre-made, off the shelf garment.
Cut and sew may simply be used to change the sleeve design, or add pockets to a garment. This is often used when sublimation printing a t-shirt to allow for different designs to be printed onto sleeves.
Cut and sew can simply be the augmentation of an existing garment, or the manufacture of a complete garment from scratch.
Advantages of cut & sew
Cut and sew is great for when you want your clothing to be unique
It works great with sublimation printing, allowing for a complete, all over print
Works best for large quantity orders
Allows for the augmentation of existing garments, eg. add pockets or change the sleeves
Disadvantages of cut & sew
Cut and sew is more expensive than buying blank garments, because you don't benefit from economies of scale
Not suitable for small orders (our minimum is 50 units)
Can take longer due to the labour intensive process
Not suitable for drop shipping (unless buying in bulk and storing)
Would you like to find out more?
If you would like to find out more about cut & sew or sublimation printing, or you would like to place an order then you can request a quote or contact us today. Alternatively, you can call us on 01244 515 528