Check Your Junk / Other / Updates
We're fast, really fast. You'll typically get an automated quote in minutes. If you've not heard back from us, please check your junk mail, as well as subfolders like 'other, or 'updates' in your inbox. Our emails do sometimes land in these places.
If you haven't heard from us within 24 hours, drop us a call on 01244 456110 or get in touch & leave us your contact details.
Thanks for getting in touch with us!
Trusted by the worlds best:



Printing clothing for brands, universities, charities and bands
Printing clothing for brands, universities, charities and bands
Embroidered wholesale clothing for brands, universities, charities and companies - copy
With so many custom printed clothing and embroidery companies out there, here's why some of the UK's biggest organisations and brands choose us...
We aren't working towards sustainability; our business is built on it.
The world we live in is changing fast, as are the expectations of those within it. Going green isn't a marketing campaign for us. Nor is it just a set of nicely curated pages. From day one of business it's been our focus, it's in our DNA. 
We don't create our own eco or ethical stamps of approval. We have our products certified by renowned external, independent organisations - ensuring the standards are guaranteed.
A.M. Custom Clothing was founded with the mission to make a difference to the lives of those who make the clothing products that are worn every day, for workwear, uniform, events, promotions and retail. We're not simply adapting to the needs of the future, we are the future.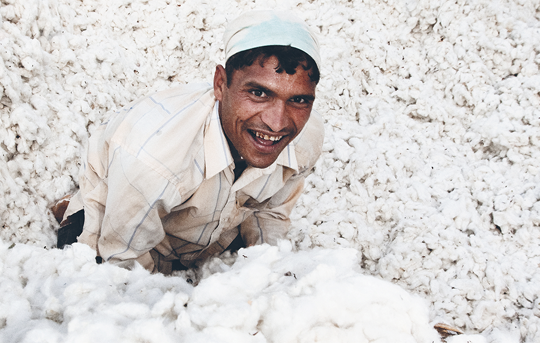 Neutral® Organic Cotton Farm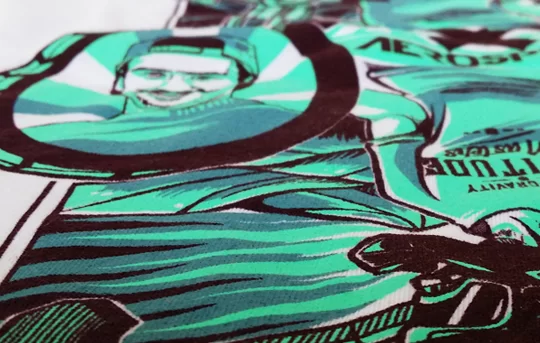 Industry Leading Quality.
Quality is often dependent on technology. This is why we use some of the leading print & embroidery technology available in Europe, ensuring unrivalled precision and quality. Our flexible and innovative supply chain allows for no minimum order and huge capacity, with fast turnaround times.
We've been regarded by Digital Arts Magazine as one of the "Best places for T-shirt printing" & by Forbes Magazine as "The go-to supplier for ethical and environmentally sound custom clothing & branded uniforms."
Everything you need in one place.
No matter your business type or budget, we can help you when it comes to custom branded clothing. We're here for every part of your business, from your staff uniform to your merchandise. We know printed t-shirts alone isn't always enough, that's why with A.M. Custom Clothing you can have it all in one place, with one team that you know and trust.
With every order you'll get a designated designer, and account manager, to ensure your order goes smoothly, no matter how big or small it is.
What's more, by offering a wide variety of customisation methods, you'll always get non-biased advice on the appropriate solutions that give you best value.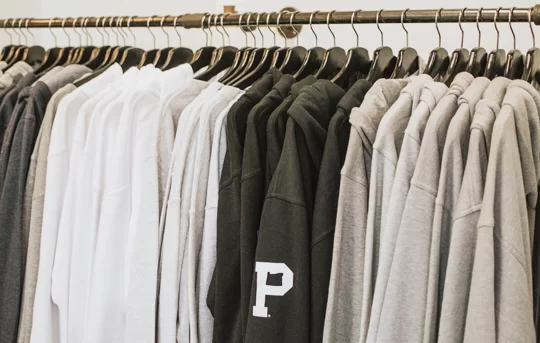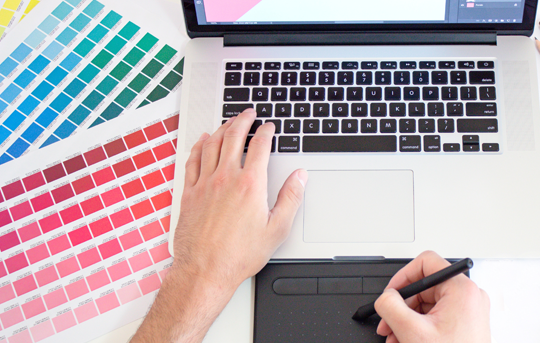 Unrivalled Expertise on
ALL

orders. 

We're not a jack of all trades, we're specialists. When it comes to custom branded clothing we're experts. Our expert team will manage your order every step of it's journey, no matter how big or small it is.

Over 50% of the artwork sent to us isn't optimised for print/embroidery. Unlike others, we ensure EVERY order is checked by an expert. With this, we ensure your designs are optimised for the best possible results.  Thanks to this, you can rest assured your order will come out well no matter what the volume.
Place your order in minutes 24/7.
We're here when you need us, you don't need to wait days for quotes and replies to your emails, you can check prices & place your order online, 24/7. Or if you need a quote for a bulk order, our technology allows us to get prices to you quicker. 
We also have TeeBot, a Help Centre, and a top notch support team, ensuring you can get answers to your questions when you need them.
Need Support?
Find support on most subjects with our Online Help Centre, or get in touch.
Case Studies
You're in great company, read case studies from some of our existing clients here.