Embroidered Shirts for workwear
Personalised shirts, for your business or brand. Prices from £7.00.

Professional digital mockups and every order checked by an expert as standard. You can expect quality & service like no other.
How many items do you need?
Trusted by the worlds best:

Digital Mockups On Orders Of All Sizes
We say no to DIY product designers & give you the support of our professional designers on every custom order.
Most Sustainable Options In Europe
We have more organic, vegan & Fairtrade options available than anywhere else.
We're Fast!
Our average response time to quotes is under 30 minutes. Standard delivery time is 10-12 working days (95% are shipped out faster!). Express options available upon request.
Industry Leading Quality
5 Star Google Reviews Rating & supplier to some of the biggest brands in the world.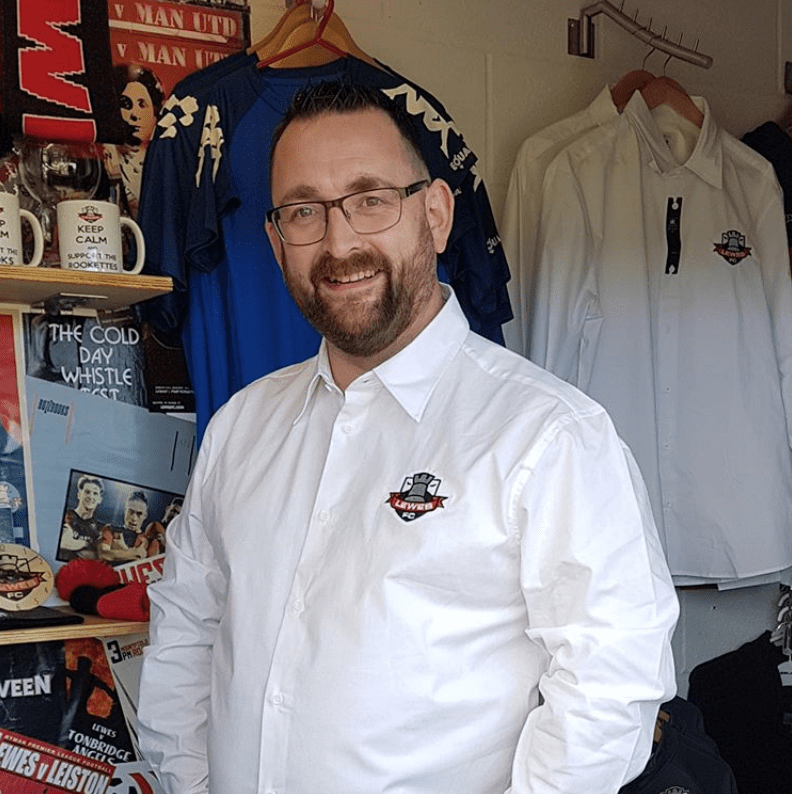 "The shirts look fantastic, was even modelling one at the game! Huge thanks!"
Barry is a Volunteer at Lewes FC, he came to A.M. Custom Clothing for custom embroidered formal shirts for the club. He needed something ethically certified, high quality and at a great price. The premium shirts we delivered can now be found at all their games, as well as being modelled by Barry!
Like this product? Get the same style here.
Print Or Embroidery, which is best for you?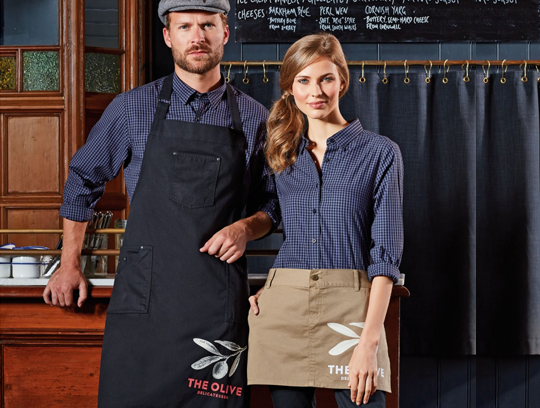 When printing is the best option for your shirts:
If you're looking for large coverage with your design print is the best option. Any design larger than A5 (paper size) we'd generally advise printing.
Print provides great value on all order sizes, however, it's far more economical than embroidery on small volumes.
If your design is very complex (like a photograph), print is the way forward, as it'll allow you to re-create the intricate elements with far greater accuracy.
If you have a short lead time, printing is likely the best option and it has faster turnarounds.
When embroidery is the best option for your shirts:
If ordering in bulk (25+ products per design) embroidered shirts can be very economical.
If it's a small left breast design or similar embroidery can provide a really professional finish.
It's highly durable, so it's perfect for those who need a hard wearing uniform.


Custom embroidered tote bags
"Fast, friendly, exactly what we needed! Thanks guys."

Cupcakes & Shhht – Vegan Cafe
Fairtrade Organic Screen Printed T-Shirts
"Great quality, we were very proud to be wearing them during our events."

Divine Chocolate
Please fill out the form below to get started.
We've made buying custom products easy with this handy form, just enter your requirements, and we'll have a tailored quote with you in no time! We know it looks long, but this form will take less than 2 minutes and will enable us to get an accurate quote to you quicker. If you need less than 25 products head over to our online shop.