Ethical and Sustainable Wholesale T-Shirt Screen Printing & Embroidery
How many items do you need?
We are the future.
With award winning ethics & sustainability as standard.
No minimum order - No wastage
Gone are the days of purchasing way more than you need to hit the printers minimum order requirements. If you make a purchase through our online shop, there is no minimum, ensuring you buy only what you need and nothing more.
Reducing, Reusing and Recycling Our Paper and Boxes
Many brands boast the production of their own recycled packaging and boxes. We take it a step further - we don't produce boxes at all, we recycle other peoples. This again ensures less impact at the manufacturing stages, with another element not being manufactured twice. This saves money, and the environment. All boxes are quality checked before usage, ensuring that your products get to you safe and sound.
Everything at our head office is done digitally. This ensures minimal wastage and also helps us to be more productive, with everything accessible in the cloud. 
All invoicing is paperless and generated electronically (unless specifically requested by a customer).
Wash Cool, line dry
A lot of time and resources go into delivering products that have a minimal impact on our environment and are durable enough to stand the test of time. However this is only a part of the lifecycle of our products, and a part of their overall footprint.
Reports show that about 50% of the carbon emissions from a t-shirt happen during it's use, when being washed and dryed.
With that in mind we ask our customers to wash cool and line dry (get your products out there in the wind & on a washing line). This helps make a difference when considering the entire lifecycle of your products.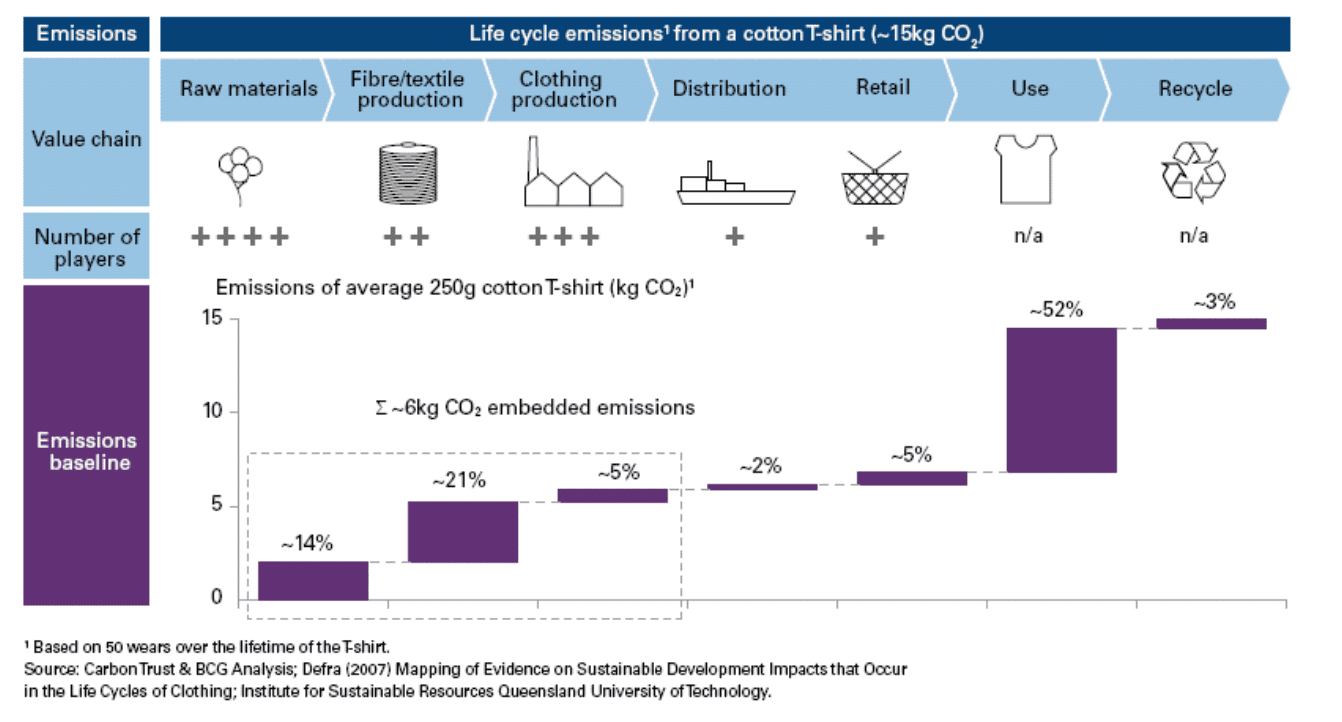 It's all about options
We offer a whole range of products, as while we'd love it if you did buy eco friendly, we appreciate sometimes it's not possible. For example PPE, hi-vis, performance wear and other categories where it's just not possible to go for 100% organic cotton and there are limitations around the availability of RPet options. In providing options we hope to enable you to make the most sustainable choices possible.
Think we're the right supplier for you?