Fairtrade Wholesale T-Shirt Printing & Embroidery
How many items do you need?
We are the future.
With award winning ethics & sustainability as standard.
We're leading the way & have nothing to hide.
Most suppliers and brands have their own certification systems and audit their facilities (where possible) themselves. While we appreciate this may be a step in the right direction, we think we have a better solution. We work with Manufacturing Partners who have certification from reputable third party organisations (eg. Fairtrade Foundation or Fair Wear Foundation); this ensures we can guarantee the world class ethical standards we boast. Additionally through our innovative supply chain structure, we've proven you can be ethical & price competitive.
Variety & Supplier Best Practices
We appreciate that what a marketing agency needs may differ significantly to what a fashion brand needs, so rather than having a one t-shirt fits all, we've worked closely with manufacturing partners to supply the most comprehensive offering of sustainable clothing available in Europe.
As a multi-brand supplier, we take the ethical credentials of our supply chain very seriously. 
We look to work with brands and manufacturers who are members of/accredited by the following organisations, Fairtrade Foundation, Fair Wear Foundation, Social Accountability International, Fair Labour Association, OEKO TEX, SEDEX, Worldwide Responsible Accredited Production, Global Organic Textiles Standard. 
We believe world-class manufacturing is grounded in standards that respect the environment, the people who work in factories and the principles of a healthy and safe workplace. 
Whether brands are working to accelerate low carbon production, or zero waste, we work with best practice suppliers and manufacturers who are driving change and are committed to minimizing their impact.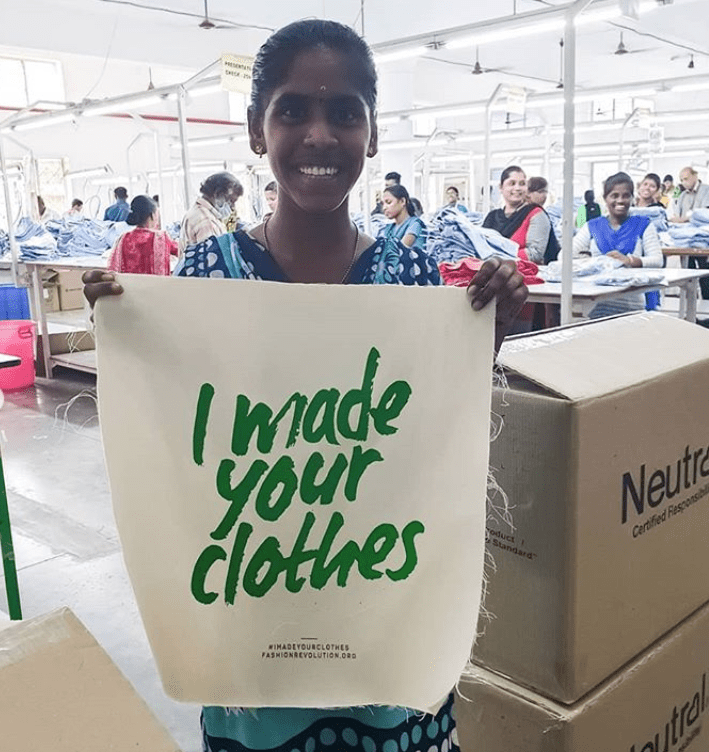 Image of Meena taken at Neutral® certified factory.