Screen Printed T-Shirts for bands, brands and businesses
50 premium printed t-shirts for your brand, from as little as £237.

Professional digital mockups and every order checked by an expert as standard. You can expect quality & service like no other.
Ready to get started?
Trusted by the worlds best:



Printing clothing for brands, universities, charities and bands
Printing clothing for brands, universities, charities and bands
Embroidered wholesale clothing for brands, universities, charities and companies – copy
Keep it simple with our ethical fashion t-shirt
Your brand image is everything, and it's far too valuable to be printed onto scratchy, poorly fitted t-shirts that no one will wear. You won't find that here. Our t-shirt deal comes with a premium t-shirt as standard. The B&C ethical T-shirt is the perfect modern t-shirt for retail and merchandise. It features a contemporary look and legendary qualitative 150GSM single jersey. These t-shirts offer softness, comfort and a premium printing surface. 
Take it to the next level with organic t-shirts
The world we live in is rapidly changing, and consumers expect sustainability to be at the forefront of a brands agenda. Win loyalty from your customers, and help protect the planet by going organic. Our t-shirt deal comes with a premium organic t- ensuring an extremely soft handfeel and a fashionable cut that fits perfectly. The B&C Organic t-shirt feature super high quality organic ring-spun combed cotton and it's tight knit allows for perfect printing.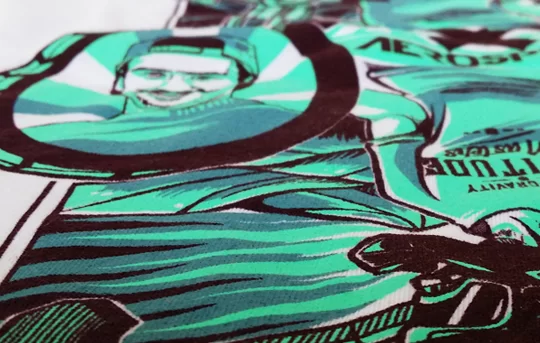 Market leading Print & Embroidery technology
Printing & embroidery can be very resource and material intensive, so at A.M. Custom Clothing, making this element of our production as environmentally friendly as possible is crucial. We use some of the most advanced print technology in Europe, ensuring optimum efficiency and minimal environmental impact. A by-product of this technology is the superior quality we're able to deliver.
We have no minimum order so whether you're just starting out or are a global brand you can benefit from our retail quality eco friendly organic t-shirt printing.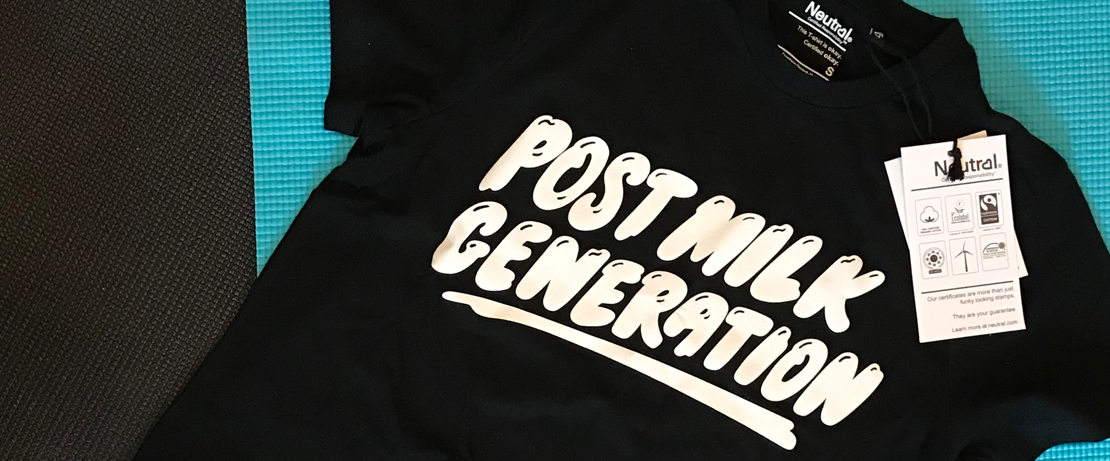 Fairtrade T Shirt Screen Printing for Oatly Brand
Fairtrade Organic Screen Printed T-Shirts
Organic Screen Printed T-Shirts
Please fill out the form below to get your price.
We've made buying custom products easy with this handy form, just enter your requirements, and it'll calculate your price! We know it looks long, but this form will take less than 2 minutes and will enable you to get a price for your deal immediately.