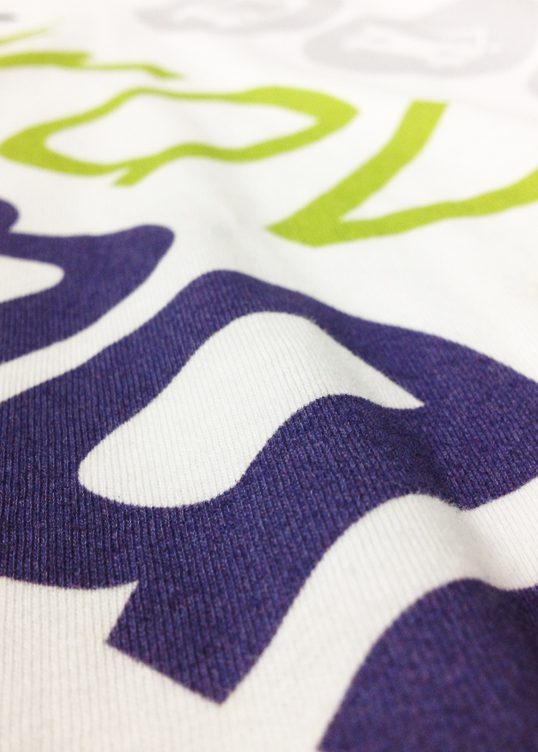 Case Study
Cheshire West and Chester Council's iTravelSmart team are all about coming up with new and innovative ideas to protect the environment, and make things a little bit easier for those in it. They are working towards helping and encouraging people in Chester and the local area to travel using greener, cheaper and healthier options.
We were really keen to get involved when they approached us for help with their marketing materials.
Having met with iTravelSmart, we worked over the possible directions and settled on the humble t-shirt to create walking billboards across the city and beyond. We chose the climate neutral t-shirts from our A.M. Zero range, staying true to the principles behind iTravelSmart, of reducing emissions.
The t-shirts were to be put into packs to be distributed to a large number of the local public already making use of smarter travel choices, to reward their efforts, and encourage more to get involved in the iTravelSmart initiatives. Our design team developed the branded artwork for the t-shirts, as well as delivering the job within a very tight time frame.
The iTravelSmart team were really happy with the t-shirts produced, and the service provided at A.M. Custom Clothing. We have gone on to work with the them on multiple occasions.
What Lucy from iTravelSmart had to say:
"iTravelSmart is an exciting initiative to promote the benefits of sustainable travel in the Chester and Ellesmere Port area, and as such we were keen to get involved with A.M.Custom Clothing. Not only are their products climate neutral which really echoes our carbon reduction objective, but they had the capacity to meet our requirements. A.M. Custom Clothing has provided us with designs, which promote our brand and are also wearable by the general public, this was really their task – to produce clothing which encourages people to take up active forms of travel. I think we have been successful in creating this message."